Disclosure: I was sent a review copy from the publisher in exchange for an honest review. All views shared are mine and mine alone.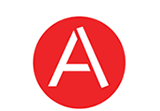 With gentle rhymes, bright colors, and a bit of sparkle and shine,
this magical unicorn is sure to delight!
My girls helped entertain toddlers and preschoolers at a recent homeschool meetup thanks to a cute new board book releases from Abrams Book on Feb. 12th. The board book, "My Magical Unicorn" by Yujin Shin, has a fun interactive mechanism that little ones can't resist.
This is the first book in a magical new series for toddlers that welcomes them to a unicorn's sparkling world. Little ones will be introduced to the magical creatures, which seem to be taking center stage in many books and gifts on the market today. I just shared another children's book that had readers spotting a unicorn hiding in plain sight, and now here I am back talking about unicorns again! :-)
What sets this board book apart from others out there is the interactive component, I mentioned above. Little ones can pull, push, spin and slide their way through the unicorn's enchanted land, thanks to a "spin the wheel" feature, that brings the unicorn on the front of the book to life. And, if this "spin the wheel" feature wasn't enough, little ones will also be captivate by the sparkly holographic foil on the cover, as well as the interactive elements on each page.
Like I said, my girls helped me share this book with a group of little ones the other day, and I had a hard time telling who was having more fun...my girls reading this book, or the little ones amazed at how the unicorn on the front cover took on different appearances with a simple spin of the wheel. The moms also were getting in on the fun, and coming to take a closer look at the book. And, when the story time was over, all the moms wanted to know the name of the book so that they could order it off Amazon and share again with their kids, as well as keep handy in their bags, when they need a distraction for their little one.
This book is definitely one your child will not get tired of, and will be entertained each and every time you share it with them.
More about this book:
"
In this interactive unicorn novelty book, readers spin a wheel to animate the character on the front cover. Sparkly holographic foil creates a truly impressive effect as the unicorn's horn, mane, and tail seem to flow with magical energy! More interactive mechanisms are featured inside the book. Push, pull, spin, and slide your way through the unicorn's enchanted land as she helps other magical creatures, clears away a rainy day, and plays with her unicorn friends. !"
Abrams Appleseed / Publication: February 2019 / U.S. $8.99
Board Book (Novelty with tabs to pull) / 8 pages / Age Range: Up to 3
*
My Magical Mermaid
and

My Magical Dragon

will also be published as part of this adorable series for toddlers
Disclosure: I was sent a review copy from the publisher in exchange for an honest review. All views shared are mine and mine alone.