Disclosure: I was sent a review copy from the publisher in exchange for an honest review. All views shared are mine and mine alone.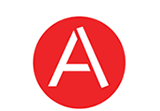 My girls are counting down the days until they can see Rosie Revere, Engineer brought to life in a fun new musical, which is touring theaters nationwide. The musical will be making a stop at the Garde Center in CT on March 18th, and has many fans of this book series excited.
Both of my girls own their own copies of Rosie Revere, Engineer, Iggy Peck, Architect and Ada twist Scientist by Andrea Beaty, and read them all the time. They also have a workbook and now chapter books based on the out-of-the-box thinking of Rosie Revere, who, like my girls, has big dreams and loves STEM learning. I have used Rosie Revere in our homeschooling curriculum and was excited to learn that the folks at Abrams Books was releasing a new chapter book series for kids called "The Questioneers: Rosie Revere and the Raucous Riveters.
Right around the holidays, we were sent the first book in the series, and this was the same time I told the girls I bought us tickets to the musical. So, they were not only excited to read this new chapter book series, but knew I would be doing lesson plans for school around this book and the upcoming musical. And, they were right! I was able to print off a teacher's discussion guide right from the Abrams Books website to go along with this book, and used it to with our reading.
We spent the whole month of January reading this book, a couple chapters at a time, and then coming together to discuss what we read, and our favorite parts. Both of my girls are fans of Rosie Revere, and it was hard to put the book down, as they wanted to read it cover to cover in one sitting. But, I wanted to do some of the fun activities that were included in discussion guide, to make it more fun and a true hands on learning experience for them. You can print out and use the discussion guide found here with your kids -- https://www.abramsbooks.com/product/rosie-revere-and-the-raucous-riveters_9781419733604/.
As soon as my girls were done reading this book, they asked if there was a 2nd book out yet. I looked online and found that the next book in this new chapter book series will not release until April. I did, however, pre-order two copies so that we will get them as soon as they arrive on shelves, so my girls can read and enjoy. The second book is titled, Ada Twist and the Perilous Pants: The Questioneers Book #2, if you want to pre-order this, along with the first book.
I could go on and on about this new chapter series, but if you have kids who are fans of Rosie Revere and Ada Twist books, then you know what to expect from this New York Times bestselling author. Andrea Beaty doesn't disappoint in this all new series, and my girls can't wait to grow their collection of "The Questioneers."
Here is more about this recent release:
"An instant New York Times bestseller!
You loved the bestselling picture books starring Rosie Revere, Ada Twist, and Iggy Peck. Now you can follow The Questioneers' further adventures in brand-new chapter books! The first installment, Rosie Revere and the Raucous Riveters, is a spirited story about the power of teamwork and the true meaning of home.
Rosie Revere is no stranger to flops and fails, kerfuffles and catastrophes. After all, engineering is all about perseverance! But this time, Rosie has a really important project to tackle—one that feels much bigger than herself.
Rosie's beloved Aunt Rose and her friends, the Raucous Riveters—a group of fun-loving gals who built airplanes during World War II—need help inventing something new. And Rosie is just the engineer for the job!
After one flop . . . then another . . . and another . . . Rosie starts to lose hope. But thanks to some help from her fellow Questioneers Iggy Peck and Ada Twist, Rosie gets the job done. And, along with the Riveters, she rediscovers the meaning of home.
Collect them all! Add these other STEM favorites from #1 New York Times bestselling team Andrea Beaty and David Roberts to your family library today!
Rosie Revere, Engineer
Ada Twist, Scientist
Iggy Peck, Architect
Ada Twist and the Perilous Pants
Ada Twist's Big Project Book for Stellar Scientists
Iggy Peck's Big Project Book for Amazing Architects
Rosie Revere's Big Project Book for Bold Engineers
Questioneers Family Calendar, coming in May 2019!"
Disclosure: I was sent a review copy from the publisher in exchange for an honest review. All views shared are mine and mine alone.