Disclosure: I was sent a review copy from the publisher in exchange for an honest review. All views shared are mine and mine alone.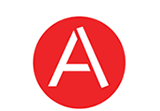 I thought I was the only one who was done with winter. But, the other day both of my girls in unison looked out the window and saw snowflakes, and said, "Can't winter be over with." It isn't hard to find adults who are not big fans of the cold winter months, but kids are supposed to love this weather. My girls, after the first snowfall, which only brought a couple inches, were all done with winter and snow, 10-15 minutes after playing in it. They can't wait for the ground to thaw so that they can start prepping their garden beds and mapping out their vegetable and flower gardens for the year.
Even though we still have a month and half until spring arrives, I can't help but join them in looking through garden magazines that were recently sent out way, circling plants and bulbs to purchase. And, when we aren't doing that, the girls have been reading one book we received a couple months back, but I forgot to share with you, as it has been moving back and forth from their bedrooms, and never ends up back on my office desk to write up. But, when I put the girls to bed this evening and was asked to read this book to them, I remembered I forgot to share it with you all. So, here it is! :-)
The book is called "The Extraordinary Gardener" and was released back in Sept. 2018. Here is more about this cute children's book, written by Sam Boughton:
"

Joe is a boy just like any other, but with a bigger imagination. Joe lives in an ordinary apartment building in a rather ordinary city. His world is rather gray. But he spends his time imagining a wonderful, colorful world filled with exotic plants and unusual animals. One day, Joe decides to plant a seed on his balcony. He waits and waits, but nothing happens! Joe gives up and returns to his daily life, but when he least expects it, he sees that the seed has taken root and turned into the most beautiful tree."
Imprint: Tate Publishing
Publication Date: September 25, 2018
Price: $16.99
Trim Size: 10 1⁄4 x 8 1⁄4
ISBN: 978-1-84976-604-3
EAN: 9781849766043
Page Count: 32
Based on the cover art and title of this children's book, you would think this about about a little boy who gardens. But, it is so much more...and, that is why my girls and I love this book, and continue to read it over and over again. This picture book celebrates our imaginations, as well as how ordinary things can turn in extraordinary things. What is so special about our youth is that they are dreamers and nature lovers. And, when they put their mind to things, they can dream big.
In this book, a young boy lives in an glum, ordinary city that is gray in color. You would think this dull environment would get him down, but it doesn't. He is left to imagine all the wonderful things in color like unusual animals and exotic plants. And, one day he plants a simple seed on his apt. balcony hoping to see it bud. When it doesn't he loses hope and goes on with life, until one day he sees the seed take root, before turning into the most beautiful tree.
The boy sees through this simple seed the wonders of nature, and how something beautiful like the tree can come from something so simple. Not only is the story sweet, and one kids and adults will love reading together, but the illustrations done by the author, really do bring this book to life, and challenge young readers/listeners to imagine just like the little boy in the story did.
If you are looking for a cute book to read to your children at bedtime, or as you wait for spring to arrive, and the beauty that it brings with all the flowers blooming, and the grass turning bright green again, then this is the book for you. I am so glad we were sent this book to read a couple months back, and we still can't get enough of it.
Disclosure: I was sent a review copy from the publisher in exchange for an honest review. All views shared are mine and mine alone.