Things haven't changed much from when many parents in their 30s and 40s were
growing up
. Superheros are more popular than ever. Judging by the colossal successes Hollywood is having recently with endless epic movies of every superhero you can imagine, children are learning about different characters.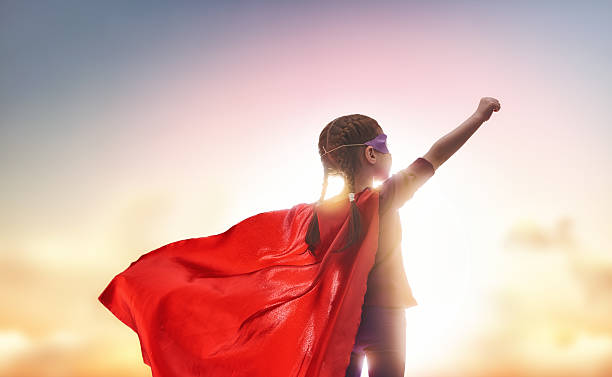 They're also learning what it means to be a superhero and spotting certain character traits they might have that are similar. Parents should be doing everything they can to encourage this, as children could learn a lot by emulating the virtues of superheroes. Heroes are honest, always tell the truth no matter what, save others from harm and do all of these deeds without expecting thanks. They have a good heart and if you raise your children right, they too with be good and honorable human beings to their core. Here are ways to support them and make them believe they have what it takes.
Costumes for dress up
Lots of children
dress up as their heroes
, which is why they are so fond of trying on your clothes
even though they don't fit them.
.
Many parents will buy their children bedtime clothes that are the same as their superheroes. Although this is a great idea, it's not as far as you can and should go with it. Buy them costumes of their favorite superheroes, rather than onesies which don't perform any other function other than sleeping in. these costumes can be worn at birthday parties, dressing up for school events, parties with other children and when they go to watch movies with you about superheroes in cinemas. The clothes we wear have a psychological impact on us, and children that dress up like their heroes are more likely to emulate them in person.
The study den
As children grow up, they will begin to get more and more homework. They need a place in their bedrooms where they can study. However, if you're a parent you know that children get easily distracted by their toys and entertainment technology. This happens especially when they have to sit down and concentrate on things like homework. They feel cut off from their imagination and characters. You can make their study a little more fun with
personalized bobbleheads made from your photo
.
If your kids love Star Wars, they can have their picture put on a figure that is from the franchise and bobbles when you touch it. They wear the same clothes as
the Jedis
, but thanks to the sculpting of each figure, the face can look identical to your child. Putting this kind of toy on their desk makes their study space a little more child-friendly and not so serious. They won't treat it as something boring they want to avoid when you soften their desk up a bit with this kind of gift.
Superheros are characters that we all wish we could be. They're strong, always truthful and do the
right thing to help people who are in need. They are the person we hope our child will emulate
and grow up to be honorable. But as parents, we need to encourage them to feel like their heroes
by giving them things that make them believe they can be such people.