Disclosure: I was sent a review copy from the vendor in exchange for an honest review. All views shared are mine and mine alone.

Summer is in full swing. How are things going with you and your family? Have you gotten in any fun summer travel yet? Or, are you counting down the days to a big family road trip or special day with the family planned? Now, if you have school-aged children, how is their summer reading going? I don't know how things are where you live, but here in New England, kids have a to read a certain number of books and either write a report or be ready to answer questions on the book they read when they return to school. Some schools allow kids to choose from a list of books they have selected, while others allow kids to choose books based on their likes, to read over the summer months. For many kids, this is a dreaded part of summer break, as they are not fans of reading, or feel this is a chore that they have to do, when they would otherwise want to be outside enjoying time with friends and the nice weather. But, reading for those who are not fans, can be fun, if you find the right books that will spark an interest in reading, and get them excited about it. It only takes one book to open a child's eyes about the fun reading can offer...how it can transport to a far off land, or let your imagination run wild. Once you stumble upon a book that moves you and gets you excited -- so much so that you can't put the book down -- then you will discover the joys of reading that schools and parents have been trying to share with kids. And, then kids will realize that summer reading is not meant to be a chore or hassle, but give kids the opportunity to read at their own pace outside of the classroom, and really enjoy a book.
With that being said, I wanted to share a wonderful selection of books for Simon & Schuster for kids of all ages -- those who are being read to, to beginner readers and beyond, that may be "the book" that will create a spark and ignite a love for reading. Reading gives kids the opportunity to use their imaginations and role play, in ways they may otherwise may not do being cooped up in a classroom setting all day. Summer is the perfect time to grab a book or two, and enjoy a good book.
Little Simon |
40 pages |
ISBN 9781534406803 |
May 2018 |
Grades P - 2
"Kat the kindhearted kitten has a great big song to share in this adorable new picture book from author and illustrator Greg Foley.
It was a gray and rainy day. Kat was stuck indoors.
She was sad because she had no one to play with.
"I'll write a song! That will make me feel better," Kat said.
Simon Spotlight |
32 pages |
ISBN 9781534417656 |
May 2018 |
Grades K - 2


Synopsis:
"Discover what it's like to grow up in Russia in this fascinating, nonfiction Level 2 Ready-to-Read, part of a series all about kids just like you in countries around the world!
Zdravstvuyte!
My name is Katia, and I'm a kid just like you living in Russia. Russia is a massive country, located in two continents—Europe and Asia. It's known for its cool cities bursting with history and culture, awesome wildlife, and diverse climates. Have you ever wondered what Russia is like? Come along with me to find out!
Each book in our Living in… series is narrated by a kid growing up in their home country and is filled with fresh, modern illustrations as well as loads of history, geography, and cultural goodies that fit perfectly into Common Core standards.
Join kids from all over the world on a globe-trotting adventure with the Living in… series—sure to be a hit with children, parents, educators, and librarians alike!"
My Thoughts:
My 6.5 year old daughter has turned into a history buff. She is all about the "Who is/Who Was" series, and wants to know all about events in history, as well as now delving into geography so she can get a better understanding about different cultures and customs, depending on the country/location. Right now she is all about Anne Franke and wanting to learn about Germany. But, last month, thanks to this book, she was able to learn all about another country, Russia, which also peaked her interest thanks to another love of hers -- ballet.
This isn't my first review of a book from the "Living In..." series from Simon & Schuster. I have shared a handful of these amazing books on my blog in the past, and try and pick up new releases to add to our growing "Living In..." collection, as these books are great for our homeschool studies, and the girls find all the facts about each place interesting. They love how the stories relate from one place like Russia to what we do similar in the US, like ballet. My daughter really got into this book, and couldn't put it down. I have lost count on how many times she went to the book shelf to grab and read on her own, and don't get me started on how she would chat with teachers at outside the house classes about Russia, as if she had traveled their personally, thanks to her newfound knowledge of Russia from this book. :-) If you have a history or geography lover in your house, or just like sharing fun, educational books with your kids, then you will want to check out this recent addition to the popular "Living In..." series, today.
Simon Spotlight |
32 pages |
ISBN 9781534420564 |
May 2018 |
Grades P - K |


Synopsis:
"
On a bright sunny day Mouse and Minka celebrate summer with a picnic in the park in this beautiful Pre-Level 1 Ready-to-Read book about summer!
One sunny summer day, Mouse and Minka head outside to play! They decide to go on a picnic in the park where they discover: drippy, sweet, wet watermelon; tickly-tumbly green grass; and wink, blink fireflies glowing.
Young readers are sure to enjoy Lauren Thompson's simple, energetic text and Buket Erdogan's sweet, playful illustrations as they learn to recognize words and begin to read on their very own!"
This was the series that got my youngest daughter reading. She was a reluctant reader at first, but when I received a copy of "Mouse Loves Snow" last year, reading clicked with her, and she was off and running.
The repetition of phrases and bolding of sight words, helped her and built up her confidence. Like her sister, she learned to read by memorizing words and not by sounding out things -- even though I tried my hardest to help her sound out words when she was reluctant to read.
But, I knew that she would find a book that would click with her reading style and get her excited about reading, and this book series was it. Ever since then, whenever I receive a book from the "Mouse Loves" series, no matter the reading level, she wants to read it, as it reminds her of her first successful book read start to finish, without my help. Bella really enjoyed this book, and has even brought it to play dates where she know younger children will be around, so that she can share this cute book with them. And, just like this and all the other "Mouse Loves" books she has read, it puts a smile on everyone's face, when they sit and listen or read the cute stories.
"

Get to know the first woman to ever run in the Boston Marathon in this fascinating nonfiction Level 3 Ready-to-Read, part of a series of biographies about people "you should meet!"
Meet Roberta Gibb. In 1966, Roberta was the first woman ever to run in the Boston Marathon. When Roberta applied for the event she received a letter saying women were not physically able to run marathons and therefore her request was denied. Roberta decided to run anyway, and told her mom, "This is really going to change things for women." She disguised her appearance with a blue hooded sweatshirt pulled up over her head and her brother's Bermuda shorts. Instead of being ridiculed, when the men running realized she was a woman, they cheered her on as she became the first woman to ever complete the Boston marathon!
A special section at the back of the book includes extras on subjects like history and math, plus exercise and nutrition tips for kids. With the You Should Meet series, learning about historical figures has never been so much fun!"
This is another wonderful book in a great series, like the "Living In..." one I mentioned above. This one, however, is about people you know about, hence the "You Should Meet" series name. :-) Do you know who Roberta Gibb is? I had no idea, and know my girls' didn't know either. But, being from Boston and having a love for the Boston Marathon, I was excited to learn about Roberta, as she was the first women to run the marathon. She paved the way for all the other women athletes who ran after her, in hopes to cross the finish line.
And, we celebrate the the same birthday (Month and day) :-)
This book is written in such a way that gets kids excited about learning about historical figures. Not only is the story interesting, but at the end of each of the "You Should Meet" books, you will find bonus content to extend learning that includes math, history and questions to help young readers will reading comprehension. We can't wait to add more books in the "You Should Meet" series to our growing collection, and now can say we know who Roberta Gibb, and that she was a great women who should be known to all, especially women athletes, and runners especially.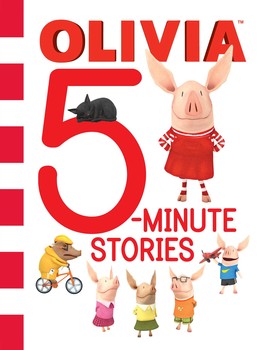 "

Twelve of Olivia's favorite adventures are now available in one dazzling edition!
Olivia loves to do it all! And with her great big imagination, Olivia can go anywhere. Would you like to come along? This treasury includes twelve of Olivia's favorite adventures, each of which can be read aloud in five minutes.
This sweet collection is perfect for busy little ones who are always on the go!"
Stories Include:
Olivia's 5-Minute Stories
includes:
OLIVIA Acts Out
OLIVIA the Ballerina
OLIVIA and the Haunted Hotel
OLIVIA the Superhero
Dinner with OLIVIA
OLIVIA and the School Carnival
I Can Do Anything!
OLIVIA and Her Alien Brother
OLIVIA Leads a Parade
OLIVIA Makes Memories
OLIVIA Dances for Joy
OLIVIA Says Good Night
When my girls were little, they were both crazy about Olivia. I remember them wanting Olivia-themed birthdays and wanting to dress as Olivia for Halloween. And, when we weren't repeat episodes of Olivia on TV or one of their many DVD's, the girls were pulling Olivia books off the shelf for me or my husband to read to them. It wasn't bedtime in our house until we read one of their many favorite Olivia books.
Even though my girls are older, their eyes still lit up when I showed them this book last month, as they, too, remembered this special memory of their childhood, and wanted to relive it, by having me read them a few stories from the book. And, when I was done, they were big enough to sit and enjoy more on their own. I even caught my youngest daughter sneaking this book to bed and reading a couple stories after we did our bedtime reading with her. She found it relaxing and helped her fall asleep easier, she said, when we caught her huddled up under her bed sheets with a flashlight, trying to get one last Olivia story in. :-)
My girls both agree that this compilation of Olivia stories are great, and fun for Olivia fans (young and old) to read or have read to them. And, they are the perfect length for that "just one more" bedtime story. :-)
Little Simon |
12 pages |
ISBN 9781534412965 |
April 2018 |
Grades P - K


Synopsis:
"

Introducing

Mon Petit Busy Day,

an oversized busy book with eye-catching art that lets little ones discover, learn, and play with first concept surprises

.
Mon Petit Busy Day
features brilliant hands-on lessons that are perfect for curious readers who are preparing for Pre-K! Trace lines with your fingers to learn hand-eye coordination.
Play a memory game with simple shapes hidden under lift-the-flaps. Learn left from right or up from down with moving tabs.
Mon Petit Busy Day
even introduces colors, counting, clocks, search-and-finds, and more!
This busy book is filled with simple and engaging first concepts presented in a striking art style that will delight parents and children alike."
My Thoughts:
I so wish this book would have been around when my girls were in preschool as it would have been the perfect book to share with them when teaching them about colors, counting and more. My girls learn through hands-on experiences and have always gravitated to lift-the-flap and other interactive style books. And, this book by Annette Tarmarkin is chock fun of interactive learning for little ones. As kids flip through the pages of this board book they are greeted with fun ways to learn, discover and play.
If you have a toddler or preschool aged child in your life, this is one book you must check out and share with them. It will be one of those books you will be saying, you can't live without it! :-)
"A robin's animal friends help build her nest in this cumulative collage picture book from Caldecott Honor recipient Denise Fleming.
Robin is building a nest, and her friends are ready to help! The squirrel trims the twigs. The dog brings the string. The horse shares his straw. And then a surprise gatefold spread reveals how Robin knits them all together to make a safe and cozy home for her babies."
My girls got a kick out of this book, when they read the title as my name is Robin and they said, "Mommy, this book is about you." I can't tell you how many times I have gotten "tweet tweet" Robin comments made growing up. But, even though the book was about a Robin, the girls knew it was about a bird, and couldn't wait to read it with another Robin. :-)
This heartwarming story is perfect to read with little ones and to talk to theme afterwards about the importance of friendship and helping others. In this story, a Robin's friends come together to help her make her nest. They each bring a little something that when woven together makes for the perfect nest for her to lay her eggs. My girls loved flipping through the pages to admire the colorful illustrations, and to see what each friend contributed to the bird's nest. And, the ending was another special treat as the circle of life continued when the robin set her babies free, knowing that they would make their own nests one day and have a family of their own...and maybe that nest will be made with the help of their friends.
Simon & Schuster Books for Young Readers |
32 pages |
ISBN 9781416978794 |
April 2018 |
"

A father and son discuss the variety of outlandish items they might have if not for the other in this funny and heartfelt look at the appreciation we have for our families.
There are tons of things a parent or child could have, if they didn't have each other. A dad may be able to have a sleek sports car, and a son could have candy for every meal.
But if to have those things, they wouldn't have each other…well, they'd rather have their family instead.
Kids and parents alike will find the humor in all the outlandish things they
could
have, but also the tenderness of knowing they have exactly what they need with each other."
This was a book I had requested for Father's Day back in June, for my girls to enjoy with their Daddy at bedtime. But, it ended up becoming more than just a Father's Day bedtime story. It became a popular book for my girls and husband to share together. And, over a month later, they still make a point to read this book almost every night.
Even though the book is written about a father and his son, when my girls and husband read it, they change it up so that it relates to their bond as Daddy and daughter. :-)
"Young readers will be captivated." —The Washington Post
"From the creators of the gorgeous bestseller The Night Gardener, comes a stunning new picture book about a young boy who sets sail to find a place his grandfather told him about…the spot where the ocean meets the sky.
It's a good day for sailing.
Finn lives by the sea and the sea lives by him. Every time he looks out his window it's a constant reminder of the stories his grandfather told him about the place where the ocean meets the sky. Where whales and jellyfish soar and birds and castles float.
Finn's grandfather is gone now but Finn knows the perfect way to honor him. He'll build his own ship and sail out to find this magical place himself!
And when he arrives, maybe, just maybe, he'll find something he didn't know he was looking for."
There are just some books you stumble upon and when you open the pages and see the illustrations, you can't help but fall instantly in love. You don't even have to read the text to appreciate that is being told through the breathtaking illustrations. And, this was the case with this book. My girls and I even before reading the story, fell in love with the illustrations in this book, and found ourselves telling our own version of the story based on what we were seeing...that is, when we weren't pointing out all the intricate details in each illustration.
You can tell a lot of time and heart went into illustrating this book, which also has a sweet story.
As mentioned in the synopsis above, this story is about a little boy who sets off on an journey to find a place his late grandfather used to tell him stories about. He wanted to honor his grandfather by completing the journey, and that he does...when he reaches the point where the "ocean meets the sky."
If there is one book out of all the books I mentioned in this post that is a must pick up and share with your child this summer, then make it be this one. I love every time I get to sit down and enjoy this book with my girls. And, I have found myself, and guests visiting, picking up this book to admire the story and illustrations. This is one story that will stay with you, and have you smiling and being reminded about just how much fun reading can be, with the stories being told and illustrated to bring it to life, off the page and in your head.
I hope that some of the above mentioned books from Simon & Schuster have peaked your interest, or would be something your child would enjoy reading or having read to them this summer.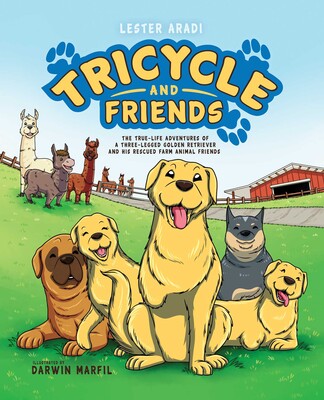 Disclosure: I was sent a review copy from the vendor in exchange for an honest review. All views shared are mine and mine alone.