Disclosure: I was sent a sample from the vendor in order to write up an honest review. All views shared are mine and mine alone.
Don't you love it when you have a vacation booked or big plans for a holiday weekend, and the kids and you come down with colds, and you end up having to cancel everything and lay low, trying to shake whatever you have? Well, that happened to us this past Memorial Day weekend. We had plans to take the girls to the beach in RI for the day, for the first time. The girls were so excited, as they got their sand pails and shovels ready, along with packing their bathing suit and towel. But, then the dreaded runny nose started and fevers followed.
By the next day, we were left with two girls who felt miserable. They tried to muster up energy to pretend they felt good, just so that they could go to the beach. But, with runny noses, dry coughs and flushed faces, we knew otherwise. :-( So, a weekend of movies, ice cream and lots of hugs and kisses was how we spent our Memorial Day weekend, and to this day, as the girls and I are still sick.
One of the reasons besides taking the girls to the beach for the first that I was looking forward to going to the beach was that I would be able to try a new monogrammed canvas tote I received from The Pink Monogram to review.
And, while I wasn't able to try out this canvas tote at the beach as planned, I was able to use it when traveling back and forth to the doctors with the girls, instead of the diaper bag.
I couldn't believe how stylish and lightweight this canvas tote was, and much it held, from the girls' toys and personal items to my mommy must haves.
I found the detachable pouchette to be extremely handy when it came to carrying the girls' medical cards and co-pays, as I didn't have to ruffle through the bag to look for wallet or change. :-)
And, when I came back home from the doctors, I was able to wipe down the bag of germs, without worrying about fading or ruining the material, as the outside was waterproof. :-)
I had so many people compliment me on the canvas and ask where I bought it. Some liked the racing stripe effect and joked it went well with me as I looked like a busy mom on the go. :-) Other liked the color and way the bag was monogrammed. When I told them that is was only $68.00, they couldn't believe. Some said they have seen other canvas totes in catalogs for upwards of $100, and they didn't look as stylish as this one.
Not a fan of the of the horizontal stripes on the canvas tote? You can also choose one of these totes in solid colors, making it the perfect tote to buy for yourself for upcoming weekend getaways, beach trips, farmer's market or grocery shopping, etc, or given as a gift.
It folds flat and can easily fit in another bag when not in use.
Includes a detachable pouchette for smaller items.
Available in solids and horizontal stripes.
Canvas Dimensions: 18.5 x 10 x 4.75"
Unfortunately, the girls and I are still getting over this head cold which doesn't seem to want to leave. But, once we are all feeling better, our first trip out with be to the beach, and will be filling this amazing lightweight canvas tote The Pink Monogram with snacks, beach towels, sunscreen, etc. And, like I was at the doctor's office, I will be ready to answer questions about this canvas tote from onlookers, who will fall in love with it, just like I have. This canvas tote will also come in handy when we run to the local Farmer's Market on the weekends or to pick up our weekly CSA share at a neighboring farm. After sporting it around these past couple of weeks, I find that this tote is so much more comfortable than the diaper bag I was using, and holds the same amount of stuff. I haven't emptied it out, and at this moment in time, don't plan to. I can see this being the perfect summer bag for day trips, playground time, etc. for this busy mom on the go. :-)
This was my first experience with The Pink Monogram, but definitely will not be my last. With a speedy turnaround time with my order, which included my name stitched onto the tote, to the amazing selection of products, I can see this as a one-stop shopping site for all your gift giving needs for both men and women, as well as a site you will want to check out and order some items for yourself.
In addition the beautiful canvas racing stripe tote I was sent to review AND offering as giveaway (read on to learn more and to enter), the folks at The Pink Monogram also have the following great summer items that you can personalize for yourself, or to give as a gift...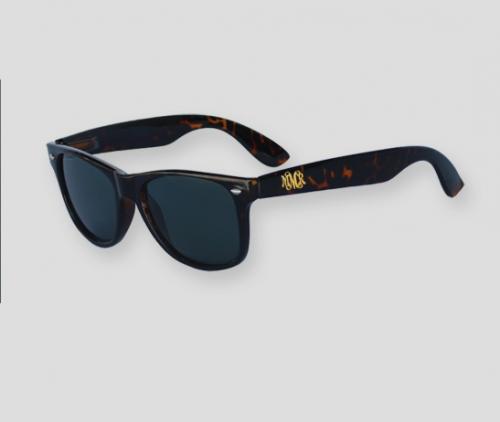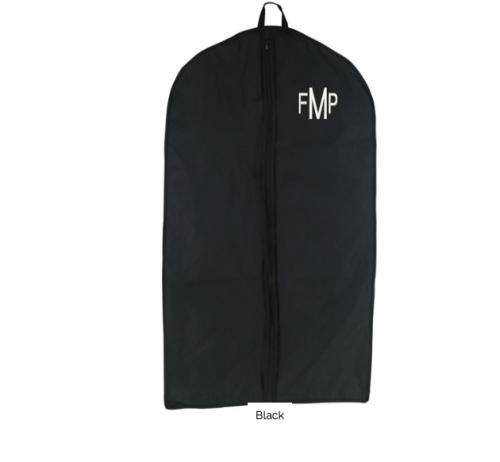 With Father's Day fast approaching, are you and the kids still looking for the perfect gift for Dad? Check out some great gifts available from The Pink Monogram that would make Dad's day...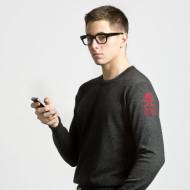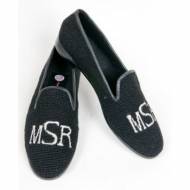 To learn more about the canvas tote I was sent to review, or even the above gift ideas for Dad, head on over to The Pink Monogram and browse their monogrammed product offering today - http://www.thepinkmonogram.com/.
Don't forget to follow The Pink Monogram on their social media channels to stay up-to-date on new product additions, special offers and giveaways and more...
Thanks to the kind folks at The Pink Monogram, one lucky reader will win the same canvas tote I was sent to review, which is valued at $68.00. The winner gets to choose the tote color and custom monogram it.
To enter this wonderful giveaway, please complete the entries on the Rafflecopter form below. Good luck!
Disclosure: I was sent a sample from the vendor in order to write up an honest review. All views shared are mine and mine alone.