Disclosure: I was sent a review copy from the publisher in exchange for an honest review. All views shared are mine and mine alone.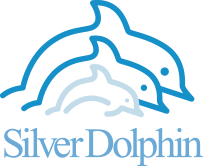 (Also available in paperback, Kindle, Audio CD and Audiobook)
I am always looking for fun, new things to do with my girls when Christmas rolls around. In addition the holiday book and movie advents, and all our festive crafts and baking we usually do, I am adding something new and fun to the mix..."How Winston Delivered Christmas." I was sent this book last month, but didn't get a chance to really look at this book until a couple weeks ago, and as soon as I started flipping through and reading this interactive and engaging Christmas book for kids of all ages, I fell in love with it. This is not just a cute holiday story...oh no...it also contains activities and things for kids to do with their family every day, beginning on Dec. 1st and leading right up until Christmas. From easy to make Christmassy recipes like gingerbread mice to arts and crafts activities, of all which would make for great handmade gift ideas for kids to give to family this holiday season, this book is the ultimate Christmas handbook of sorts that will get your family excited about the holidays and counting down to Santa's big arrival.
The book is set up so that families can read a short chapter each day. There are 24 and a half chapters total. The half chapter is to be read on Christmas day. Each chapter is written kind of like a letter or diary entry as we follow Winston, a little mouse who is trying to get a special letter to Santa before midnight. Kids will love following along on Winston's journey, while also completing fun holiday-themed activities along the way.
Parents will want to read through the book before sharing with the kids so that you have all the supplies and ingredients needed to do the crafts and recipes. Don't worry, you will not be spending tons of money to complete these activities. And, you have the option of skipping ones you don't want to do or think are too difficult for your kids based on their age. This book is supposed to be fun and not make you feel obligated to do everything. We all know that Christmas time can be very busy and stressful. This book is a way for families to slow down and enjoy quality time together reading a cute holiday story and doing fun activities together.
I can't wait to share this book with my girls come Dec. 1st and do all the fun crafts, baking, etc. with them, as we count down in a fun way to Christmas. You can learn more about "How Winston Delivered Christmas" here -- https://www.silverdolphinbooks.com/books/how-winston-delivered-christmas-9781684129836/. This book would truly make for a memorable Christmas experience this year, and be something kids of all ages and their parents will enjoy doing together. I, for one, can't wait!
An advent story told in twenty-four-and-a-half chapters!
"When a mouse named

Winston

finds a lost letter addressed to Santa Claus on

Christmas

Eve, he sets off an unforgettable journey to personally

deliver

the letter to Santa!

How

Winston

Delivered

Christmas

is a heart-warming story, organized in twenty-four and a half chapters, to share during the countdown to

Christmas

. Starting on December 1st, children can read a chapter a day, and each chapter is followed with a fun and festive holiday activity to complete. This illustrated advent story tells of the adventures of an adorable mouse and

how

a good deed can lead to a very happy ending, in a beautiful hardcover that can be treasured year after year."
Disclosure: I was sent a review copy from the publisher in exchange for an honest review. All views shared are mine and mine alone.