Disclosure: I was sent a review copy from the publisher in exchange for an honest review. All views shared are mine and mine alone.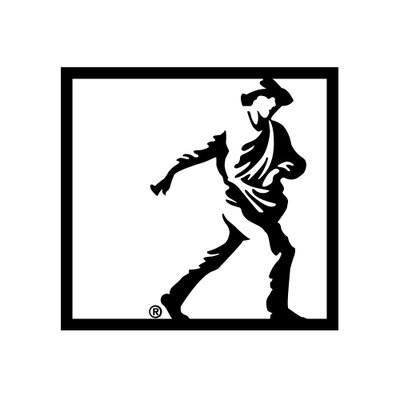 (Also available in Kindle and hardcover formats)
My girls are so excited to be participating in summer reading programs at our local libraries, that they have asked for the summer off from homeschooling, so that they can spend it reading all the books they can. :-) Being a bookworm myself, I can see why they want to spend their summer reading, as I used to love when summer rolled around, as that meant I could take out a stack of books from the library and read them to my heart's content, without worrying about trying to fit in personal reading in between all that homework you get in school. I told the girls that this summer we will try something new, and that they will get June and July off of our homeschooling, as we usually homeschool year round, so that they can read. When they are done reading a book, they can either write up a short book review for me, or draw a picture depicting a favorite part or character from a particular book. The girls agreed to this, and since June kicked off, the girls have be reading up a storm, usually 2-3 hours a day. :-) They wake and sit on the couch or lay in bed reading a book, and then head up to bed early each night, to get a little more reading in. I love hearing the girls talk with one another about a particular book they are reading and why they are loving it. Then, when they are done, they swap books, so that they can each enjoy the books. :-)
One book both of my girls recently read in one sitting, and both loved was, "Little Goddess Girls - Athena & the Magic Land," which is a QUIX Fast Fun Reads book from Simon & Schuster. This book features large print and black and white illustrations throughout the 88-page book, which is geared towards 5-8 year olds. This was the first book my girls read from the authors, but will not be the last. As soon as they were both done with the book, they were quick to ask if this was a series and if there were other books that had or will be releasing, as they wanted to read more. They were excited when I told them that there would be additional releases in the Little Goddess Girls series from the Aladdin QUIX line, and that I would keep an eye for forthcoming releases and pick up for them to enjoy.
This Wizard of Oz inspired book is perfect for beginner readers, or even reluctant readers who are not fans of chapter books. When they see the large font and black and white illustrations and thin size to the book, they will want to sit down and read a few pages. Within the first few minutes of reading, they will be drawn in to this fun-filled adventure, and want to read more. That is what happened with both of my girls, as once they started to read this book, they couldn't put the book down.
About the book:
"Little Athena finds herself on a Wizard of Oz inspired adventure in this first Little Goddess Girls story—part of the Aladdin QUIX line!
After a strange and sparkly storm carries her away from home, Athena finds herself in a land filled with magic, talking animals, and incredible objects with magical powers—the land of Mount Olympus! When Athena arrives, she's greeted by the talking Owlies and is paired with very special magical sandals—sandals with powers that Medusa, a green, snake-haired girl, wants for herself!
A glowing goddess (of hearth and
home
) named Hestia appears and warns Athena that if Medusa gets her snakes on those sandals, she'll surely use its powers to make trouble for Mount Olympus! But Athena has more important things on her mind—like going back home! Determined to find her way back, Athena heads off on an adventure through the magical landscape of Mount Olympus to try and elude Medusa—and find her way back to the mortal world once and for all with the help of the great and powerful Zeus!"
Joan Holub
Joan Holub has authored and/or illustrated over 140 children's books, including the Goddess Girls series, the Heroes in Training series, the
New York Times
bestselling picture book
Mighty Dads
(illustrated by James Dean), and
Little Red Writing
(illustrated by Melissa Sweet). She lives in North Carolina and is online at
JoanHolub.com
.
Suzanne Williams
Suzanne Williams is a former elementary school librarian and the author of over seventy books for children, including the award-winning picture books
Library Lil
(illustrated by Steven Kellogg) and
My Dog Never Says Please
(illustrated by Tedd Arnold), and several chapter book and middle grade series. She also coauthors the Goddess Girls and Thunder Girls series with the fantastic Joan Holub. Visit her at
Suzanne-Williams.com
.
Disclosure: I was sent a review copy from the publisher in exchange for an honest review. All views shared are mine and mine alone.