Disclosure: I was sent review copies from the publisher in exchange for an honest review. All views shared are mine and mine alone.
School is almost over, if it isn't already for your kids. And, with summer comes summer reading. If your child is free to read whatever books they want, and are in need of some suggestions for summer reading, here are just some of the new additions from Quarto Kids that my girls and I have been enjoying the past couple of weeks, as well as ones that released earlier this year, and at the end of last year. I included a mix of books for kids of all ages, some of which carry an educational aspect to them for homeschool families who school year round like we do, or for parents looking for their kids to read and learn during the summer months. Kids will be amazed at how much they learn from some of these books, which include spot and, spot the mistake in history, as well as a super cool anatomy book that uses a special magic three-color lens to give you a unique view inside the human body (this was my personal favorite of the books I am featuring). My girls are looking forward to reading these books again and again all summer long on their own and count them towards their library summer reading programs which kicks off next week, for prizes. :-) So, without further ado, check out these wonderful picture books from Quarto Kids that will get kids (of all ages and reading levels) excited about reading and learning new things, all summer long....
About the Book:
"Once upon a time, there was a misty blue mountain. Below the misty blue mountain was a wild, dark forest and by the wild, dark forest was a village. The village had a stream and a duck pond and an old red apple tree and it was home to Cinderella and her fairytale friends.
The Fairytale Friends series brings fairy tales into the modern day and features scenarios that young children can relate to and learn from. Each story in this new picture book series focuses on a different fairy tale character, a different strength or core virtue, and a challenge to overcome, often with the help of their friends. Readers will enjoy spotting characters from other books and recognizing key elements of the original fairy tale while enjoying the new twist. Notes and questions at the back of the book will summarize what the character has learned and prompt further discussion while activities will provide more fairytale fun.
Cinderella wants more than anything to have lessons at the new dance school opening in the village, but she doesn't have any ballet shoes! Can Cinderella's fairytale friends help make her dream come true? This story teaches children about the value of kindness.
Beauty has a lovely pony called Flick, but having a pony is hard work and Beauty can be a bit lazy sometimes. Then, one night, Flick runs away. Will he ever come back? This story teaches children about the value of responsibility.
Jack loves climbing, but he isn't allowed to climb the beanstalks in his garden. One night, Jack can resist no longer and starts to climb the tall, green beanstalks. Will Jack's Mum find out? And will he tell her the truth? This story teaches children about the value of honesty.
Snow White is one of the village football team's best players. But she wants to score all the goals herself and never passes the ball to her friends. Will she ever learn to play as part of a team? This story teaches children about the value of teamwork."
Sue Nicholson
Illustrated by: Flavia Sorrentino
Hardback, 96 Pages
9781786039880
QEB Publishing
My Thoughts:
Are your kids fans of fairy tales? How about silly stories? If you said, "Yes," to both of these questions, then I have the book for you to share with them..."The Big Book of Twisted Fairy Tales." Even though the stories are silly, they still teach children values and life lessons, including kindness, honesty, teamwork and responsibility. From Snow White being a football player to Cinderella wanting ballet shoes and Jack breaking the beanstalks, the four silly fairy tale stories that make up this book will delight kids (and adults) of all ages, when you sit down and read all about the fairytale friends, and hear a new take on their stories. I love how the author introduces these familiar fairytale friends and then branches out to focus on their different strengths and how they overcome a particular challenge. Kids will find themselves being able to relate to the characters, while also providing opportunity for kids and adults to discuss what they read, as well as activities that can be done for more added fairytale fun.
About the Book:
"It's time to rewild the child! This book of outdoor activities, crafts, nature information and inspiration ties into the burgeoning interest in forest schools and 'rewilding the child', with the aim of reconnecting children to nature and the outdoors. The book is divided by season, providing a year-round resource for families. While all crafts and activities are designed to be carried out outside, these are interspersed with factual pages about forest flora and fauna, which can be enjoyed at home or used as a field guide while out and about. A beautifully illustrated and informative title to spark children's imagination and free-thinking. With forest school-themed crafts and activities for all seasons, outdoor exploration can be enjoyed twelve months of the year, always with something new to see."
Author: Kris Hirschmann
Illustrated by: Marta Antelo
Hardback, 96 Pages
My Thoughts:
As part of our homeschooling, my girls do nature school one day a week. They spend a few hours out in nature with a nature teacher, learning about plants, animals and all things nature. Mud is expected, and they always climb into the car tired and with a smile on their face, as they start talking a mile a minute about what they learned, saw, touched, etc. Who knew that nature could be so much fun, as well as educational, too! This new picture book is filled with a wonderful assortment of activities, crafts and things to do in nature, that will keep your kids/family busy for an entire year.
You don't have to be enrolled in nature school like my girls to get outdoors and enjoy nature. This book can be used as a nature curriculum for kids of all ages, and offers up fun activities and crafts that are easy to do. Kids will be introduced to the seasons and how nature is affected about the changing of the weather, as well as be introduced to plants and animals that call the outdoors their home.
From leaf rubbing to pond dipping and making spoore prints, kids will have fun taking their schooling outdoors, to learn about things all around them. Nature is the perfect classroom, and this book does an amazing job as showing as you can use nature to teach about science and nature in a fun, hands on way. I highly recommend this book, and already have many of the activities and crafts flagged to use with our homeschooling in the fall and winter. And, right now the girls are working through the "summer" section and loving all the extra time outdoors exploring and learning, while also making some fun nature crafts to display indoors.
About the Book:
"

Hello and welcome to Ella May, the girl who likes to do things her way. In the first of this brilliant new series all about an imaginative, strong-willed girl character with her own ideas, Ella May tries walking backwards, just to see how it feels. In her bedroom she tries reading her books backwards, and after dinner she goes backwards up to the bathroom and climbs backwards into bed. When Ella goes backwards up the slide and backwards over the castle, Ella's mum decides to turn around and walk backwards next to Ella, to make it easier for them to talk. Pretty soon, half the town is walking backwards in a giant, backwards-walking procession. Where will it end?"
Author: Mick Jackson
Illustrated by: Andrea Stegmaier
Hardback, 32 Pages
My Thoughts:
Both of my girls are growing up to be strong, independent young women. But, they also have their own traits and personalities that are different from one another and make them unique. My oldest is quiet and reserved and wears her heart on her sleeve, while my youngest is the daredevil in the family and does everything her own way, even though you tell her to do it this way. It is her way or no way, and there is no changing her mind, even when she finds herself struggling to complete something as it isn't working out her way. Eventually, she figures things out, and all is good. So, when I was sent this book to review, I knew that it would be perfect to share with her, as she knows she is one to do things her way, just like Ella May, in the book.
In this cute picture book, Ella May decides to try something new -- and starts walking backwards, just to see how it feels. She finds it to be so enjoyable that she continues to do it all through the streets in her town. But, once others started to walk backward like Ella May, she needed to be different, and had to come up with something new to do. Ella May really reminded me of my youngest daughter, and make for sharing this book with her, that much more fun. She would chime in as we read through the book, "Yeah, I would do that" or "Stop copying me." We really enjoyed this cute picture book, and have read it over a dozen times since receiving a couple weeks ago. If you have a strong-willed child who likes doing things their way, then you and they will love this cute picture book.
About the Book:
"My Mom Always Looks After Me So Much!

is a funny, heartwarming picture book about Little Gorilla's trip to the doctor to get a shot and, ultimately, about the love between a mother and child—told in simple sentences by master storyteller Sean Taylor, with sweet and richly detailed illustrations by the Waterstones Children's Book Prize–shortlisted David Barrow.
Little Gorilla is going to the doctor for a shot. His mom says it's because she has to look after him. But that's the problem—his mom always looks after him
so much
. First, she makes him eat broccoli, then, whenever he sneezes, he has to put on an extra sweater. And now a shot!
But it's not all bad—the doctor gives Little Gorilla a stick-thing that smells of strawberries for being brave. He loves it—but then he leaves it on the bus on the way home! Little Gorilla is distraught—but his mom takes him back to the doctor for another stick thing. His mom really
does
look after him so much."
Format:

Hardback

,

32

Pages
Illustrations: color illustrations
Size: 9.252 in x 10.866 in / 235 mm x 276 mm
Published:

February 5, 2019
Even though my girls are reading on their own, and will usually retreat to their rooms to read a new chapter book they bought at the bookstore, or borrowed from the library, they still sit and let me read to them, which I love. I love the extra snuggles and quality time with them, especially at bedtime, as they are all about sharing about their day, and talking about things they love and want to do. We received this book last month and I shared it with them around Mother's Day. It was a cute book that showed how much a mom loves their child - no matter if you are human or an animal. The illustrations alone make this a great picture book to share with your children, and will have you lingering on each page after you read this heartwarming story about a mom's love for their child, to admire and take in all the details of the illustrations.
This is one book I love reading to my girls, especially at bedtime, and is one book they never grow tired of. If you are looking for a cute story to share with your child about a mother's love, then this is perfect for you.
:A glorious, diverse celebration of human life, from birth to death, by Mary Hoffman and Ros Asquith.
The sixth title in the Great Big Book series explores every stage of human life.
From birth to starting nursery, being a teenager to becoming an adult, from work to relationships, homes and jobs, to aging illness and death.
A universal but challenging topic is dealt with Mary Hoffman and Ros Asquith's trademark sensitivity and humour and inclusivity."
As my girls get older, they come to me with more and questions about life. Just the other day my 7 year old wanted to learn how babies were made. While I was prepared to give her the birds and the bees talk, I also didn't want to brush off her curiosity, and wanted to provide her with information that she could understand, and wouldn't have her friends' moms calling me asking why I was sharing too much with my young daughter. So, what did I say to her, that satisfied her curiosity, and gave her a better understanding about human life? Thanks to the book, "The Great Big Book of Life"by Mary Hoffman, I was able to sit down and share sections of this book with her, and my other daughter (as I knew she would be wondering what we were talking about, or why she didn't know about this stuff). This book shares how human life starts, by a man and woman's cells combining, then taking 9 months for a baby to develop before being born. Then, the books talks all about child development from birth through the teen years, straight through adulthood and old age.
I really like how this book is put together, with simple sentences and explanations that kids of all ages can understand, as well as playful and colorful illustrations that make talking about and discussing life more fun. If you have a curious child or know that the "how is a baby made" question is coming soon, and you want to be prepared, then you will want to pick up this book to have handy for your talk with your child. It is even a great book to use in homeschooling to talk about the stages of life.
"
Discover the stories behind 15 of the twentieth century's key inventions in this fun and informative treasury of trailblazing women, who each made a unique contribution to the history of science and technology.
Car heaters… Monopoly… Disposable diapers… The dishwasher… Kevlar… Maritime flares… Anti-reflective glass… Wifi… Syringes… Submarine periscopes… Diagnostic tests… Lifeboats… Windshield wipers… Ebooks… What do each of these
revolutionary inventions
have in common? They were
all pioneered by women
!
Each brilliant idea is presented with
biographical information
about the brilliant woman who came up with it, including
what inspired them
. Learn how Martha Coston disguised herself as a man to contact pyrotechnicians and convince them to manufacture her idea for maritime flares, how a New York tram ride on a wet winter's day led Mary Anderson to invent the windshield wiper and why Letitia Mumford Geer's one-hand operated syringe was a medical breakthrough, among other fascinating facts.
Full-page illustrations
show the inspiration for and use of these incredible inventions in
humorous detail
.
From lifeboat-inventor, Maria Beasley, to the grandmother of the ebook, Ángela Ruiz Robles, each of the inspiring women in this book achieved their goal of
leaving the world a better place than they found it
."
Format:

Hardback

,

32

Pages
My Thoughts:
I love books that introduce my girls to strong women in history, to help inspire and remind them to dream big. This book shares 15 incredible inventions from inspiring women, many who are never brought up in public school learning. I was amazed at how many women I learned about when sitting to read this book with my girls, as they never came up in my schooling as a child. And, it made me wonder why they were never mentioned as their inventions made the world a better place and many are things we use on a daily basis.
Here are just a handful of the women and their inventions featured in this children's picture book. See if you knew about any of them....
Hedy Lamarr -- The First WI-FI, Bluetooth and GPS in 1942

Mary Anderson -- The Windshield Wiper in 1903

Angela Ruiz Robles -- The First E-Book in 1949

Marie Van Brittan Brown -- The Domestic Surveillance System in 1966

Marion O'Brien Donovan -- Disposable Diapers in 1951

Elizabeth Magie Phillips - Monopoly Game in 1904

Margaret A.. Wilcox - The Car Heater in 1893
Just look at all these inventions and the women behind them. Crazy how when you think of these things, you don't think of the women behind these incredible inventions. Well, that will all change when you pick up this book and share it with your kids. Together you will learn about 15 inventions (there are so many more beyond this book that you can learn about through researching on your own) that were all thought up by women. This truly is an inspiring book for girls of all ages, and will act as a reminder that girls rock and can do anything they put their heart and mind to.
"Full of quirky illustrations, The Know-Nonsense Guide to Measurements teaches basic concepts about measurements, including the differences between the imperial and metric systems of measurement.

Fuzzy on

feet, yards, and meters

? Bamboozled by

bits and bytes

? Perplexed by the difference between

mass and volume

? This Know-Nonsense Guide to Measurements will guide you through the basics of different ways to measure things, from length, volume, and mass to time and intensity, and will explain how to convert between the most common units. Packed with simple definitions (feet, yards, and meters are units of length used to measure midsize distances), memorable examples, and funny illustrations, this guide makes the rules of measurement easy to understand, and the handy conversion chart will make quick conversions easy! With every turn of the page, you will learn a new basic concept that will help you go from knowing nothing to being a total know-it-all!

Basic units of measurement

you'll explore include feet, yards, meters, grams, bits and bytes, seconds, minutes, decibels, and more!

You'll also learn the differences between the imperial system of measurement, which is used in the United States, and the metric system. The Know-Nonsense Guide to Measurements turns what can at times be dry topics into something approachable and fun through the quirky and hilarious illustrations and the infographic-inspired layouts. "
Format:

Hardback

,

64

Pages
Illustrations: 60 color photos
Size: 9 in x 9 in / 228.6 mm x 228.6 mm
Even though both of my girls love math and can pick up on new concepts I introduce during our homeschool, one thing they both hate to do is measurements. While it was fun in the beginning learning to use a ruler and take measurements, once we moved on to more advance concepts like converting feet to yards, meters to grams, seconds to minutes, etc., they found their strength is math to be anything but that, and they got discouraged and didn't want anything to do with measurements. Both of my girls are hands on learners, so I was trying to find books and activity books that I could use with them, to help make these basic concepts easier to understand and more fun. It wasn't until I stumbled up on this book, that measurements became a breeze and once again enjoyable for my girls. It was like a light went on in their heads, and they found themselves wondering why they didn't like measurements in the first place...as they really are awesome.
This book is filled with cute and silly illustrations that infographics to teach all about measurements. As kids read through this book, they will find the topic of measurements interesting and fun. Kids will be introduced to the tools used to measure particular things, as well as how to convert between common units. Homeschool families will love this book, and parents who love reference books that make learning fun, will really enjoy this book. We have read through this book a handful of times so far as we learned about the different measurements, and continue to grab it from the bookshelf when we come to a school lesson where we need to covert a measurement and want to double check things. This truly is one book about measurements that will grow with your kids, and that they will use time and again with school. So, if you have a child who hates the thought of learning about measurements, or struggles to convert common units, then you will want to check out this book, which will introduce all these "dry" topics in a fun and entertaining way. They will be having fun and learning all at the same time.
"Would Christopher Columbus's ship have had a motor? Would Marco Polo have ridden a bicycle? Test your knowledge of history and spot 20 mistakes in every scene. Turn the page to discover if you were right and learn loads more fun facts about famous explorers and their journeys from all around the world - from the Zheng He and Captain Cook to Sacagawea, Neil Armstrong and many more!"
Format:

Hardback

,

48

Pages
Size: 12 in x 12 in / 304.8 mm x 304.8 mm
I was excited to check this book out with my youngest, who is a huge history buff. She hopes to become a history teacher one day, and loves reading and having me read to her books about historical events and figures in American and World History. What caught my eye about this book was that it was not only filled with history facts, but it also included mistakes that kids (and adults) would have to pick out in the different scenes.
If you have a child who is not a fan of history, this book would be great for them. The reason I say this is that my oldest daughter hates history. She hates having to memorize time lines and all about historical figures and events. But, when she saw just how excited my youngest daughter got flipping through the pages of this book with me, she came and sat with us, to see what the book was about. When she saw that it was a "spot the mistake" book, she was all for trying to point out the mistakes in the scenes. She didn't realize that while she was trying to spot the mistakes, she was also learning about history at the same time. :-) Together, the girls (and I) learned fun facts about famous explorers and their journeys, which took them all around the world.
Explorers included in this book include:
Marco Polo

Aldrin and Armstrong

Sacagawea, Lewis and Clark

Capt. James Cook

Christopher Columbus

Zheng He

Ferdinand Magellan

Alexander von Humboldt

Capt. Robert Scoot

Hillary and Norgay
As you see from the list of 10 explorers above, this book is very diverse in the explorers featured and the time periods and locations of each. Readers will learn about each of the above explorers and their journeys, while spotting and pointing out 20 things that shouldn't be there. Some mistakes are easy to spot, while others will have you scratching your head as you try and spot them. So, grab this book and your young history detectives and get ready to have fun this summer (and beyond) learning interesting facts about these explorers and the amazing adventures they went on. I highly recommend this book, and loved introducing my girls to these top 10 explorers in a fun and interactive way.
"

Look for Little Mouse and learn about colours, numbers, shapes and opposites as you go with this fun search-and-find book jam-packed full of activities Can you find all 100 things to spot? The perfect introduction to learning important first concepts, young children will love searching for Little Mouse and the cat (plus more!) on each page of this stylish picture book."
Format:

Hardback

,

80

Pages
Size: 7.87 in x 11 in / 199.9 mm x 279.4 mm
Published:

September 7, 2017
We got this book a couple months ago, and I forgot to share about it, as the girls continued to pull it off my desk, to flip through and enjoy. I only remembered I forgot to share a review, when the girls brought it in the car recently, and asked if there were other books from author, or similar to this "seek and find" book. So, now I am finally getting around to tell you all about this book, which is perfect for children of all ages (as well as adults) who love seek and find type books.

This book can be enjoyed alone, or used a game where kids can sit together and then flip through the pages, shouting out "found it" as they point to the hidden things they spot in each scene. Each and every scene has a cat and mouse hidden in the colorful illustrated scene, in addition other themed items. My girls really love this book, and even though they have already found all 100 things to spot, they continue to reach for this book, not only to find the hidden things, but also admire the playful illustrations.
If you are looking for a book that will keep kids busy during the summer months, especially when they come to you telling you that they are bored, or will be in the car for a long car ride, this spot and find book is perfect, as it will keep them engaged and entertained for hours.
"
WINNER OF THE BLUE PETER BOOK AWARD BEST BOOK WITH FACTS 2019!
Why did Roman emperors wear purple? Which colour is made from crushed beetles? What green pigment might be used to build super-fast computers of the future? Find out the answers to these and many more questions in this vibrant exploration of the stories behind different colours, and the roles they've played throughout history. From black to white, and all the colours in between, every shade has a story to tell. Each colour group is introduced with a stunning and interpretive double-page spread illustration, followed by illustrated entries exploring the 'colourful' history of particular shades. With vivid, thought-provoking illustrations and engaging bite-sized text, this book is a feast for the eyes and the mind, ready to enthral budding artists and historians alike."
Format:

Hardback

,

64

Pages
Size: 8.504 in x 11.417 in / 216 mm x 290 mm
Published:

April 19, 2018
The world truly would be drab if it didn't have color. As I sat with the girls to read through this book, I couldn't help but picture what life would be like if it were black and white. Then, is started to feel bad for those who are color-blind and missing out on the all the beauty in the world, full of vibrant colors. This book is unique in that shares a story, while also sharing illustrations to tie in the text. Fans of art and history will truly enjoy this book, as it is art for the eyes.
My girls and I have been incorporating this book into our homeschool studies, to cover both art and history. For the art aspect we are studying the different colors and drawing the illustrations free-hand. As far as history goes, this book is full of facts that pair the colors with things in history that are made of those colors. Take for instance "Inca Gold"...this book shares all about the color and then talks about for the Incas, gold was connected to the sun gold. It was not also the cause of the downfall of the Inca Empire, as people got greedy for gold. I really enjoyed how the book incorporates color and history together, in such a fascinating way. My girls and I learned so much with this book, and we highly recommend it for for homeschooling families, as well as families who enjoy "colorful history" presented in a unique and interesting way.
"An anatomy lesson like no other! Look inside the human body with the magic three-colour lens and x-ray from head to toe to discover how your body works. Use the red lens to reveal the skeleton, the green to see the muscles working, and x-ray your organs with the blue lens to find out what they do day and night to keep you alive. Uncover the secrets of the human body and explore how its different systems work in this stunning follow up to the internationally best-selling Illuminature. Jam-packed with detailed illustrations and full of facts and information, this innovative encyclopedia from from Milan-based design duo Carnovsky will make you see the human body in a whole new light."
Format:

Hardback

,

64

Pages
Size: 11 in x 13.3 in / 279.4 mm x 337.82 mm
Published:

October 5, 2017
As I mentioned in the beginning of this post, this was my favorite book out of all the ones featured. I guess it's because of my educational background in health education, that I found this unique human body encyclopedia so fascinating. Included with this oversized hardcover book is a three-color lens, that you use as a hand-held x-ray of sorts, hovering it over the different body parts, to see the organs, skeleton, and muscles up close. You will be amazed at what the human body looks like from the inside. It truly is a spectacular working machine, with different system working together to keep us alive.
My girls also loved this encyclopedia and the added feature of the magic lens got them excited to learn about the human body, and all its parts. With 64 pages, you will see detailed illustrations and learn fun facts all about the human body. This is one of those books that you will grab for reference and read time and again. I am so happy to have had the opportunity to review this book, and can't wait to check out these other magic lens books by the same author..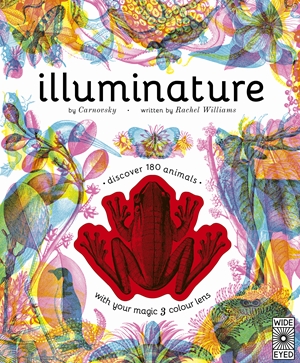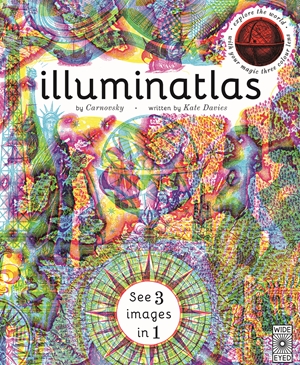 Head on over to Quarto Kids to learn about these and other fun new children's books, perfect for summer reading.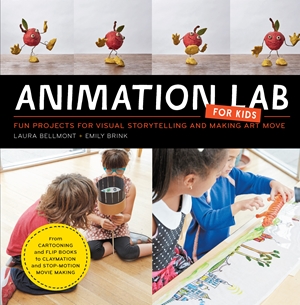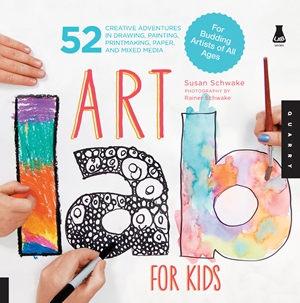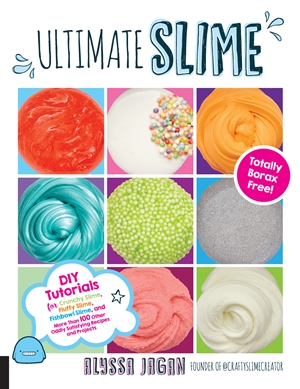 I have always been a fan of their selection of books for kids of all ages, and the books I shared above have all received rave reviews and two thumbs up by both of my girls, who can't get enough of them. They highly recommend them for summer reading, and I couldn't agree more! :-)
Follow QuartoKnows/Quarto Kids on their social channels before to stay up-to-date on new releases, news and more..
Disclosure: I was sent review copies from the publisher in exchange for an honest review. All views shared are mine and mine alone.