Disclosure: I was sent a review copy from the publisher in exchange for an honest review. All views shared are mine and mine alone.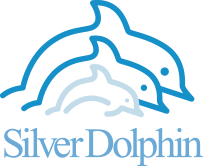 This year's summer reading programs at libraries all over the USA is all about space, and will have kids, teens and even adults, taking in programs centered around Outer Space and astronauts, through library hosted programs/events, as well as new books added to library shelves, centered around this summer theme.
Maybe they chose this theme for summer reading because we will be celebrating the 50th anniversary of the famous Apollo Mission (the

historic

Apollo

lunar landing on July

20, 1969). Whatever the reason, my girls are so excited for this year's summer reading program, as they love space, and had a blast with our 2-month long study of all this Space including famous astronauts (both men and women), the planets, constellations, etc. So, when they heard about this year's summer reading theme, they were over the moon excited, and couldn't wait to learn more about Space, through new book releases and summer programs and events. This week alone they girls will be making galactic slime, and attending a story hour where a real astronaut in Space will read a book to them, followed by a craft based on the book that was shared. The girls are really excited about this story time, and future astronaut story times that will happen every Tuesday at a neighboring library.
In addition to taking out stacks of books at the libraries last week, the girls also sat and enjoyed some new releases I was sent by various children's publishing groups, and that I will be sharing with you all, as part of my annual "Welcome in Summer with a Good Book" feature (so be on the lookout if you kids are crazy about Outer Space just like my girls). One book that I was recently sent and shared with my girls is "Let's Go into SPACE" from Silver Dolphin Books.
This book is not like other Space books we own, or have read, as it is a lift-the-flap oversized board book, that will delight space explorers of all ages, as they go on a mission to learn all about the Earth, the Solar System and so much more.
To say that this book is jam-packed with outer space facts and information is an understatement. Even though the book is 24 pages in length, it is chock full of colorful and fascinating Space facts, that will delight readers of all ages. I found myself really getting into this book, and learning a lot, right alongside my girls. We loved flipping the sections of the book and exploring different out of this world adventures to the two young space explorers and their dog, Yowzer.
In addition to learning all about Outer Space, kids will have a blast taking the seek-and find challenge on each layer (flap of this board book). When they are done reading this book, they will be amazed, as will you, at how much they learned about Space and how truly fascinating it is. This book was a great way to kick off our summer reading, as the girls gear up for the "A Universe of Stories" theme. If your kids love space exploration or learning about the Solar System, constellations, etc., then you will want to pick up this new board book to share with them. And, be sure to take them to your local library to sign up for their summer reading program. The activities and programs many libraries have planned, will delight young space explorers, all while getting them excited to check out stacks of books all about Outer Space, to learn more!
"Get ready to blast off for an out-of-this-world adventure with Ollie, Allie, and their dog Yowzer! Each die-cut page in this innovative board book invites young space explorers on a mission to learn about Earth's moon, our solar system, and beyond. Each turn of the fact-filled pages launches readers deeper into outer space on a colorful and fascinating tour of the stars."
Age range: 6 to 8

Pages:

24

pp.

Size: 8.5 x 13.75

Format: Board book

On Sale: January 1, 2019

ISBN 13:

9781684123322
About the Author:
Timothy Knapman
studied history at Oxford. Since then he has spent his time writing plays, musicals, songs, operas, and children's books. His books include the best-selling
Dinosaurs in the Supermarket
,
Eleanor's Eyebrows
, and
Mungo and the Picture Book Pirates
and its sequels. They have been translated into 15 languages and have been read on
CBeebies Bedtime Stories
. Tim has also written for
CBeebies
' "Driver Dan's Story Train."
Disclosure: I was sent a review copy from the publisher in exchange for an honest review. All views shared are mine and mine alone.