Disclosure: I was sent a review copy from the publisher in exchange for an honest review. All views shared are mine and mine alone.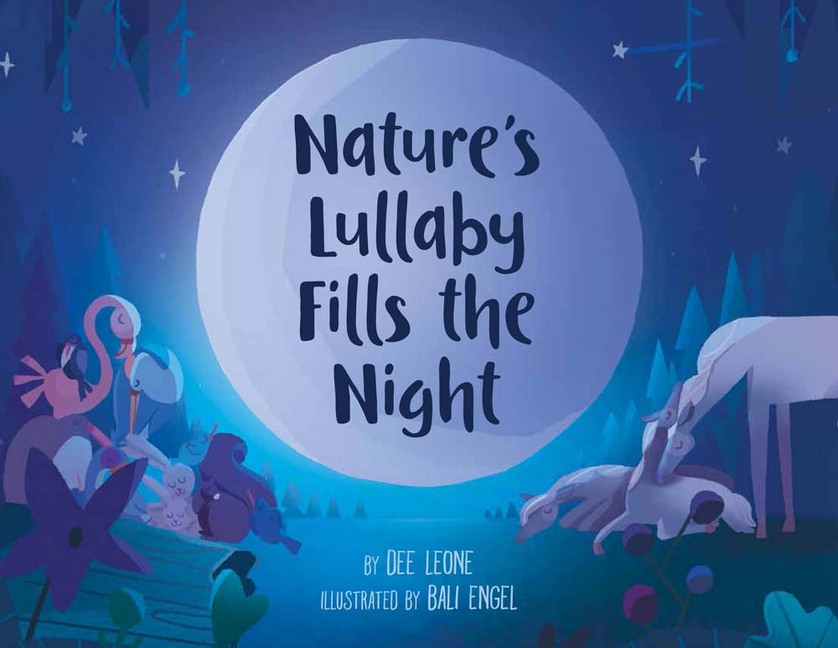 One of my girls' favorite things to do in summer is camp out in the backyard and listen to the sounds of nature all around them. They think it is the coolest thing, and love trying to decipher the different sounds and pinpoint where the animals are. So, when I heard about Dee Leone's new book, Nature's Lullaby Fills the Night," I knew the girls would love it...and, that they did!
We have only had this book for a short time, but have already read it almost a dozen times. This is now a must read at bedtime. And, when we are done reading it, the girls shh me and try to listen for sounds in nature outside their windows. Even though we are in the middle of winter and many animals have flown to warmer climates or are hibernating, there are still animals behind who fill the cold winter nights with their songs and calls.
Not only is this a cute bedtime story for nature fans, but the illustrations by Bali Engel are breathtaking and will have you and child lingering on each page to admire and take in all the detail. So, if you are looking for a fun new book to share with your children at bedtime, then you will want to check this new book when it arrives on bookshelves on February 6th. You can also pre-order it now, so it arrives on your doorstep on the 6th to enjoy that evening for bedtime, too!
More about this new children's book:
"

Night falls, and the world sings a lullaby in this beautifully imagined picture book. The lush illustrations and gentle, rhyming text will lull young readers to sleep.
Shh—listen. Can you hear the quiet, loving sounds of the nighttime world? From moths fluttering their powdery wings, to a nightingale's sweet trills, to swaying willow trees softly shushing, shushing everyone to sleep, this rhythmic, rhyming lullaby will soothe and calm little ones. The tender, nature-filled bedtime scenes sweep across land, sky, and sea, with animal parents everywhere tucking in their children. A final scene featuring a mother and her baby brings the whole story back home."
About the Author:
Dee Leone is the author of
Bizz and Buzz Make Honey Buns
(Grosset & Dunlap) and
Dough Knights and Dragons
(Sterling). Many of her stories, poems, plays, and activity puzzles have appeared in children's magazines. Dee taught at the elementary level in several states and was also a gifted-program aide. Dee lives with her husband and two daughters in San Diego.
About the Illustrator:
Bali Engel is an illustrator and director at Bat Collective, a studio she co-founded with her husband. She lives in London.
Price

: $16.95 / $22.95 CAN
Format

: Hardcover Picture Book
Pages

: 40 pages, all in color
Category

: Juvenile / Picture Books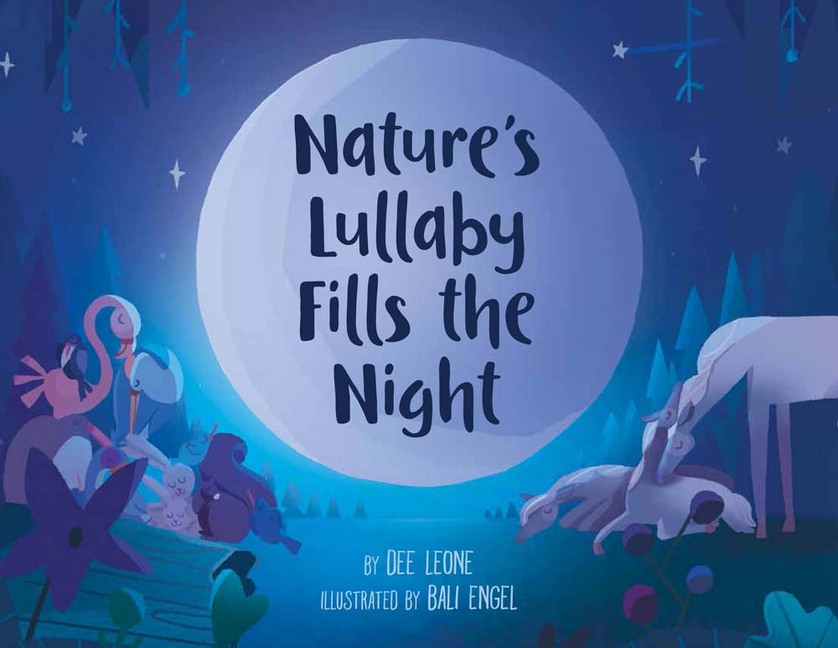 Thanks to the publisher, Sterling Publishing, one lucky Inspired by Savannah reader will win a copy of this new children's review to share with that special child in your life. To enter, please complete the entries on the Rafflecopter form below. Good luck!
Disclosure: I was sent a review copy from the publisher in exchange for an honest review. All views shared are mine and mine alone.