Disclosure: I was sent samples from the vendor in exchange for an honest review. All views shared are mine and mine alone.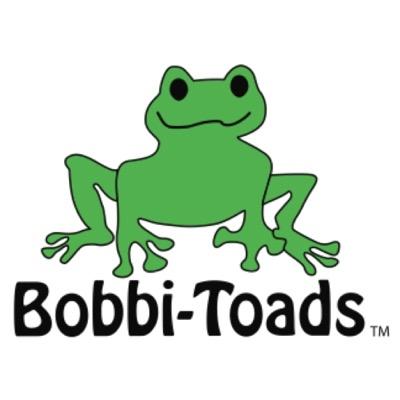 Both of my girls are all about style and wearing fun fashionable clothes and accessories, right down to their shoes. My youngest, Bella, is a diva and likes anything girly girl, while my oldest, Savannah, is the tom-boy. Even though she is more in the casual styles, she knows how to accessorize with fun colored headbands, cute pattern socks, and shoes are her favorite thing to collect and wear. Picture those celebrities who have walk in closets and a whole wall dedicated to their heels or shoes? This is my daughter, Savannah. She has two closets. One has her clothes in it, and the other, which used to be a walk in closet we stored toys and seasonal clothes in, was turned into her shoe closet. She has racks of shoes for all reasons. From flip flops to step ins to boots and even a collection of slippers, Savannah has a pair of shoes for each outfit and occasion. And, whenever we got shopping, she is the first one to make her way to the shoe section to check out the new arrivals, in hopes to add another pair to her growing collection. I used to love shoes growing up, but never had a collection like my girls. And, I also never had a cool sneakers like the Bobbi-Toads they were sent last month to help me review.
What are Bobbi-Toads you ask, and how they are they different from all the other shoes my girls have? Here is a little background on the father/daughter duo behind Bobbi-Toads, and how these sneakers are unique and stand out especially to kids who LOVE shoes like my two girls...
A little more about Bobbi-Toads:
First, let me start by saying that Bobbie-Toads are the first-ever paintable toed and light up toed sneakers on the market! Yes, you read that right, you can use your favorite nail polish or a bottle of Bobbi-Toad nail polish to dress up your paintable toed Bobbi-Toad sneakers.
These are the light up toed shoes which you can dress up with Bobbi-Stickers (additional purchase)
And, these are the paintable toe shoes you can use Bobbi-Toad nail polish or your own nail polish to add fun burst of color on the "toes" of these sneakers.
Note: There are two different styles available from Bobbi-Toads -- ones that light up around the toes (they look like they flashing toe nails) and a paintable toed sneaker without lights, which you can add color to simply by painting on your favorite nail polish color (and changing the color up whenever you want or to match an outfit). You can't paint the Bobbi-Toed sneakers that light-up, and you wouldn't want to because with every step your child takes, the toes portion of the shoes light up like a rainbow effect, which is so cool to see. :-)
Bobbi-Toads sneakers are fun and creative, allowing kids to paint and create keeping them occupied and off their phones - we love that! :)
Bobbi-Toads are Eco and animal friendly!

Bobbi-Toads were patented, created and are designed by a Father-Daughter team, Bob & Jacquelynn Stanley - it's all in the family.

Starting at less than $50 a pair, they fit every parent's

holiday

shopping budget too!

Bobbi-Toads also donates a portion of proceeds to charitable organizations including Our Lady of the Angels, an inner-city mission in the Stanley's hometown of Chicago.
Also new for this

holiday

season are boy styles and Bobbi-Dobbiez, which make perfect stocking stuffers. These furry pals accessorize backpacks, shoes, watches or serve as fun hair ties at only $4.99 each so kids can collect them all!
Like I said, my girls were each sent a pair of Bobbi-Toads sneakers to try out and share their thoughts on. After showing the girls the different styles available, Savannah chose the Staci light up toed shoes in Lavender, which comes with a cute owl design, while Bella, like I knew she would, went for the Rhonda Kaze paintable toed shoe in pink/lime.
Savannah's New Bobbi-Toads
I knew Bella would want a flashy color and the lime really stands out, especially next to the pink. And, because Bella is the diva and loves to put on makeup and paint her nails, she was all about the paintable toed shoes. Both of my girls after seeing and learning all about the Bobbi-Toads sneakers, thought they were the coolest thing and couldn't wait for their sneakers to arrive to try them out.
Their Bobbi-Toads arrived a few days before Thanksgiving and ever since then, these have been my girls' go to shoes when it is time to put on their shoes for the day and head out. Both my girls love the special features of these one-of-a-kind sneakers and love showing them off to friends and family who haven't seen them yet. Bella is quick to talk about how she can paint the toes of her shoes and use a nail polish remover to remove the paint and paint them again based on her mood or outfit. I have found with the washable kid's nail polishes including the ones you can buy from Bobbi-Toads, that you can remove the nail polish by simply using a baby wipe.
Even though Savannah's light up sneakers can't be painted with nail polish, she can still dress them up with fun Bobbi-stickers -- think stickers you press on your nail, but these stickers are for your sneakers.
Savannah was sent a set of fun Bobbi-stickers which she put on the "toes" of her sneakers.
Even when she wasn't walking and making her sneakers light up, she was still able to rock a fashionable pair of shoes that had flashy "toes."
Here are some of the other fun Bobbi-Toads styles available now for purchase....
Aren't these just the cutest sneakers you have ever seen? Yes, my girls have a lot of shoes and sneakers, but none that match the style and playfulness as this unique sneaker line for kids. I was happy to see that they added a boys lines recently, as I knew boys would be jealous and would want their own pair of Bobbi-Toads, once they saw their sisters or friends at school rocking their Bobbi-Toads.
So, with the holidays fast approaching, why not consider ordering a pair of Bobbi-Toads to surprise your children with? Yes, they may have a lot of shoes, but once you see these sneakers up close, you will see why they are a must have for kids who love stylish kicks, like my two girls do.
Bobbi-Toads are going to be taking the sneaker industry by storm, and kids everywhere will be asking their parents for their own pair of light up toed sneakers, or paintable sneakers they can add their own design style to. So, don't be kicking yourself that you didn't jump at the opportunity to buy a pair of Bobbi-Toads for your kids, while many of their great styles are still in stock. I was just looking yesterday, as I wanted to get a pair of sneakers for my nephew and was happy to see many Bobbi-Toads styles (for both boys and girls) selling out.
What are you waiting for? Head on over to https://www.bobbitoads.com/ and place your order. Then, watch as your kids' faces light up when they unwrap these super-cool sneakers, that will be an instant hit with them and the envy of all their friends. :-)
-- GET 20% OFF and FREE SHIPPING NOW! --
Be sure to use promo code
SAVANNAH20
at checkout to save 20% off your order (includes anything in the store) PLUS FREE SHIPPING. Don't delay, as this promo code set up exclusively for Inspired by Savannah readers (and their friends and family) is only valid for a limited time!
Stay up-to-date on all things related to Bobbi-Toads including special offers and promotions, new product additions, news and more by following their social media channels below:
Disclosure: I was sent samples from the vendor in exchange for an honest review. All views shared are mine and mine alone.