Disclosure: I was sent a review copy from the publisher in exchange for an honest review. All views shared are mine and mine alone.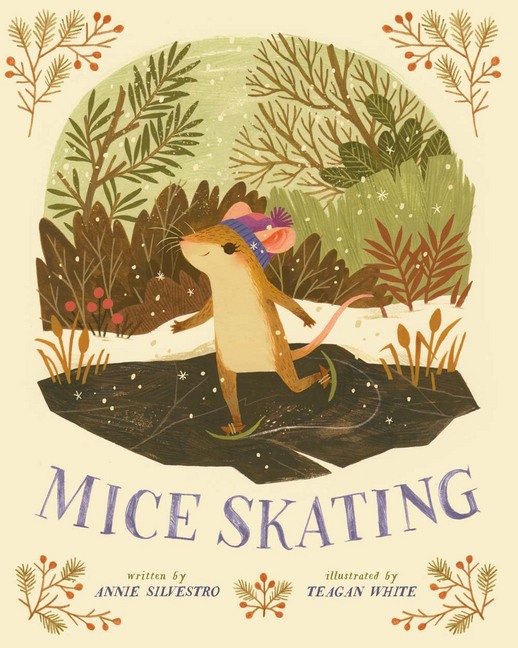 Here is another wonderful holiday book from the folks at Sterling Publishing worth checking out. We thoroughly enjoyed this heartwarming tale about a mouse just wants to get her other mice friends excited about skating, but they aren't having it. You and your family will laugh and smile as you read through this cute children's story about a mouse who can ice skate.
Not only do you get a great holiday story, but the illustrator does an amazing job at making the illustrations jump off the page and bring the story to life. My girls and I found ourselves lingering on each page a little longer before flipping the page, just because the detail and whimsical feel of the illustrations made you want to stop and admire them. And, this continued through the whole length of this 32-page book. The story is written for kids of all ages including little ones to be able to sit, enjoy and understand it. It left my girls wanting to see a real mouse skate like Lucy. :-)
Here is more about this new release, followed by yet another giveaway where you could win a copy of this book for to you to share with your family.
About this book:
"MICE SKATING

written by

Annie Silvestro

and illustrated by

Teagan White

, is a funny, warmhearted love song to winter—and to one brave, bold, and generous mouse. For most field mice, winter means burrowing down and snuggling in. But not for Lucy – she loves snow crunching under her paws and wearing a fluffy wool hat. Most of all, Lucy loves to skate, and she's just aching to show off her new skill with her friends. After all, a winter wonderland is twice as nice when you have friends to enjoy it with.
Unfortunately for Lucy, the other mice just don't understand her—and after a disastrous indoor snowball fight, it looks as if they never will. Can Lucy find a way to make the other mice come out and "mice skate" too? This charming picture book will have kids bundling up for some cold-weather fun of their own!"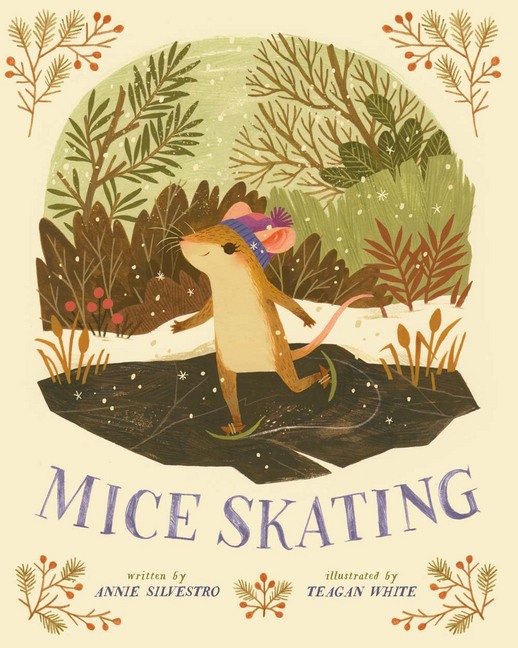 Thanks to the kind folks at Sterling Publishing, one lucky reader will win a copy of this book. To enter, please complete the entries on the Rafflecopter form below.
a Rafflecopter giveaway
Annie Silvestro is the author of Bunny's Book Club (Doubleday), which Kirkus called "a sweet salute to reading." When not writing, Annie works as a consultant in her family's finance business and serves on the board for Seas It, a cancer charity that promotes recovery through recreation. She is passionate about children's literature and is currently a Volunteer Coordinator for the New Jersey chapter of the Society of Children's Book Writers and Illustrators. She resides in Rumson, NJ, with her husband and two boys, who also love to read, and a cat who does not. Learn more about her at anniesilvestro.com.


Teagan White is a freelance illustrator specializing in intricate drawings of flora and fauna, playful watercolors of animal characters, and illustrated typography. Her clients have included Target, Papyrus, American Greetings, Penguin Random House, Simon & Schuster, Disney Hyperion, Nike, Honda, Ford, Wired Magazine, and the Washington Post, with projects ranging from advertising and editorial to children's books, greeting cards, and textiles. Originally from Chicago, Teagan now lives and works in MN, where she received a BFA in illustration from the Minneapolis College of Art & Design in 2012. Learn more about her at teaganwhite.com.
Disclosure: I was sent a review copy from the publisher in exchange for an honest review. All views shared are mine and mine alone.