Disclosure: I was sent samples from the vendor in order to write up an honest review. All views shared are mine and mine alone.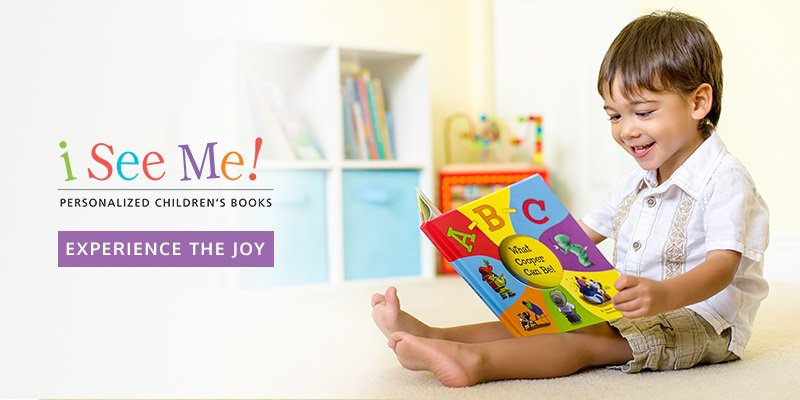 I created my first I See Me! Book when I was expecting Savannah. And, since then I have a made a point to personalize books from I See Me! For the girls for their birthdays and holidays like Christmas and Easter. They love receiving personalized books as they love hearing and seeing their names throughout the pages of a book when we snuggle up at bedtime to enjoy a few good books. Usually I buy a book for each of my girls, but this time I was excited to see that the folks at I See Me! Had a book with both my girls in mind.
Last week I created "Savannah & Arabella Go Together Like…" and within a week I had the book on my doorstep. Like other personalized books from I See Me! I added special touches to make the book unique for my girls…from adding their names, a special message from my husband and I to the girls, and even a few photos of the girls. I was also able to choose the skin tone and hair color of the girls. This is the first time I have created a book that I was able to do this. With my girls being part Latina, they have their Daddy's darker complexion. Oftentimes when we are reading a story they point out that the characters are all light skinned like me, and wondered why they didn't have characters with their darker skin tone. So, when I shared this personalized book with the girls the other day, they were happy to see the two little girls on the front cover with a darker skin tone…even if it was a little darker than theirs.
My girls really got into this book. I read it on the couch before bedtime and had them sit on either side of me. As I read through the pages, they pointed out their names and things about their characters. Then we got to the pages where siblings fight. I had to laugh as the girls were both quick to chime in that fighting is never good…even though that is what they seem to be doing more of lately. They fight about their toys, what to watch on television, who gets to listen to what song on the radio, etc. But, when I read about the girls fighting, they had to interject. Go figure! :-)
When I reached the last page, I was brought to tears, as my girls hopped up from the couch and gave each other a big hug. My youngest said, "Sisters Forever" before they both in unison said "I Love You." Oh, how I wish I could have bottled up that moment to keep…or least show them the next time they start fighting. J We have only had this book about a week now, but the girls can't get enough of it. It is front and center on our coffee table and I am asked at least once a day to read it to them together or one on one. The girls love pointing out their favorite illustrations and parts of the story. Savannah especially liked how she was paired with the cat as a pet as she so desperately wants a cat of her own, but Bella, I and my mother are allergic, so she can't have. I as a parent, really love this wonderfully written story about siblings and how they go together like…There really is a strong bond between many siblings and this book captures those special moments perfectly. This book would make for a great "together" gift to give at Easter, or simply to create and share at bedtime, to remind siblings just how special and important they are to each other.
To learn more about this cute book perfect for siblings, or other books you can create for Easter, an upcoming birthday gift or even end of school year (yes, June is right around the corner), head on over to I See Me! And check out their wonderful selection of books and gifts you can personalize for that special child in your life. These personalized gifts are ones your children will treasure for years to come.
Buy now and Save with the Easter Extravaganza Sale!
Act fast as this offer ends on April 2nd!
Save 20% off $50 and under ~ Code: SAVE20

Save 25% OFF $51 -$120 ~ Code: SAVE25

Save 30% OFF $121 or more ~ Code: SAVE30
Stay up-to-date on all things related to I See Me! including new book additions, special offers, giveaways and more by following their social media channels below...
Disclosure: I was sent samples from the vendor in order to write up an honest review. All views shared are mine and mine alone.