Disclosure: I was sent samples and promotional product from the vendor in order to write up an honest review. All views shared are mine and mine alone.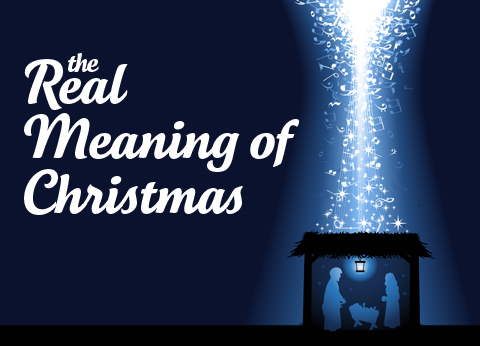 I can't believe Christmas is almost year. It seems like December just flew by. Maybe because we were sick the better part of November and December, I was just looking for the year to end, that the holidays seemed to sneak up on me. But, as Christmas draws near, I can't help but stop think reflect on the year and about what Christmas truly means to me.
What does Christmas mean to you? Ever since being diagnosed with cancer back in 2007 on Christmas Eve with stage 2 nasopharyngeal carcinoma, Christmas time for me comes with mixed emotions. I can't help but remember the call I received from my doctor telling me the news, and how that year we didn't celebrate the holidays. Instead, my parents rushed to be with me, and we started researching and finding out what the next steps would be to fight this rare form of cancer. We tried to do the whole presents and dinner thing, but our minds were elsewhere, as to be expected.
It wasn't until after treatment was over and I was given the "no cancer present" in post-treatment scans, that I could start breathing a little easier and look forward to one of my favorite holidays. Like many people, I drifted away from the church during my early twenties, and found myself returning to the church during my cancer journey. It is funny how a cancer diagnosis or life threatening disease brings clarity in regards to your faith. At first I found myself questioning God and why I was given this diagnosis. But, I knew I couldn't dwell on the "why's" and only put my faith in God and know that this was all part of his master plan for me. I put my faith in him and by the end of 2008 I was celebrating the birth of Jesus with family and friends by my side, while also celebrating my "cancer free" news.
The years following my cancer diagnosis have only gotten better. I am now 8 years in remission and have two beautiful and healthy daughters, who are my world. And, as we get ready to celebrate Christmas, I can't help but find myself thinking about the real meaning of the holidays, as we can seem to get lost in the craziness of shopping and the hoopla that people put on the holiday. Even though my girls are too young to really understand the real meaning of the holiday, I know that they will understand the real meaning when they get a little bit older, and can truly celebrate the birth of Jesus, as we also give thanks to God for helping guide me through my cancer journey and giving me my two girls, which doctors said wouldn't have been possible.
This season is a perfect time to gather the family and enjoy a wholesome movie that also has positive faith based messages. If you are looking for a way to share the true meaning of the season with your family, why not consider checking out these two new DVD releases -- Hillsong: Let Hope Rise and Greater, both which arrive on DVD tomorrow, Tuesday, Dec. 20th.
Here is more about these two amazing movies, that do a wonderful job in showing you how God enables us all to do extraordinary things in our life.
HILLSONG – LET HOPE RISE
was a phenomenon when it came out in theaters this past September and we'd love to continue the worship experience with everyone this holiday season.
"This critically acclaimed movie chronicles the spectacular and miraculous rise to prominence of the Australia-based worship band, Hillsong UNITED, and features powerful performances of their most iconic and beloved hit songs such as "Oceans" "Mighty To Save" and "Hosanna." The New York Times called HILLSONG LET HOPE RISE a "slick, stirring concert film.
In addition to the movie, bonus material includes four never-before-seen live songs including "The Stand," as well as a behind-the-scenes look at the church that started the Hillsong movement. Check out this exclusive clip of the bands performance of "The Stand." HILLSONG-LET HOPE RISE is the perfect last-minute stocking stuffer gift for the Jesus lover on your Christmas list!"
A story of unwavering faith and musical inspiration, Hillsong: Let Hope Rise captures the on-stage energy and off-stage hearts of global church band sensation, Hillsong United.
The second is
GREATER
, a film about an unlikely young man who had all the odds stacked up against him when he tried out to play football at one of the most prestigious football programs in the country.
"GREATER follows the true story of Brandon Burlsworth who is perhaps the greatest walk-on in the history of college football. Brandon dreamed of playing for the Arkansas Razorbacks but was told he wasn't good enough to play Division I ball. Undeterred, Brandon took a risk and walked on in 1994. Written off by fellow teammates and coaches, Brandon displayed dogged determination in the face of staggering odds. The awkward kid who once was an embarrassment to his teammates and an annoyance to his coaches ended up becoming the most respected player in the history of the program, changing the lives of all he touched."
This time of year many people may struggle with their faith if they are faced with difficult situations in their life. But, movies like the two mentioned above are a great reminder about God's love for us all, and how when times get tough we need to remember to lean on on faith and persevere, and that God will help guide us through the dark times and bring us into the light of all that is wonderful...we just have to belief and have faith that God will lead the way.
--GIVEAWAY--
I am excited to offer one lucky Inspired by Savannah reader the chance to win both Hillsong: Let Hope Rise and Greater, both on DVD, to enjoy with their family. These two inspirational movies (Greater is based on a real person) would make for great family movie nights with your family, in which you can discuss how their faith and their belief in God helped them achieve amazing things in their life.
To enter my giveaway, please complete the entries on the Rafflecopter form below. Good luck!
a Rafflecopter giveaway
Disclosure: I was sent samples and promotional product from the vendor in order to write up an honest review. All views shared are mine and mine alone.