Disclosure: I was sent samples from the publisher in order to write up an honest review. All views shared are mine and mine alone.
Sorry, but I have to do this to you. Watch this video and let me know if you find yourself tapping your feet along to the beat. Or, if after you hear it, you can't get it out of your head. :-)
This is the theme song from Shimmer and Shine, of my girls and so many other childrens' favorite animated series which airs daily on Nickelodeon. And, each and every time this show comes on, my girls are quick to grab the remote and turn the volume up so that this theme song is blaring as they dance and move about the living singing this oh-so catchy theme song at the top of their lungs. I have found myself in the shower on a few occasions singing this song, as it is stuck in my head from earlier in the day. Do you ever find yourself singing a theme song from one of your child's favorite shows or cartoons? Argg, right!
So say my girls are big Shimmer and Shine fans is an understatement. They have watched this show since it first aired and continue to watch the new and repeat episodes daily. And, when we are out and about in the car, the girls are watching Shimmer and Shine on DVDs released by Nickelodeon, or bringing one of a handful Shimmer and Shine reading or coloring books to enjoy.
And, now that the holiday season is fast approaching...only 6 more weeks left until Christmas, my girls are getting into the holiday spirit with the help of two recent Shimmer and Shine holiday releases -- one is a coloring book with shiny stickers and another is a Golden Book story book that we have been enjoying at bedtime or during the day snuggled up under warm blankets on the couch. :-)
Here is more about these two new releases, if you weren't aware of them...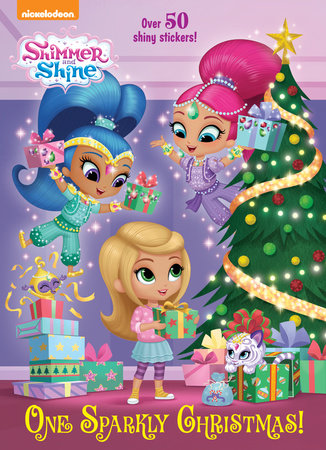 "Nickelodeon's twin genies, Shimmer and Shine, become Christmas elves for a day. Children ages 3 to 7 will love this festive coloring and activity book that features a sparkling glitter cover and over 50 shiny stickers."
Published by Golden Books
SEP 13, 2016
| 64 PAGES
| 7-7/8 X 10-7/8
| 3-7 YEARS
| ISBN 9780399552984
My Thoughts:
This is one coloring book I ended up having to quickly buy another copy of as the girls didn't want
If you were to visit our house right now you would see our fridge and the girls' bedroom walls
covered with their completed coloring sheets from this coloring book. They even made a few to
send
along to the grandparent so that they, too, could decorate their fridges with their Shimmer
Out of all the character coloring books they have recently be sent or we have purchased, this one
is a favorite of theirs and one they will pick up and color a few pages from each day. They love it,
and
I know your child will, too.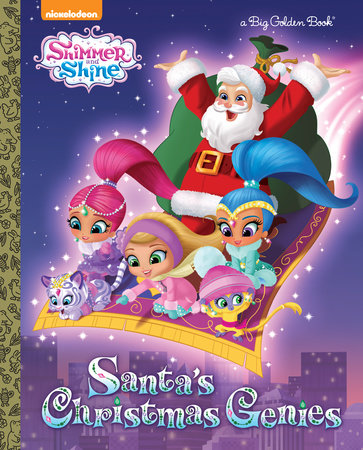 About this Book:
"Can Nickelodeon's Shimmer and Shine save Christmas after they accidentally make Santa disappear? Children ages 3 to 7 will love finding out in this hardcover Big Golden Book featuring full-color illustrations."
Sep 13, 2016
| 32 Pages
| 8-5/8 x 10-3/4
| 3-7 years
| ISBN 9780399551215
My Thoughts:
I grew up reading Golden Books with my mom and am so happy I can continue the tradition with
my
girls. This new holiday release featuring Shimmer and Shine is truly a treat. The illustrations
are
festive and really bring the story to life, and the story itself is cute. Just like in the show, Leah
makes
wishes that her two genies don't fully comprehend and they in turn grant those wishes,
thus making
for a predicament to say the least. In this story, Santa is transported to an island
where it is warmer
and it up to Shimmer and Shine to help rescue Santa so that he can deliver
the toys to all the boys
and girls on Christmas Eve.
When we first read this book, my youngest, Bella, was on the edge of her seat on the couch. She
was so hoping for a happy ending as she didn't want to see the kids go without Christmas. And,
when she heard Shimmer and Shine talk about never getting a visit from Santa, she got sad. But, like
the show, the two genies work together and correct the wishes they made to make things right.
This is one holiday story you will want to share with that special Shimmer and Shine fan in your
life.
It will have you both smiling not only at the story, but the illustrations. :-)
----
There are over a dozen Shimmer and Shine reading and coloring books available from Penguin
Random
House. Click here to learn more about them, as you prepare your holiday shopping list
for that special Shimmer and Shine fan in your life. These are just some of the books you can
pick up to
wrap and put under the tree...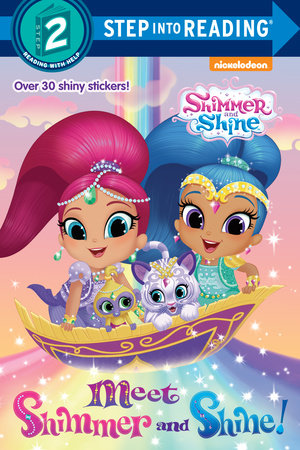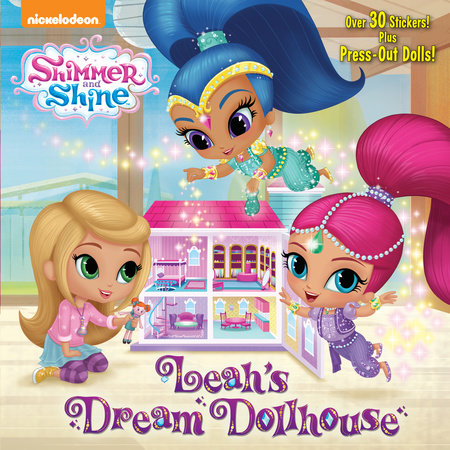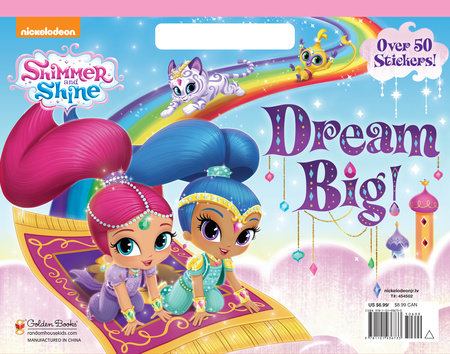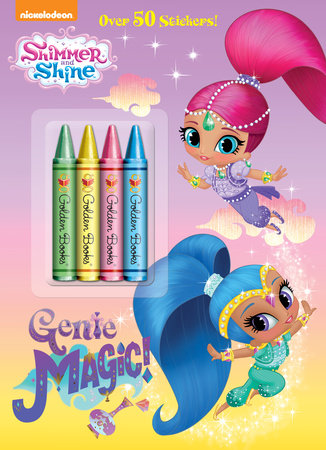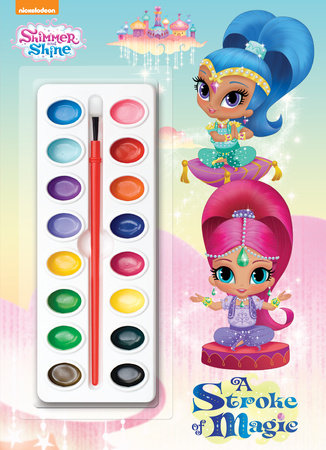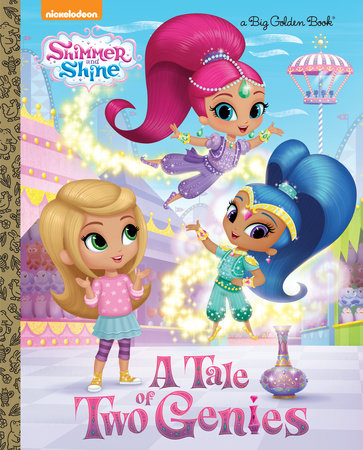 And, if the above books weren't enough for your Shimmer and Shine fan, there are more books to be released later in Dec. and in 2017. :-) My girls will be excited when they visit our local bookstore and see new Shimmer and Shine books this holiday season and next year. And, will definitely want to pick them up to add to their Shimmer and Shine book collection. :-)
Keep an eye out for this new release, which hits store shelves on
Dec 27, 2016. Or, why not
just pre-order it now
and have it arrive at your doorstep when it releases, so that you can surprise
that special Shimmer and Shine fan in your life.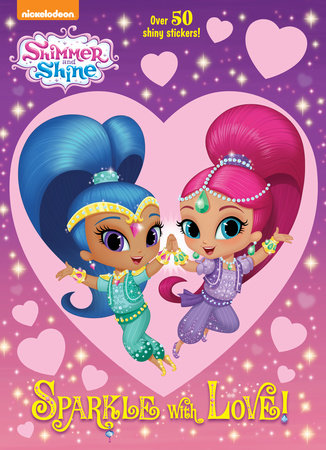 "Nickelodeon's Shimmer and Shine make sure that Leah's Friendship Day party is the best in the school. Boys and girls ages 3 to 7 will thrill to this super-silly coloring and activity book, which features a sparkling cover and over 50 shiny stickers."
Disclosure: I was sent samples from the publisher in order to write up an honest review. All views shared are mine and mine alone.