In Theaters October 28th...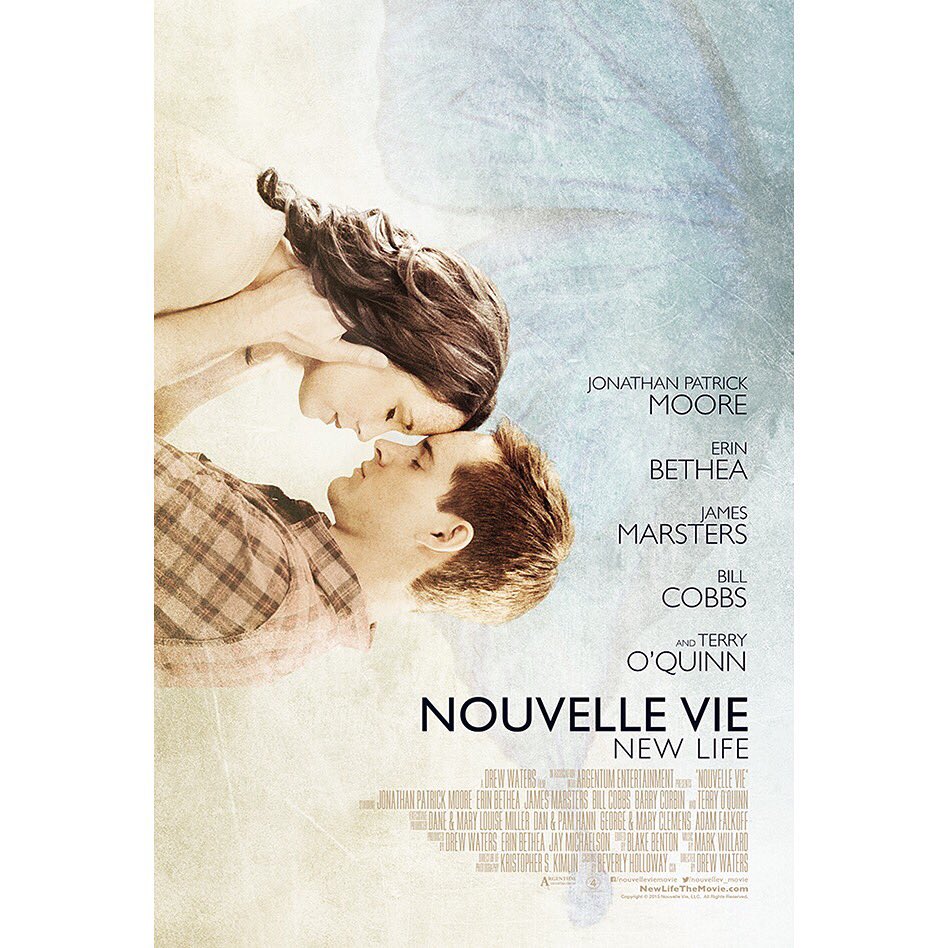 Does a movie trailer ever make you tear up? Well I did yesterday when I watched the trailer for the upcoming film, New Life. Here, check out the trailer for yourself and see why I am so excited to see this movie when it arrives in theaters on October 28th.
And, here is more about the film..
"

NEW LIFE (Nouvelle Vie)

is a film about hope. Benjamin Morton's life changed forever the day he met the little girl next door. Ava was and always would be the girl of his dreams. From the innocence of a childhood friendship, through adolescent attraction, their love strengthens and grows. When life takes a turn neither of them expected, their entire future is called into question.
NEW LIFE

explores the ups and downs of life and love, showing us that in good times and bad, life can be approached with hope and the opportunity for something new."
If you are a fan of movies like
Sleepless
,
The Notebook
,
The Fault in Our Stars
, then NEW LIFE is your next love story. This new movie comes from Drew Waters, who is better known for his roles in
Friday Night Lights
or
The Ultimate Life
. He's back now, writing, directing, producing by way of Argentum Entertainment, debuting their first feature film
NEW LIFE
, out in theaters on October 28th.
Drew is a Christian in Hollywood and determined to produce content that is both wholesome
and
entertaining.
I am so looking forward to this movie and many more to come from Drew and the folks at Argentum Entertainment. It is hard to find a movie like this that touches your heart and has wholesome values, but thanks to Drew, he is bringing this type of movie back to the big screen in a big way with NEW LIFE.
So, be sure to mark your calendar for the October 28th release. Can't wait to hear what you think of it! :-)