Disclosure: I will be provided with samples from the vendor in exchange for sharing of my
'Pal'entines Day
through my social media channels. All views shared are mine and mine alone.
Happy 'Pal'entines Day!!!
Valentine's Day is not just for couples. Just the other day I helped out at Savannah's preschool and watched as the three and four year olds passed out their Valentine's Day cards to their fellow classmates, and gave each hugs and/or high fives. The teachers had the kids sit around in a circle as they talked about Valentine's Day and how this is a day to stop and be reminded about all the wonderful relationship we have, with family and friends. They emphasized the word "pals" as they talked about the relationships that the students had. And, with a class size of 21 kids, they sure do have a lot of pals to enjoy spending time with. :-)
Each night after dinner, we'll all sit around the dining room table and talk about the day's happenings, sharing what we did, as well as talk about upcoming events or activities. Savannah and Bella were so excited to share with their Daddy about the Valentine's Day party at Savannah's school, as well as show all 21 cards they had received in their handmade Valentine's Day mailboxes. Savannah shared with us what Valentine's Day means to her, and how she loved being able to spend time with her friends, enjoying sweet treats and thanking them all for being great pals.
It is always nice to be able to see young children learn about holidays or new things, and how, with their innocence they find beauty and amazement in little things. I found myself taking time out that night to think about Valentine's Day and see how the meaning has changed over the years. Back in middle and high school if you didn't have a boyfriend or girlfriend, Valentine's Day was just another day. This was the came also in college. But, when you did finally have someone special to celebrate this day with, you would think long and hard about the perfect gift for them, finding the perfect restaurant to dine at, or even plan a romantic weekend getaway. This tradition usually continues during marriage until the kids arrive. Then, you find yourself trying to find a babysit to go for a romantic evening -- on Valentine's Day or any day really. If no babysitter is available, then you find yourselves celebrating this so-called romantic holiday with your kids. But, you know what -- I have to say I prefer this over the wining and dining, which in and of itself is stressful trying to find the perfect place, find something nice to wear that actually fits, and then rush to get there and back home in time to put the kids to bed. I would rather stay home and enjoy time as a family.
This year, we will be enjoying the day with the girls, as well as having a few friends and family (adults and children) over to enjoy an afternoon/evening of fun, games, food and great company. Why? Because Valentine's Day is about spending time with those you care about most -- and, what better way than board games, movies, dance offs and karaoke and some amazing food and oh yeah, dessert!!! I got the idea to invite family and friends to our usual low-key Valentine's Day thanks to the folks at Shari's Berries

.
Back in January they emailed me to see what I was doing for Valentine's Day. While I was still getting over the Christmas frenzy, I couldn't help but like the idea of acknowledging the beauty in the more 'platonic' side of the holiday. Instead of Valentine's Day, they had the great idea to host a "friends night" on or around Valentine's Day and call it 'Pal'entines Day. Catchy, huh? I like the name, too! :-) And, Savannah does, too, after hearing her teachers talk about "pals" and celebrating these friendships for the holiday.
So, when I heard the idea of
'Pal'entines Day, the wheels in my head began to spin and I started to make a list of people that hold a special place in my heart, and that I could invite over for a fun
'Pal'entines Day gathering. All of the people I came up with where like my husband and I, with kids and rarely go out -- so this would be a perfect "date night" with the kids and their extended family -- as you know you don't have to be blood related to be family. I learned this back when I was diagnosed with cancer in 2008, and have strengthened bonds with close friends as a result, and consider them family even more now.
What does one do for
'Pal'entines Day? Well, that is up to you. Don't think of the day as all lovey dovey. Instead, think of things that you can do with a few friends and family - the gather doesn't have to be huge. Games and watching movies are always a hit. How about having everyone create a dish and serving a potluck dinner. This saves the hostess time in having to prep a whole meal, so that she can spend time with the guests, and everyone gets to try new dishes, and maybe even find a new favorite dish. And, don't forget the dessert table. You can't celebrate
'Pal'entines Day without sweet treats, that include chocolate, chocolate and more chocolate. Sorry, that is the chocoholic in me getting excited for our upcoming
'Pal'entines Day party on Valentine's Day, as I will be sharing a sampling of goodies from Shari's Berries with my guests. :-)
Just look at the fun
'Pal'entines Day offering I will be filling our dessert table with...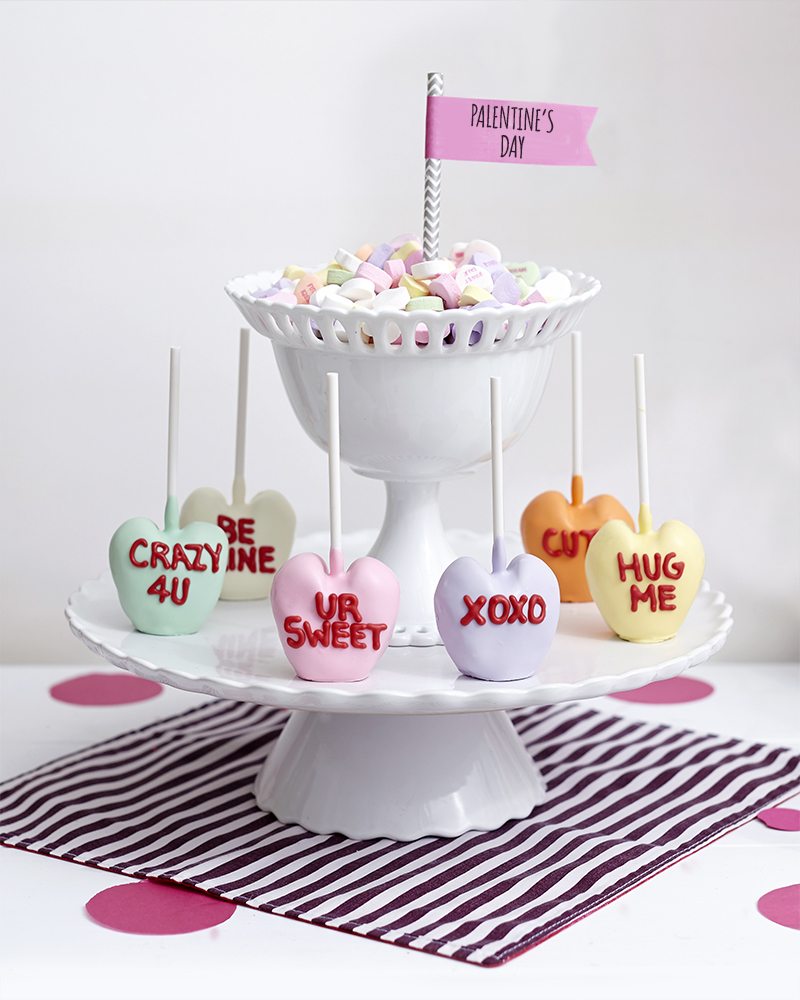 Conversation Heart Brownie Pops - Yum!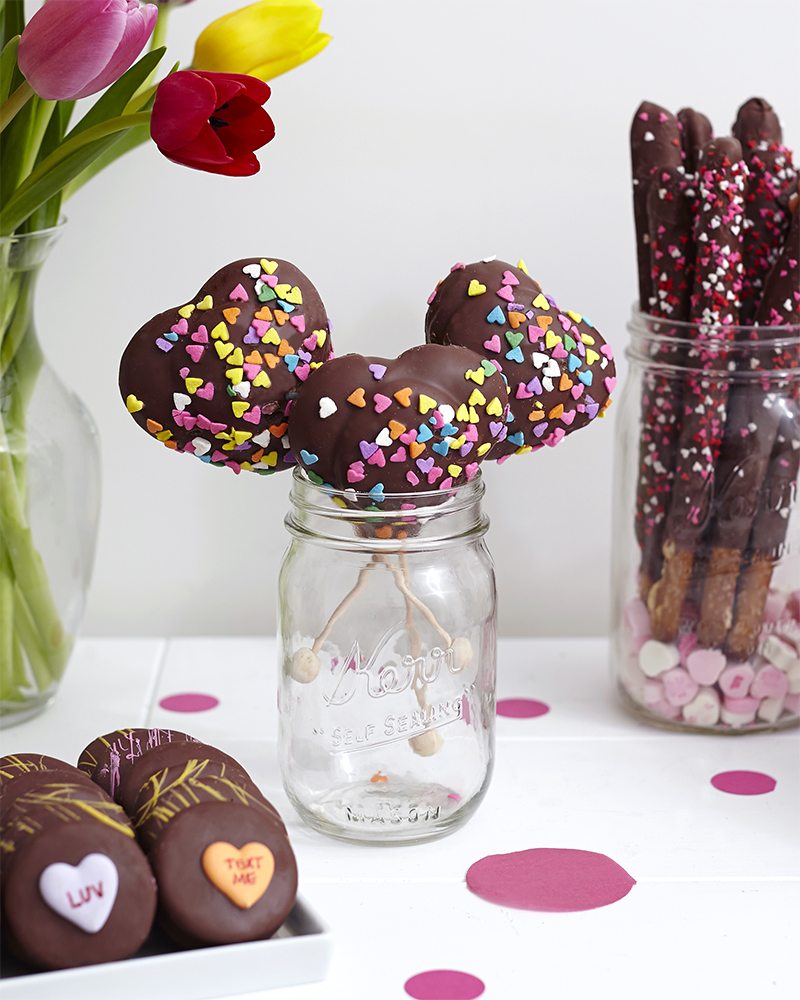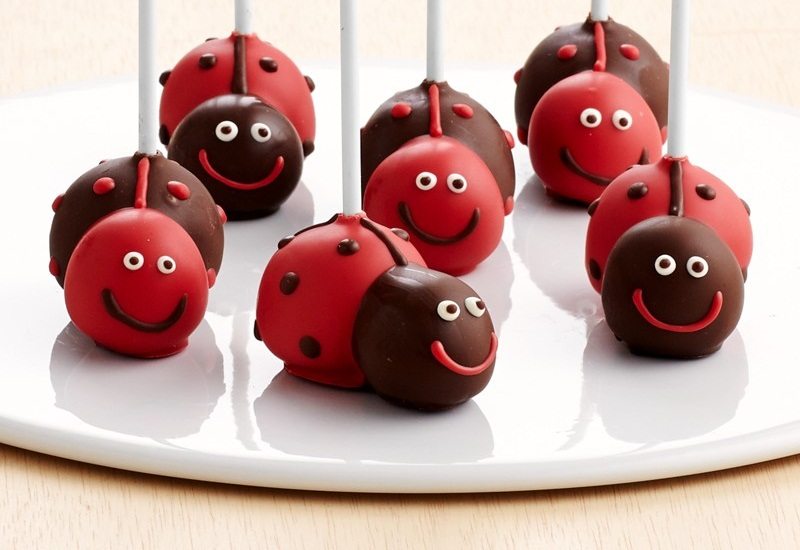 The kids are going to love these --

Valentine's Love Bug Brownie Pops
Gourmet dipped strawberries
Kids and Adults Will Love These Cute Hand-Decorated Valentine's Cookies
I am sorry, is your mouth watering? Mine is, too! And, to think these delectable treats are in my refrigerator right now. How could Shari's Berries do this to me -- challenge my will power to look but not touch, each and every time I open the refrigerator door. You don't know how badly I want to have an Ombre cherry. But, I am strong willed -- or at least that is what I keep telling myself -- and, I vow to not touch a morsel until everyone is gathered at our upcoming
'Pal'entines Day party.
While it is too late to order from Shari's Berries to receive an order in time for Valentine's Day, it doesn't mean you still can't get creative and choose another day in February or even March to throw a
'Pal'entines Day for your friends and family. Once you start describing this new spin on the holiday, usually associated with love and couples, you will be amazed at how many people will want to come to your party, or host a
'Pal'entines Day party of their own.
Keep an eye out on February 14th as I will be sharing photos of the goodies I was sent from Shari's Berries, as well as photos I capture during our
'Pal'entines Day party, through my social media channels. And, if you decide to host a
'Pal'entines Day party or a small "friends night" gathering, make sure you tag me, as I would love to see what fun activities you did. :-)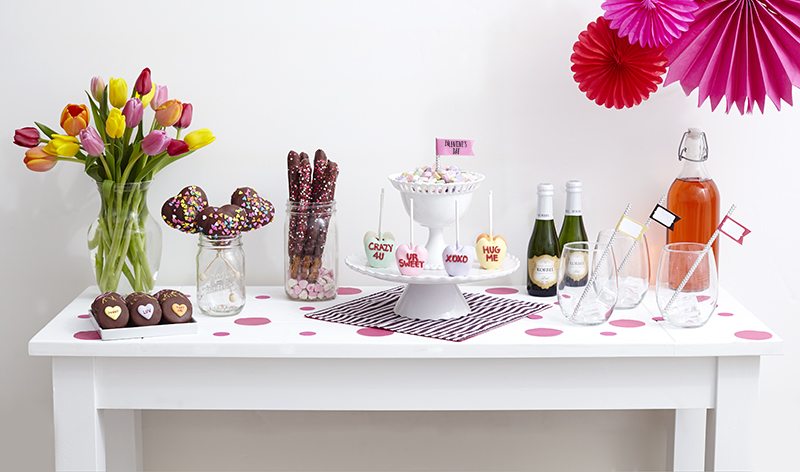 So, instead of wishing you a happy Valentine's Day, I will end this post by instead wishing you a Happy
'Pal'entines Day! And, thank you from the bottom of my heart for your continued support of my blog. It means a lot! :-)
In addition to following my social media channels to see my

'Pal'entines Day party, make a point to check out Shari's Berries blog and Facebook page, as they will be sharing pictures and stories from other bloggers and friends who will also be enjoying friends and families with a

'Pal'entines Day celebration of their own.
Disclosure: I will be provided with samples from the vendor in exchange for sharing of my
'Pal'entines Day
through my social media channels. All views shared are mine and mine alone.