Disclosure: I was sent a sample from the vendor in order to write up an honest review. All views shared are mine and mine alone.
First, I am excited to announce that I am a ubistars official blogger and will be sharing reviews of Ubisoft video games on my blog, as well as sharing about upcoming game releases, Ubisoft news and more. With my holiday gift guide in full swing, I have been busy reviewing (AKA playing and having fun) two recent Ubisoft games -- MONOPOLY Plus (released 10/28) and Just Dance 2015 (released 10/15).
Stay tuned as I will be sharing my review of Just Dance 2015 shortly. But, first up is MONOPOLY Plus, which I was sent download code for our XBox 360 on Friday and have been hooked since.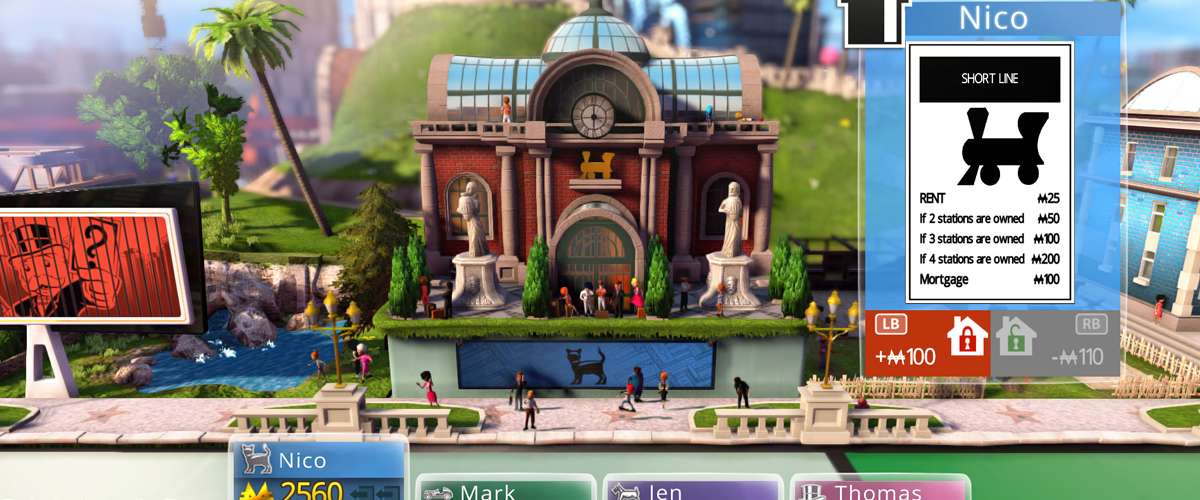 Are you a fan of MONOPOLY the board game? If you follow my blog, then you know that my family loves to play board games and have game nights, especially when family and friends come to visit around the holidays. Games that challenge you intelligence or let you form teams are always fun to play, and get everyone around the table excited. Well, now when Thanksgiving rolls around and I have a house full of people game night will be in our family, as we huddle around the television to play

MONOPOLY

Plus.
About the Game:
MONOPOLY

Plus brings the world's favorite family gaming brand to a new level with the original 2D

MONOPOLY

board as well as a colorful and lively animated 3D version that evolves as you progress in the game.
MONOPOLY

Plus lets players choose their favorite 'House Rules' to customize gameplay. Up to six players will be able to enjoy

MONOPOLY

Plus online or offline.

Platforms:
Xbox One, PS4, Xbox 360, PS3
Release Date:
October 28
Like I said we have only had this game since Friday, but my husband and I have been having a blast playing together. The 3D version of this popular board game really adds a fun feel to the game and makes you want to play over and over again. I especially love the ability to choose your favorite "House Rules" for each game play.
There are 6 "house rules" game plays to choose from. And, if you are not a fan of long drawn out games, like MONOPOLY can get sometimes, then you can choose the Speed Die option for a faster game play.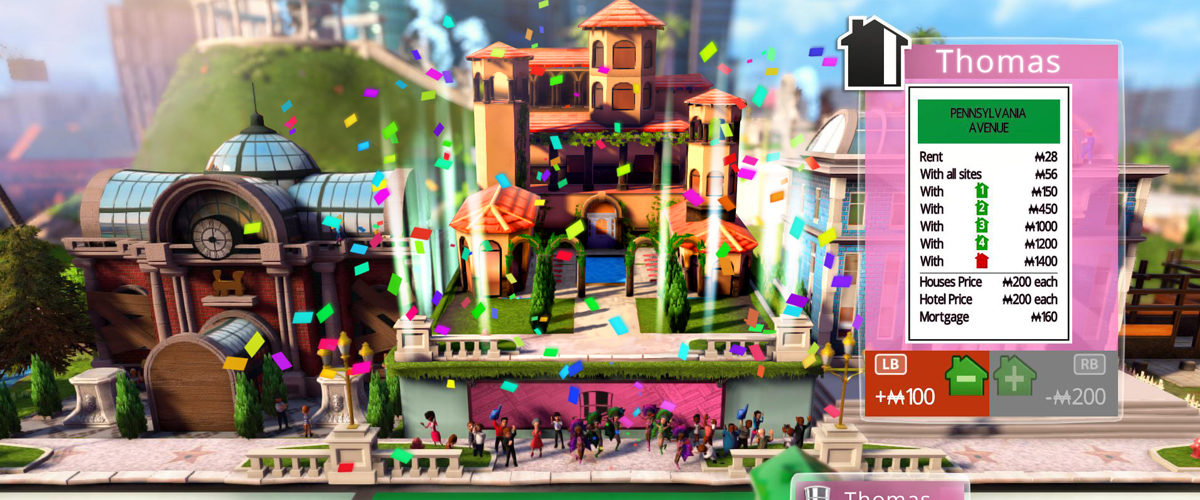 I have always been a fan of MONOPOLY as I loved to build my own empire -- and win. But, with this new 3D version of the classic board game, you really get into the game, as you see your empire and the 3D come to life right before your eyes. I love seeing the miniature world players create interact as you progress through the game.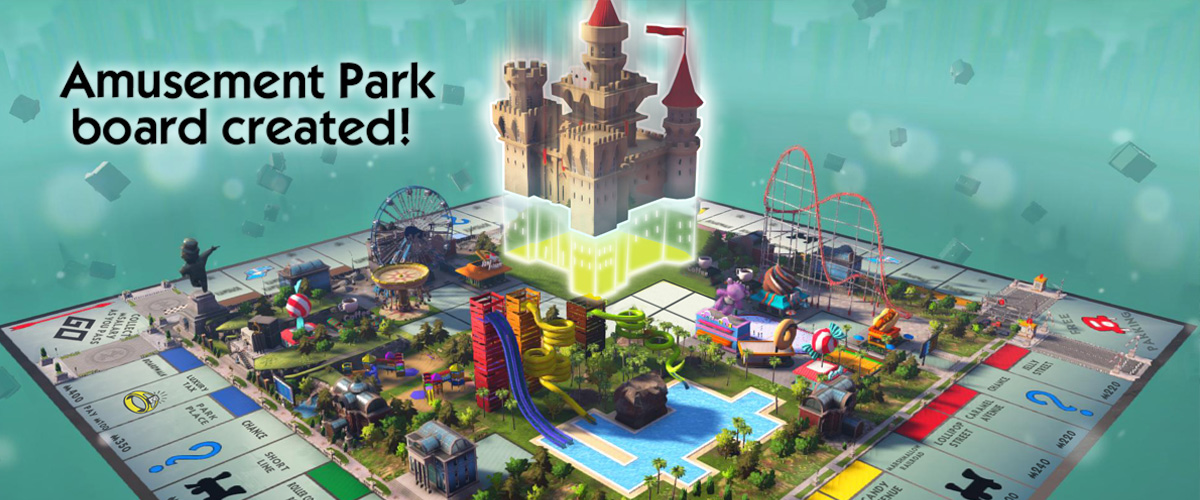 Because this game is available for XBox 360, you have the option of playing the game offline or challenging players from all over world through online play.
Want to capture of the empire you built, or brag to friends on your social media pages during game play? MONOPOLY Plus lets you take and display photos as you play the game -- a very neat feature!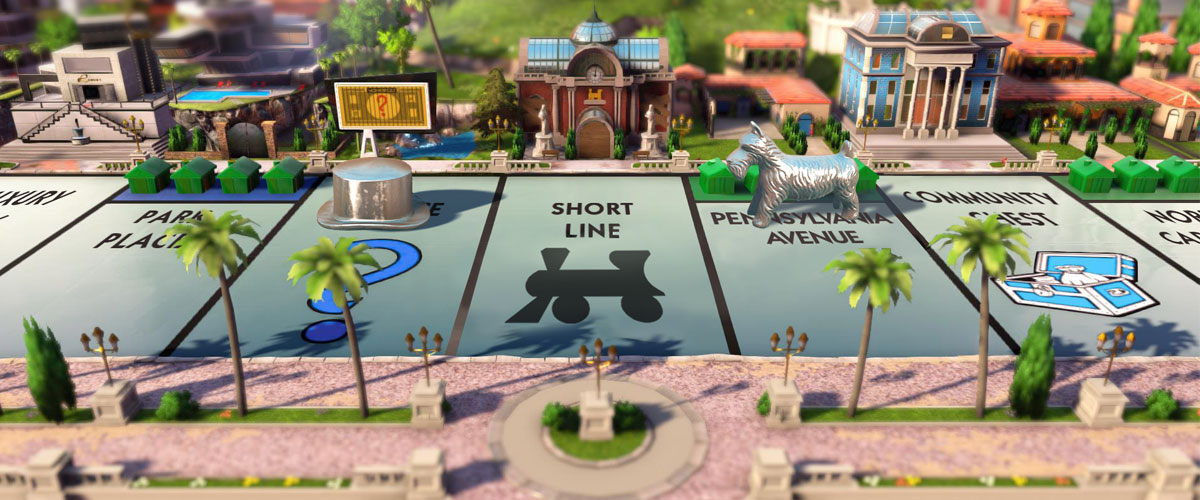 Overall, I have to say that I was impressed with the new MONOPOLY Plus game from Ubisoft, which is compatible with
Xbox One, PS4, Xbox 360, PS3
gaming consoles. I have played other MONOPOLY video games over the years, but have to say that this one really caught my attention and got me hooked. As soon as I am done blogging tonight, my husband and I are going to have another rematch. :-)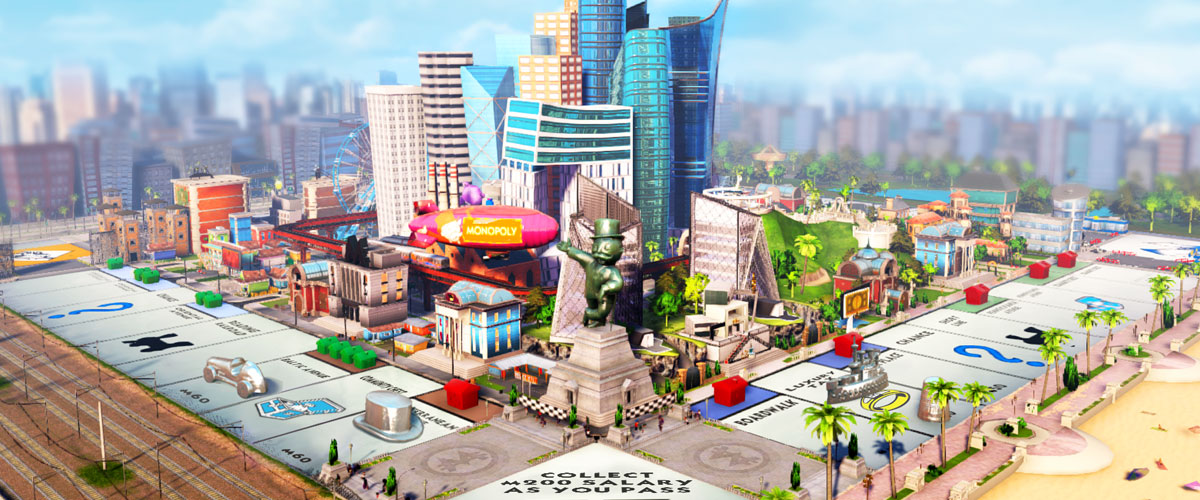 If your family loves playing board games or has game nights like my family, and you own one of the above compatible gaming consoles, why not consider picking up MONOPOLY Plus as a family gift, or surprise your kids with it in their stocking. Fans of MONOPOLY will love the 3D effects of this game and with the ability to play offline and online, you can play whenever you want -- even if the family is not up for a game. :-)
Stay up-to-date on new Ubisoft game releases, news and more by following their social media pages:
Disclosure: I was sent a sample from the vendor in order to write up an honest review. All views shared are mine and mine alone.