Disclosure: I participated in an Influencer Activation on behalf ofInfluence Central for Lions Gate. I received a book, products, and a promotional item to thank me for participating.
Now available at your local bookseller, as well as through online retailers...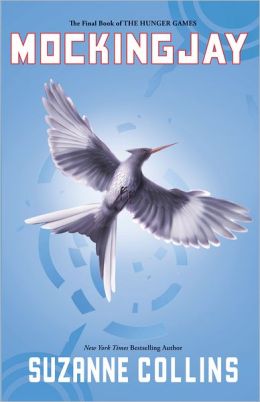 And, don't forget to mark your calendars for the movie release on November 21st!
Are you a part of a local book club either hosted by a friend or local library? Before welcoming the girls I used to do both, and would be able to pick up a book and read it in a sitting or now. Nowadays, I am lucky to find 10-15 minutes free to read. But, reading has always been a love of my own, and one I try to do, especially during the summer and winter months.
Do you have a certain genre of books you enjoy reading? I am usually drawn to inspirational books, autobiographies and memoirs, and books about health related topics. Oh, and I can't forget children's books, which I seem to be reading a lot more of now that I have kids of my own. :-) The one thing I liked about being a part of a book club was that I was introduced to book genres and authors I usually would not have read otherwise. But, these instances were the most rewarding as I found myself getting excited about reading and not wanting to put the books down. Science fiction, which has been popular in both movies and in books, was one book genre that chosen most often during our monthly book selection.
While I was not a big fan of the vampire books, I did enjoy the movies, and found myself buying and reading other book to movie titles, to see how they compared and differed during the transition to book to big screen. Some people don't like to be disappointed reading a book or watching a movie and trying to compare, but I like to see how the two stories are told, and how they are brought to life. In addition to the popular vampire books, my reading club at the local library began reading The Hunger Games books by Suzanne Collins. It took me awhile to get through the books and then watch the movies, as I had welcomed my girls when the blockbuster movies started releasing in theaters. Luckily, a friend of mine saved a copy of each of the books read, so that I could read them at my own pace and schedule. I found myself taking advantage of the quiet time when the girls were napping to pick up a book, and then once they went to bed, I would read a little bit more to unwind from the day. Nowadays, the girls no longer nap consistently and are either in preschool or going to or from dance, music or other extra curricula activities, so my "me time" is limited.
I was recently asked to host a book club and read the new The Hunger Games: Mockingjay – Part 1 book. Not only was I excited to read this book, as it was on my "to read" list, but I knew that I could use this as an excuse to free up a little more time for reading, in order to share a review and blog post. :-) Shh, don't tell my husband.
For the past couple of weeks I have gathered in my living room with my old library book club, who also stopped going due to family commitments pr schedule conflicts with meetups.
It was great to have everyone together again and doing what we all loved -- reading!
I don't know about you, but not only do I love to read and be immersed in a story, but I also love to share with family and friends who are reading the same book and get their opinions and interpretations on the book. You get so much more out of a book when you can discuss it with others.
Are you a fan of The Hunger Games movies and books? If you are, then you are probably already reading the new book, the third in The Hunger Games series, which my book club just finished over the weekend. Or, you have it on your nightstand just waiting for a few extra moments to pick up and read.
Now that I have read this third book in The Hunger Games series, I am counting down the days until the movie arrives in theaters, as are my book club friends, so that we can compare and contrast and just simply enjoy this soon to be blockbuster smash hit. Come on, who doesn't love Katniss and wish they were a little like her. It is hard to find a strong female protagonist character in a film nowadays. I think this is why so many women (not just teens) love The Hunger Games movies and books. I can't tell you how many times I have gone to the movies or watched a movie at home, and only found women playing helpless characters or assuming the role of a housewife in the film. Not really fun to watch, especially when you hope for a better portrayal of women on the big screen. It seems that slowly more movies are being written to include lead female characters into a stronger protagonist role, after seeing the response of women of all ages to Katniss. We all wish we had her spunk, fearlessness and drive. Don't you think? :-)

Even though Katniss is rebellious, she is also the epitome of hope and suffering, and always has the best interests of others in mind. And, with the third book in the series, we find ourselves watching Katniss escape to District 13, all while Peeta has been captured and being tortured and a rebellion is brewing. Like in the previous The Hunger Games movies, the war that is about the break out will find Katniss in the center of it all. She must put aside her love for Peeta, hide her anger towards the District, in order to end the war and kill President Snow.


The storyline of this third installation moves along at a good pace, and you don't find yourself having to reread pages or go back in chapters to try and figure things out. There were a few instances were myself and other book club readers found ourselves talking out loud and encouraging Katniss to fight and not give up. Oh the twists and turns to the plot this new book had. Don't worry, I will not ruin the ending for you, in case you haven't finished your copy of The Hunger Games: Mockingjay novel yet. I will say, though, that this is one book you will want to pick up and read again and again, especially after seeing the movie when it arrives in theaters on November 21st.
Have you seen the trailer to the upcoming The Hunger Games: Mockingjay – Part 1 movie, arriving in theaters on November 21st? If not, check it out here...
Learn more about the upcoming The Hunger Games: Mockingjay – Part 1 movie by visiting the official website here: http://www.lionsgate.com/movies/mockingjaypart1/.
So cool, huh? Come on November 21st, get here already, so that we can get our Katniss fix. :-)
Disclosure: I participated in an Influencer Activation on behalf ofInfluence Central for Lions Gate. I received a book, products, and a promotional item to thank me for participating.