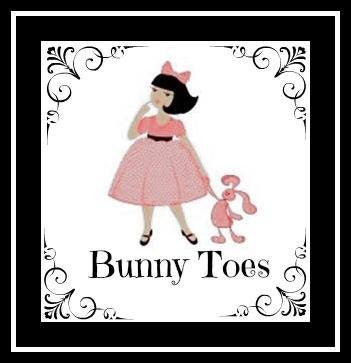 Custom designed shoes for your Prince or Princess! All shoes are hand painted to match your favorite outfit. I have canvas mary janeToddler size 5 to 12 and slip on 'Toms" style shoes in Toddler size 3 and up...you choose!
Not only do I love promoting and sharing products and services from mom and dad entrepreneurs, but I also love sharing hand made items which you can purchase through sites like Etsy. After recently browsing Etsy for gift ideas for my Easter Gift Guide, I stumbled across Bunny Toes. After reading the bio and finding out that the creator of these cute hand painted shoes for both boys and girls was also a mom, I knew I had to reach out and see if she would like to be spotlighted. Within an hour of reaching out, Kristen responded back and was excited to participate. In addition to taking time to complete my standard Spotlight on Mom questions, Kristen also offered to create a unique Easter themed pair of shoes for my girls to help me review.
Just the other day, Kristen finished the girls' hand painted shoes and sent along a photo of what I could expect. What do you think?
Aren't these the cutest shoes you have ever seen! :-) Oh, how I wish I was artistic and could make shoes like these. All I can make are stick figures. I guess I will leave it to the professionals like Kristen to make and offer these hand painted shoes, which would make a great gift idea for Easter, birthdays, or just because. After browsing Kristen's current offering on her site, I could order over a dozen different pairs of her shoes, as they are not only cute, but my girls would go crazy for them as they feature some of their favorite Nick Jr. and Disney Junior characters like Doc McStuffins, Bubble Guppies, Peppa Pig, Sofia the First, among so many others.

Don't have girls? Not to worry as Kristen also offers an assortment of shoes just for boys with their favorite characters like Toy Story, Teenage Mutant Ninja Turtles and Angry Birds.
I am eagerly awaiting the postman's visit today, as he will be bringing our custom hand painted shoes from Kristen of Bunny Toes, for the girls and I to enjoy. I can't wait to start taking photos of the girls wearing the shoes. Bella is now in the same size shoe as Savannah, so this will be a test on sharing. :-) I know...I don't expect it to go well and will probably have to buy another pair so that they each have their own. Right now, I am waiting to see which characters Savannah will be into leading up to her 4th birthday in July. The other day she wanted a My Little Pony party and today she saw Hello Kitty party supplies in a catalog and said she wanted a Hello Kitty Party. Tomorrow it will be Peppa Pig or even Sheriff Callie, from the new animated series on Disney Junior, which we watch over and over again daily.
Stay tuned this Friday, as I will be sharing a review of Kristen's hand painted Easter shows she made especially for my girls and a 10% coupon code just for Inspired by Savannah readers. In the meantime, please enjoy my Spotlight on Mom feature with Kristen of Bunny Toes. Enjoy!
Company Name/Product/Service:
Bunny Toes-Custom hand painted shoes
Company Location:
Tampa bay area-FL
Age of Company:
Not even a year old!
Tell us a little bit about yourself. How many children do you have? What are their ages? Your hobbies? Etc.
I am a wife and Mommy….I have 2 beautiful daughters ages 15 and 4! I work full time with a company I have been at for 15 years and have truly grown as a person from this experience. I have my bachelors and MBA in Business which I feel has helped me from a business perspective. I never knew I could draw or paint until the first time I tried- I have never had one painting class and I do not use any templates, tape, stickers or anything other than a paint brush to draw my design. If you put your mind to something and believe you can do this and have fun while doing it, then I have every confidence that you can do it!
Briefly explain your business. How did it come about?
My youngest daughter is very girly! And we were going to an Alice in Wonderland tea and I had the outfit but really needed some shoes to match. I had been ordering painted shoes online and was really in a rush to put something together for this tea! So I went to the store and bought the shoes and paints and thought…I can do this! I painted her first pair of Alice in Wonderland shoes the day before the tea and that is what started my love for this business.
What is a typical work day like?
I work full time..so my day starts around 530 am to get ready and get kiddo's ready and off to school-then off to work for me. I am home by 6ish and I do the normal wife/mommy responsibilities such as making dinner, cleaning up, picking up, laundry etc. Once my youngest is in bed (830ish) that is my 'down' time and I can relax and paint. It is truly relaxing for me and I look forward to it every day. There are many nights I am up painting for 3+ hours and then I still need to escape with my DVR for a bit…so sleep for me is about 5 hours a night.
What has been a struggle while starting up your company?
Initially it was just the exposure- I started a FB page and then an Etsy shop. The Etsy shop was more productive initially because these folks are actually searching for 'painted shoes' where as FB users usually just 'stumble' upon my page from word of mouth, seeing other users comments or likes.
What did you do in your past work life?
Jack of many trades; I have been a nurse, worked in Retail, worked in restaurants etc…but for the past 15 years I have been a Sr Business Analyst for a telecommunications company.
What have been some of your major successes?
For Bunny Toes I count every sale and interaction with a happy customer a success….I truly cannot wait for each and every customer's response to the shoes I create for them. I can only hope they are over the moon with what I have made for them to help celebrate a special day or a 'just because' gift.
What have been some of your major challenges?
Saying No. I love doing this and I am very good with time management and organization but I hate saying No to a future customer because I am already booked for that time frame….So most times I won't say No and then I am up til 3am finishing a pair of shoes for their special day.
On those impossible days, what motivates you to keep going?
Wine!? Hahahahah I think to help myself not get overwhelmed I have to just think of right here right now…finish what I need to do right now for this customer and not think about tomorrow or next week just yet. That can really be overwhelming at times to keep everything sorted out between family obligations, regular work stress and then the Bunny Toes stress. My key is to be extremely organized and I am such a planner it might even get on my own nerves hahaha.
What is your balancing secret in managing a business and family?
I really try to make sure I balance my time as best as I can. If I need to paint shoes while kids are still awake I will do it in their presence while they are watching a movie or playing so I am still 'there' if I have to go into Mommy mode with "I need a snack" or "can I have some milk". I am pretty good at multitasking. But in this circumstance I will always say " Mommy has to finish these shoes for this special child's big birthday party" And then my little one understands and is engaged – What is their name? What kind of party are they having? Etc ;o)
What is next for your business?
I always love extra exposure and gaining new customers, but I truly love my loyal ones too! At this point I just hope to stay busy and continue what I am doing right now, and juggling all of these 'shoes' in the air along with juggling family life.
Do you have any advice for other
mom
entrepreneurs that are starting out and struggling, or are on the fence about starting a business?
I feel like if it is something you will truly LOVE doing…do it! It will make you so happy in the end and it will give you something that you can call your 'own'! I love having my own thing that I feel I am pretty good at! You will be so proud of yourself for accomplishing this and the feeling is amazing when you have customers that really love your work! Start out small so your overhead cost is not too high and you will find your niche once you get started and see what you love to make.