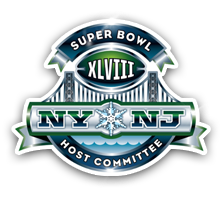 Even thought the Pats didn't make it to the Superbowl, my family and a bunch of friends will be gathering at my house to watch the Superbowl, while enjoying great company and food. Will you be having a Superbowl party at your house, or attending one? If so, what is on the menu? You can't go wrong with finger foods and chips, dips and salsas. And, when it comes to chips and salsa at our house, I find homemade is so much better than store bought.
Have you ever made homemade tortilla chips? If not, you will be surprised at how easy they are to make. All you need is a bag of corn tortillas, salt and a cookie sheet. My girls love to help out by using their favorite cookie cutters and cutting fun shapes out of the tortillas. Last night we ended up making heart and star tortilla chips to have with the homemade salsa I was making and canning (so that we would be ready for Game Day).
This is what our homemade tortilla chips looked like after we placed them on a cookie sheet, sprinkled with a little salt (optional) and baked for 5-7 minutes.
You can also sprinkle grated parmesan cheese or other toppings to the tortilla chips before baking. If you don't want to make fun cut out shapes, you just have to cut triangle shapes out of the tortillas and bake.
As for my no-fail salsa recipe, this is on the that I make all the time for parties and am asked by friends and family for the recipe. Everyone is surprised to find that I add cucumbers for an extra fresh bite. Enjoy!
Serves

Cook Time

Total Time

Prep Time




8-10

1 hr. chilled

1 hr. 10 min.

10 min.



Ingredients:

10 plum tomatoes, diced

1 seedless cucumber, skin removed

1 large green bell pepper

1 large red pepper

1 med. size red onion

1 poblano pepper, seeds removed, diced

1 serrano pepper,

juice from 1 lime

3 garlic cloves, minced

1 bunch cilantro, roughly chopped

salt ( to taste)

Optional:

Jalapeno pepper, seeds removed, diced -- use only if you are looking for salsa with added heat. :-)

Instructions:

1. Dice up tomatoes, peppers, onion and cucumber. Then, mince up garlic and roughly chop cilantro. Combine in large bowl. Squeeze lime juice over mixture, and add salt to taste.

2. Chill in bowl in refrigerator for up to 1 hr. prior to serving. Before serving, mix to combine. Serve with homemade tortilla chips.
When it came to making our homemade tortillas, I reached for my Small Nonstick Cookie Sheet, 13" X 9" (only $6.22) from Good Cook.
This non-stick cookie sheet does an amazing job at cooking the tortilla chips through, leaving them crisp and golden...and, oh so yummy! I also used mixing bowls, the non-stick utility knife and a flexible chopping board also from Good Cook.
This has become my go-to knife in the kitchen --
If you are looking to update some of your kitchen gadgets or accessories, or didn't get that must-have kitchen item for the holidays, why not visit www.GoodCook.com today and browse their selection of cooking and baking supplies, as well as so many wonderful kitchen gadgets that will make cooking for friends and family fun. And, make sure to use coupon code "BigGame48" to save 20% off your next order at goodcook.com.