This past Monday I shared my Spotlight on Mom post with you on Maryann Dolzani, of I AM MARYANN. If you missed my interview, click here to read it now -- http://www.inspiredbysavannah.com/2012/10/spotlight-on-mom-maryann-dolzani-of-i.html.
Today, I wanted to share more about Maryann's unique handmade jewelry that really inspires, and will put a smile on your face. Maryann kindly sent me her I am Loved
necklace for review.
This handmade piece from Maryann comes on an 18" sterling silver chain, and contains two 3/4" engraved charms. "Each I AM MARYANN piece is handmade to provide you with your own personal mantra." In addition to the sterling silver option, you can also choose from gold filled chains and charms, as well as 24" chocolate brown or black strip leather. Depending on the necklace and style chosen, these attractive pieces range from $70-$130.00. But, how can you put a price on a handmade piece that inspires and made you feel more empowered? I received my "I am loved" necklace a little over a month ago, and fell in love with it at soon as I took it out of the cute stamped canvas mini tote it came in. And, once I put it on, I felt a self of love come over me, and each and every time I look down and see it, I think of family. This necklace reminds me of how lucky I am to be a mom and have two beautiful daughters. When I looked into their eyes in the delivery room, I felt the instant connection a mother feels with their children and knew they loved me just as I much as I loved them. And, now thanks to Maryann's beautiful handmade charm necklaces, I can shout it from the rooftops -- well, as least wear it with pride and show how much I am loved. :-)
Being a cancer survivor, I would also love to add Maryann's "I am a Survivor" charm to my necklace, to show that I beat the odds. My plan is to buy it when I reach 5 years cancer free next year, as a celebratory gift for myself. But, in the meantime, I will enjoy wearing my "I am Loved" charm necklace. Since receiving, I haven't taken it off (except to sleep), and can't go anywhere without receiving compliments or being asked where I bought it from.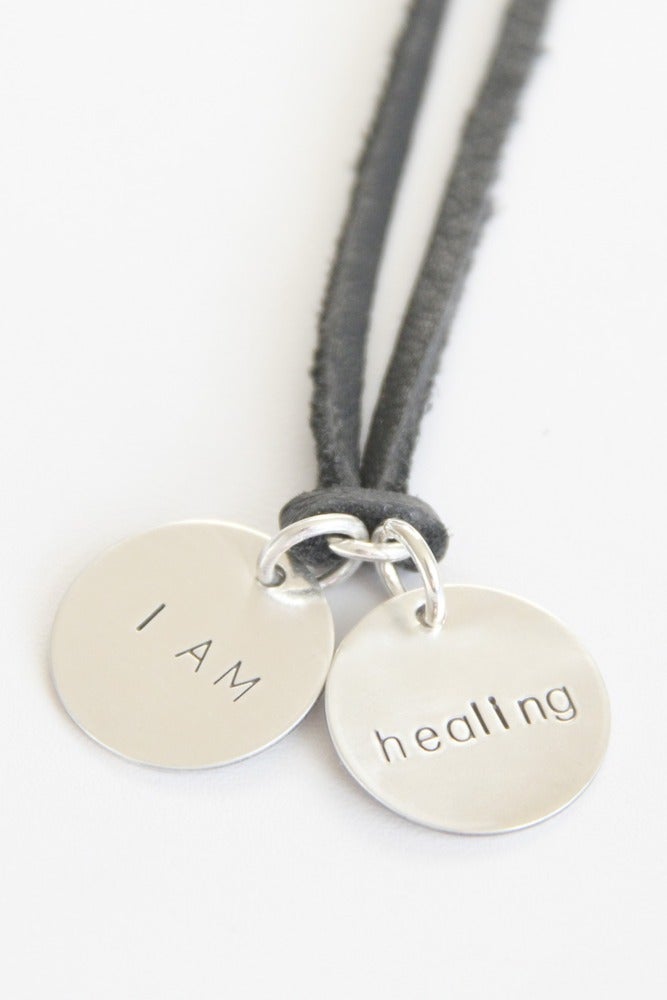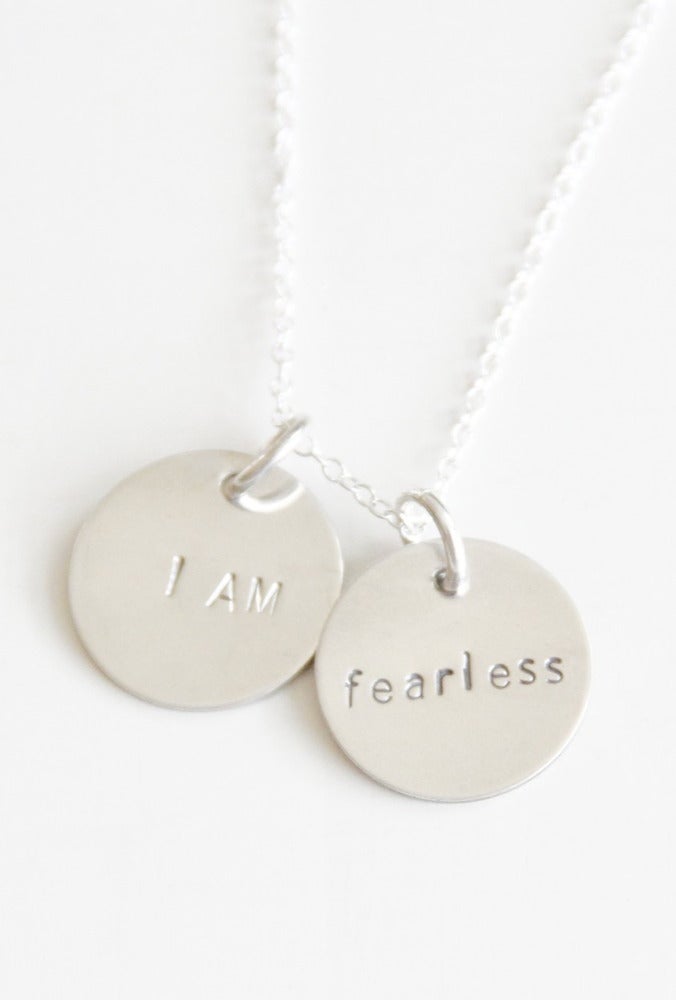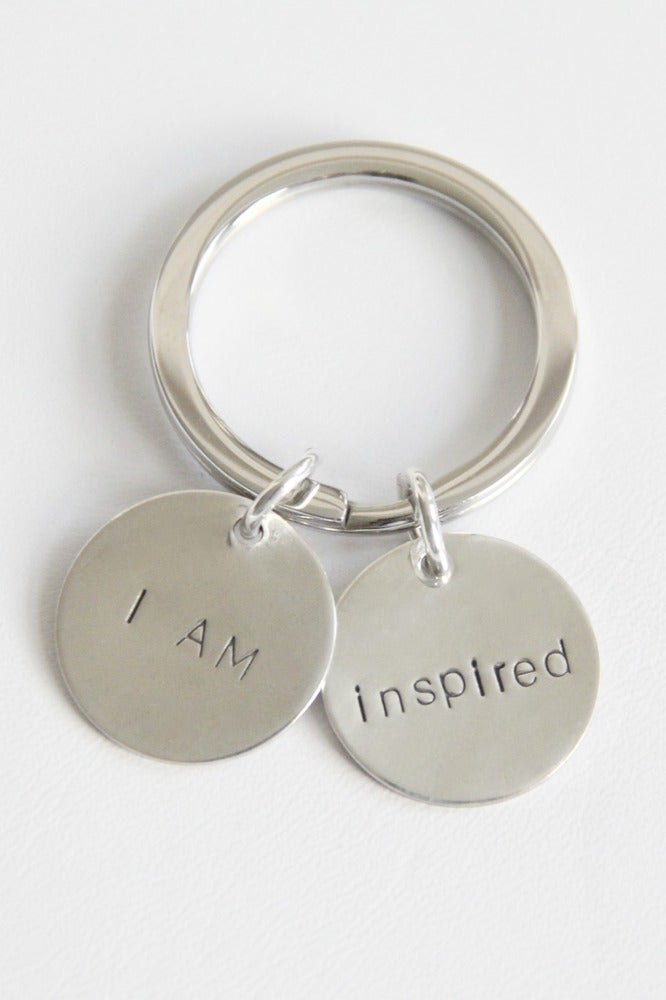 With less than two months until Christmas, why not get your holiday shopping started and finished early by doing all your shopping at I AM MARYANN. You can choose from charms, necklaces and even key chains. So, even those are hard to shop for people on your list will be taken care of, once you begin browsing Maryann's shop. The only problem you will have is choosing the right inspirational saying for each person on your shopping list. :-) So, what are you waiting for? Click here -- http://www.iammaryann.com/ -- to visit I AM MARYANN and check out her unique, handmade jewelry now. And, make sure you use coupon code "MOM" at checkout to receive 20% off your total order. This coupon code is only available for a limited time, so act fast to receive this special savings, just for Inspired by Savannah readers.
Disclosure: I was sent a sample from the vendor, in order to write up an honest review. The views above are mine and mine alone.