(I am loving this personalized card -- We are doing a Toy Story Themed Party for Savannah-- One of many unique personalized greeting cards that play music from Hallmark)
I have been working with the folks from
Hallmark
for quite some time now, so when it came to planning a gift guide to celebrate the 2nd year of my blog and daughter's birthday, it was only fitting that I include them and their wonderful selection of gifts in my guide. They sent along the following Hallmark recordable products for review: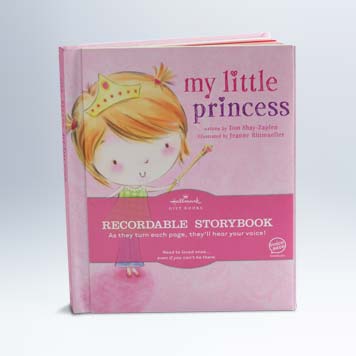 (Buy at Hallmark Crown Stores for only $29.99)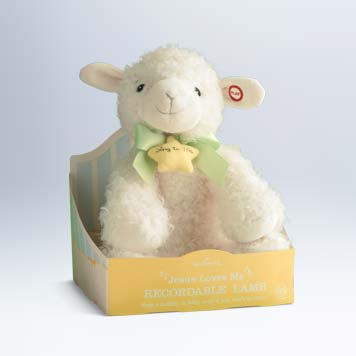 Sing them to sleep every night, even from miles away, with our recordable plush little lamb that let will you record, ''Jesus Loves Me''
(Buy now at any Hallmark Gold Crown Store for only $29.99)
I was trying to hide these items when I received them for review, to surprise Savannah with, but she was too quick for me, and saw me bringing them upstairs. As she stood at the bottom of the stairs, she cried out, "lambie." Knowing that she would ask for them all day, I ended up giving them to her. I know, sucker, huh? :-)
But, I am so glad I was able to record for both the book and plush, as they have become a staple in our evening routine. Before, I would read a few books, and then sing to Savannah until she fell asleep. Now, I have been switching things up with this and other Hallmark recordable books we have. Then, when it is time to sing, I sing Savannah's favorite songs, "Twinkle Twinkle" and "You are my Sunshine." When I am done, Savannah know to push the button on the lamb's ear, and we sing "Jesus Loves Me" together. Well, she doesn't have all the words down yet, but does her best to plug in a few words here and there, and then hum the rest. :-)
I am so appreciative that Hallmark wanted to participate in my gift giving guide. The gifts them sent me for review, and to share with Savannah for her birthday, would be well received by young children celebrating a birthday, special occasion, or just because. I ended up picking up the "Twinkle Twinkle" recordable door hanger to share with Savannah (which she hasn't seen yet, but will go crazy for once she sees it), along with a couple more recordable books.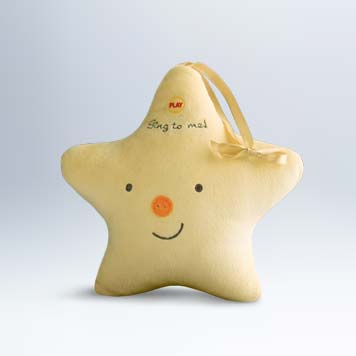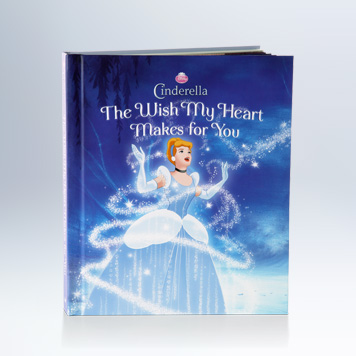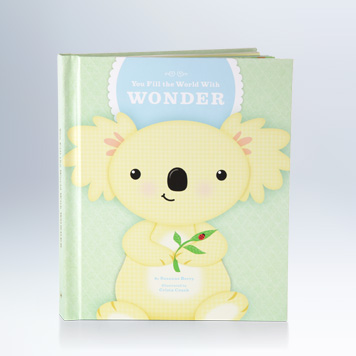 These recordable books have come in handy, when Savannah visits with parents for an overnight stay. She feels comforted as they try and put her to bed, being able to hear my voice. And, when she can't see my grandparents, I like to share recordable books that they have recorded their voices on, with her. She gets so excited when she hears Nana and Papa reading to her. I like watching her look around the book, and then around the book, trying to find where they are.
So, if you are looking for a fun gift that can be personalized and treasured for years to come, why not check out the unique gifts that Hallmark offers. Some items are available online, while others can be purchased at your local Hallmark store.
Disclosure: I was sent samples from the vendor in order to write up an honest review. The views above are mine and mine alone.