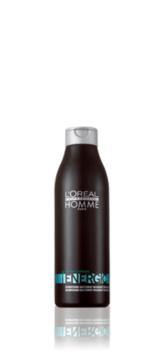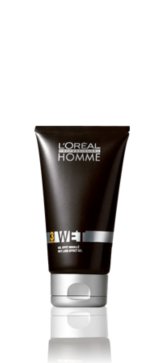 MEET THE NEEDS OF THE MODERN MAN…

Give Dad the gift of luxury, salon-quality product that will make him feel cool and confident.

L'OréalProfessionnel Homme collection is a range designed for the modern man. Tailored to meet the unique needs of men's hair, L'Oréal Professionnel Homme offers specific products for normal, fine/thinning and rebellious hair. Therange of hair care and styling products is formulated with exclusive L'Oréal Professionnel technology to provide strength, control and density.

The aroma of L'Oréal Professionnel Homme was developed by the finest French perfumeries to evoke masculinity, freshness and elegance.
The HOMME collection includes:
Tonique: Revitalizing shampoo for normal hair
Densité: Densifying shampoo for fine/thinning hair
Energic: Energizing and refreshing gel shampoo
Controle+: Daily conditionerfor all types, especially good for rebellious hair
Wax: Definition Wax
Sculpte: Sculpting fiber paste
Strong: Strong hold gel
L'Oréal Professionnel Homme travel size shampoo is the perfect gift of luxury to bring along in carry-on luggage on all of Dad's travel purposes.
My Husband's Thoughts:
When you think of Father's Day gifts, do you ever consider getting Dad shampoo or other styling products? Why not? Dads like to look good, while taking care of their hair and skin. That is why I wanted to share the L'OréalProfessionnel Homme product line with you, as an option for a gift this Father's Day. I enlisted my husband's help in reviewing these products, and waited to hear what he thought after using using the Energic extra moisturizing shampoo, with ice mint and ginseng scents, along with the L'Oréal Professionnel Homme Wet Styling Gel. I was sent the full size bottle of the shampoo, as well as their travel size, which my husband threw into his gym bag for work. After using it the first time, my husband leaned over and asked me to smell his hair. Yes, a weird request, but he wanted me to smell how minty fresh his hair smelled. He couldn't believe how clean his hair felt, and how moisturized and smooth it was. He has naturally curly hair, and the smallest amount of humidity in the air, causes his locks to frizz. So, to prevent this, he tries to keep his hair short. But, with two young children at home, it is hard to find the time to go for routine trims. He said that if it wasn't for this shampoo and styling gel, his hair would be a mess.
As for the Wet-Effect gel, he couldn't get over the hold it provided, without the greasy or sticky effects that he experienced with other styling gels. A little went a long way, and offered a full day of coverage, keeping his hair in check.
I just asked him again last night what he thought of these hair care products from L'Oréal Professionnel Homme, and he replied, "I hope you are getting me more for Christmas." He loved them so much, and can't wait to try other shampoos and styling products from this L'Oréal Professionnel Homme men's collection line.
--BUY NOW--
L'Oréal Professionnel products and services are sold in the world's finest salons. Click here to use the online salon locator, to find a salon near you who carries L'Oréal Professionnel products.
Disclosure: I was sent samples from the vendor in order to write up an honest review. The views above are mine and mine alone