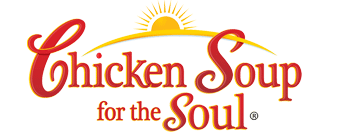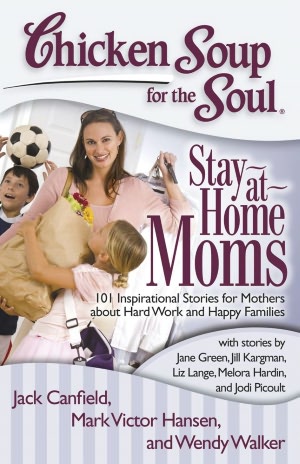 Paperback: 416 pages
Publisher: Chicken Soup for the Soul; Original edition (March 20, 2012)
Language: English
ISBN-10: 1935096826
ISBN-13: 978-1935096825
Product Dimensions: 8.5 x 5.5 x 1 inches
Summary:
With stories by famous moms, including Jane Green, Melora Hardin, Liz Lange, Jodi Picoult, and Jill Kargman, and stories from other moms who elected to stay at home or work from home. Every stay-at-home and work-from-home mom will view this book as having been written just for her! A reissue of Chicken Soup for the Soul: Power Moms, this book contains 101 great stories from mothers who have made the choice to stay home or work from home while raising their families. These multi-tasking, high-performing women have become today's power mom. This is perfect for book groups as it contains a reader guide.
My Thoughts:
I had read Power Moms previously, so when I was sent his book to review, I liked being able to revisit inspirational stories I had read a few years back. This book is a re-issue of Power Moms and contains the same stories - so, if you have read or own Power Moms, no need to buy this newer copy. With that being said, I enjoyed this book even more now, as I am now a mom, and wasn't when I read it. I ended up reading it a few years back on vacation and this was the only book that looked interesting. Now, however, I could relate to many of the stories, which made me tear up, laugh and think ahead about what I have in store with my daughters as they grow up. It was hard to choose a favorite story. But, I can say that my favorite sections were "Daily Grind" and "Gender Benders." It was nice reading stories from other stay-at-home/work-at-home moms who struggle with juggling work and family life. And, with the "Gender Benders" section, each short story is written by men, sharing this love and admiration for the moms and women in their lives.
Overall, this is a great book for any mother who enjoys inspirational stories and titles from the Chicken Soup for the Soul series.
---BUY NOW---
Click here to order a copy of this book for only $10.91 from Amazon.com.
---GIVEAWAY---
Three (3) lucky readers will win a copy of this book, thanks to the publisher. To enter, please complete the entries on the Rafflecopter form below. Good luck!
Disclosure: I was sent a copy of this book by the publisher, in order to write up an honest review. The views above are mine and mine alone.