Disclosure: I was sent a review copy from the publisher in exchange for an honest review. All views shared are mine and mine alone.
As part of our homeschooling this year, I introduced the girls to the 50 States, as well as popular landmarks in each state. We even learned about the major cities in each state, and what each state is known for including state bird, crop, etc. So, when I saw this picture book online from Robin Barone, I couldn't wait to get my hands on a copy of it. This isn't the first "Where is ROBIN?" book we have checked out, as the author, has also released a handful of other state-specific titles from this series. I ended up picking up her Where Is Robin? Washington, DC when I was teaching the girls about the White House and how we elect a President, when we reached Washington, DC during our studies. The girls really enjoyed this book, which covers "

history and government. Robin visits the Senate, White House, and Memorials for Lincoln, Jefferson, and Vietnam, along with the Library of Congress, Smithsonian Museums, the zoo, and so many more national treasures in this great capital city!" It was perfect for our schooling, and really helped my girls grasp all the important landmarks and national treasures in Washington, DC that we had been talking/learning about in our homeschooling.
So, when I saw another "Where is ROBIN?" book at the bookstore last month, I knew it was time to check out all the other books in this series, and pick up some for my girls and I to enjoy. The kind folks at IPG Books sent along the "Welcome is ROBIN? USA Edition" for review recently, and my girls and I have been loving it!
Even though all 50 states are not covered in the book, you still get a good sampling of the states and their famous landmarks, as well as being introduced to cultures and traditions from each area mentioned. All of the illustrations that fill the pages of this picture are vibrant and playful. My girls loved flipping the pages and pointing out the Robin bird in each scene. As they admired the illustrations, I shared all about a particular area in the USA. After having learned about the 50 states this year in our schooling, this picture book was a great review for the girls, as well as shared some other historical landmarks that we didn't cover. Some of the locations are not introduced by the state's name, like Boston and Seattle, so you will have to mention to your kids the specific state that these locations are found. While this is not a big deal, I know some readers/parents may wonder why each section wasn't set up to introduce the state and then mention a specific city or location with further information.
The text is set up in a rhyming scheme which young readers/listeners will enjoy. My girls were quick to point out the rhyming words, and had fun throwing in a few other rhyming words to go along with the rhyming text just for fun. :-) Overall, my girls and I really enjoyed this USA edition of the "Where is ROBIN?" series from Robin Barone, and will be on the lookout for her upcoming releases, which will include...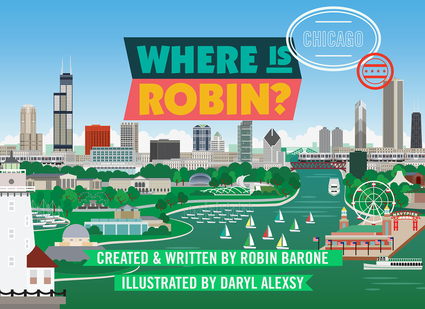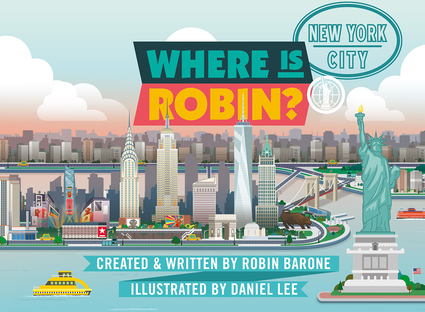 In addition to these upcoming releases, readers can also pick up these other "Where is ROBIN?" books in the series, which are already available...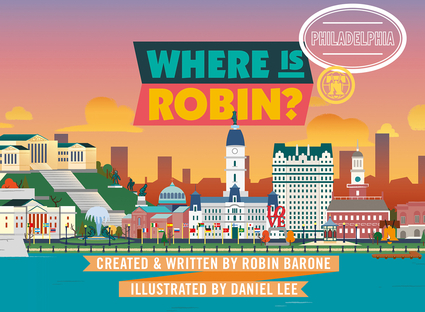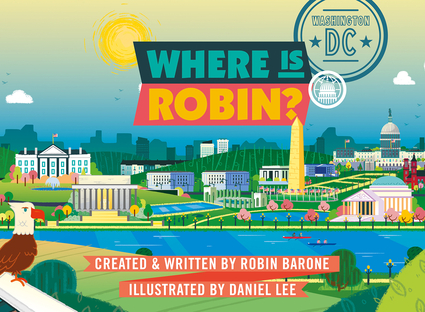 About the Where is Robin? USA book:
"
Take flight with the adventurous Robin. Robin is ready to see the USA, and she wants you to join her. Follow her to the Grand Canyon and the Colorado Rockies. Fly over towering skyscrapers and across gigantic bridges and historic landmarks. Have fun exploring and discovering all the wonderful cultures and traditions this land has to offer. She promises you a memorable journey full of learning, laughter, and love. Don't let her fly alone, spread your wings and come along!"
FORMATS: HARDCOVER BOOK AND OTHER, PDF
PDF, $4.99 (US $4.99) (CA $6.99)
PUBLICATION DATE: FEBRUARY 2017
Robin N. Barone is the author of the new children's book series Where Is Robin? She is an avid traveler who has developed a deep appreciation for all the different cultures around the world. She has visited close to 50 countries and 5 continents. Robin was born in Philadelphia, Pennsylvania but she is of Italian and Armenian descent. Through travel she has learned to celebrate her cultural backgrounds and discover her roots. Before publishing her book, Robin had a successful real estate career and a decorated education. She studied Mathematics and Urban Studies in the University of Pennsylvania; earned a master's degree in real estate from NYU; and earned an MBA from INSEAD in France. Robin recognized an opportunity to teach children about the world through adventure travel. She believes that learning about the world and developing awareness about global diversity at an early age is important. Where Is Robin? USA is her first book of series which features a curious and restless little bird named Robin that is always seeking new adventures.
Disclosure: I was sent a review copy from the publisher in exchange for an honest review. All views shared are mine and mine alone.