Disclosure: I was sent a review copy from the vendor in exchange for an honest review. All views shared are mine and mine alone.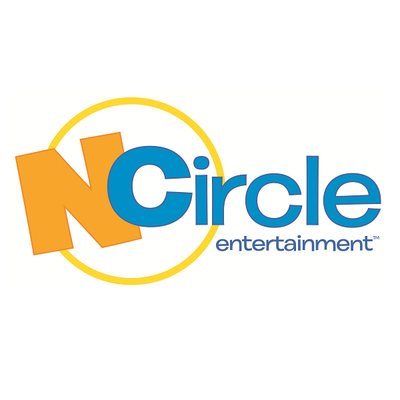 Thanks to my husband, who was a big Sonic fans back in the 90's, both of my girls are hooked on all things Sonic. He introduced to them to all his old favorite Sonic video games, as well as new ones he has picked p for the XBox One and Playstation. And, if that wasn't enough, they are now working on a Sonic Boom DVD collection thanks to the two recent Sonic Boom DVD releases from NCircle Entertainment.
Back in March I shared all about the Sonic Boom: Here Comes the Boom! release, and now I here to share about the new Sonic Boom: Go Team Sonic! which arrived on DVD back on June 4th. It was hard to decide who was more excited when this new Sonic Boom DVD arrived at our door, my husband or my two girls. They were all smiles, with twinkling eyes -- and they all couldn't wait to sit down and watch this new DVD, which contains 8 full-length episodes.
What my girls love about this animated series is how the episodes are set up like a video game, complete with Sonic the Hedgehog and all his friends and enemies, you expect to find in the video games. Within two days times, my girls and husband watched all eight episodes, and reported back to me that they loved them all! My oldest, who is a dog lover said she loved the "Fuzzy Puppy Buddies" episode, while my youngest found herself wanting to watch the bonus episode, "If You Build It They Will Race". My husband couldn't choose just one episode, as he said they were all great, and full of Sonic-powered entertainment and action. He is just happy that my girls love Sonic the Hedgehog like him, and that he has people to play his favorite games with. :-)
"It's a Sonic you haven't seen before - an ensemble comedy that pokes fun at action-adventure storytelling, but still manages to deliver plenty of adrenaline! Wherever he goes and whatever he's up against, Sonic the Hedgehog is aided by his sidekick, Tails, and his friends Knuckles, Amy, and Sticks and, of course, attacked by his arch nemesis, Dr. Eggman.
On this action-packed DVD, join Sonic and the gang as they accept a dare from Dr. Eggman. Tag along with Sonic and Knuckles as they enter a game show. And find out what happens when Sonic's status as the town's biggest hero is threatened. And so much more!"
Includes 8 Sonic-Powered Episodes:
Let's Play Musical Friends

Translate This

Designated Heroes

Fuzzy Puppy Buddies

How To Succeed in Evil Without Really Trying

Blue With Envy

Bro Down Showdown

Counter-Productive

BONUS EPISODE - If You Build it They will Race
--GIVEAWAY--
Thanks to the kind folks at NCircle Entertainment, one lucky Inspired by Savannah reader will win not only the new Sonic Boom: Go Team Sonic! DVD, but also a copy of the
Team Sonic Racing X-Box One Video Game, to enjoy with your family this summer.
To enter my giveaway, please complete the entries on the Rafflecopter below. Good luck!
Disclosure: I was sent a review copy from the vendor in exchange for an honest review. All views shared are mine and mine alone.