Disclosure: I was sent review copies from the publisher in exchange for an honest review. All views shared are mine and mine alone.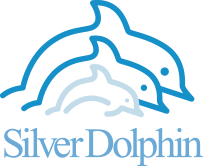 I was excited to hear that one of my favorite children's authors, Margaret Wise Brown, was coming out with new books. If the name sounds familiar to you, it is probably because you have read "Goodnight Moon" to your child, or had it read to you as a child.
"In 1990, author Amy Gary discovered a trunk of unpublished manuscripts and songs in the attic of Margaret Wise Brown's sister's barn. These manuscripts provided the source material for many of the titles in a new line of classics by the beloved author. Silver Dolphin Books —publisher of high-quality, activity-based books for children ages 2 to 12— will launch fifteen new Margaret Wise Brown titles in Spring and Summer 2019, with two more publishing in the fall."
Woohoo!, I can't wait for these upcoming releases. And, having just read and shared three of the new titles from the spring release to my girls, I am love with them, and want more! :-)
Below are the three titles from Silver Dolphin Books, the first in a new line of MWB books, which are available now for purchase : The Diggers, Sleep Tight Sleepy Bears,

and

Count to 10 with a Mouse.
From the bestselling author of

Goodnight Moon

, Count to 10 With a Mouse

(March 2019, ISBN:
9781684127412; Hardcover $12.99; Ages 3-5; 32 pages) illustrated by Kirsten Richards
is a beautiful children's picture book with gentle illustrations, and a perfect way to get your children reading (and counting) with a lovable, engaging storyline.
Ideal for beginning readers, this book is sure to become a family treasure.
Join the animals and machines as they dig an incredible journey of discovery underground in The Diggers (March 2019; ISBN: 9781684127429; Hardcover $12.99; Ages 3-5; 32 pages)

,

an imaginative story and amazing adventure brought to life by French illustrator Antoine Corbineau, using a patchwork of texture and color in his vibrant illustrations to depict the fun and energetic world of the diggers.
Follow the story of the sleepy bears in Sleep Tight, Sleepy Bears (April 2019; ISBN: 9781684127603; Hardcover $12.99; Ages 3-5; 32 pages) in this magical tale beautifully illustrated by Julie Clay. It's a perfect bedtime story for your little one, and will enchant children and parents alike.
The 109th anniversary of Brown's birthday is on May 23, 2019."

As I mentioned above, the folks at Media Masters Publicity arranged to have the three Margaret Wise Brown spring titles sent to me from Silver Dolphin Books for review, and to share with my girls. Both of my girls loved "Goodnight Moon" growing up, and it was a staple at bedtime most nights. So, when they saw the new books arrive at our door, they were quick to notice the "From the Author of: Goodnight Moon" at the top of each book, and were all smiles, as they love this children's author, just like I do. Even though they are reading chapter books now on their own, they still love having me read to them on the couch, as we snuggle up under a warm blanket, or at bedtime -- so, when these new books arrived at our door, they couldn't wait for me to read them to them, so they could compare it with the ever popular "Goodnight Moon" and see if these new books would be bedtime books they would want me to read to them time and again. :-)

It was hard for my girls to choose a favorite of the three books, as they liked them all. Just like with Margaret Wise Brown's other books, two of the books featured animals as the characters in the book, with the exception of "The Diggers," which featured not just animals, but also machines and construction vehicles.

Each of the books were filled with playful and oh so colorful illustrations that really made the stories come to life. The stories were sweet and are easy for little ones to follow along and understand. My girls and I found ourselves lingering on each page of these books, admiring and taking in all the details of the illustrations. You couldn't help but smile as you read these books, as the stories and characters were fun.

If you love this author and her books and stories, then you must check out these new spring releases, and be on the lookout for the forthcoming summer and fall releases. I can't wait to get my hands of these upcoming releases to share with my girls, and add to our growing Margaret Wise Brown collection. These books are ones your child will not grow tired out, and will enjoy even as they get older. My girls loved them, and have me read them to them at bedtime since receiving. Or, they will grab from the bookcase and read on their own, when they are looking for a good book.

Margaret Wise Brown wrote hundreds of books and stories during her life, but she is best known for

Goodnight Moon

and

Runaway Bunny.

Even though she died 45 years ago, her books still sell very well. Margaret loved animals. Most of her books have animals as characters in the story. She tried to write the way children wanted to hear a story, which often isn't the same way an adult would tell a story. She also taught illustrators to draw the way saw things. Margaret died after surgery for a appendix while in France. She had many friends who still miss her. They say she was a creative genius who made a room come to life with her excitement. Margaret saw herself as something else: a writer of songs and nonsense.
Disclosure: I was sent review copies from the publisher in exchange for an honest review. All views shared are mine and mine alone.