Thanks to the summer reading programs at the libraries, my girls and I are all about reading, and visiting our nearest libraries to fill our canvas totes with books to read at home and on vacation. There is nothing like grabbing a book and a comfy spot on the couch in front of the AC, or when lounging at the beach, to dive in and get lost in a good book. I especially love seeing my girls get excited about reading, and sharing the journeys they went on with each and every book they read.
Recently, I was sent a book trailer that made me take a second look at the email as the trailer played like a movie. I found myself getting excited about what I was watching and wondering when the movie would release. Then, I realized that this is an upcoming book series. When I learned this, I got even more excited as I like to have books on my radar that will get me through the crisp fall months, and the Secret Scouts and the Lost Leonardo

by Mr. and Mrs. Kind, sure fits the bill.
You have to check out this book trailer to see what I am talking about...it really is a gripping trailer that will have you wishing they come out with a movie once the book series releases in October.
This new book series, is like
The Goonies
meets
The Da Vinci Code
, and the incredible book trailer brings the whole story to life...
Doesn't this look so cool? I, for one, can't wait for the book series to release, so that I can pick and read. Even though it is geared to middle grade and beyond, I know a lot of avid adult book readers will want to get their hand on this book series, too, to enjoy.
More about
the
Secret Scouts and the Lost Leonardo: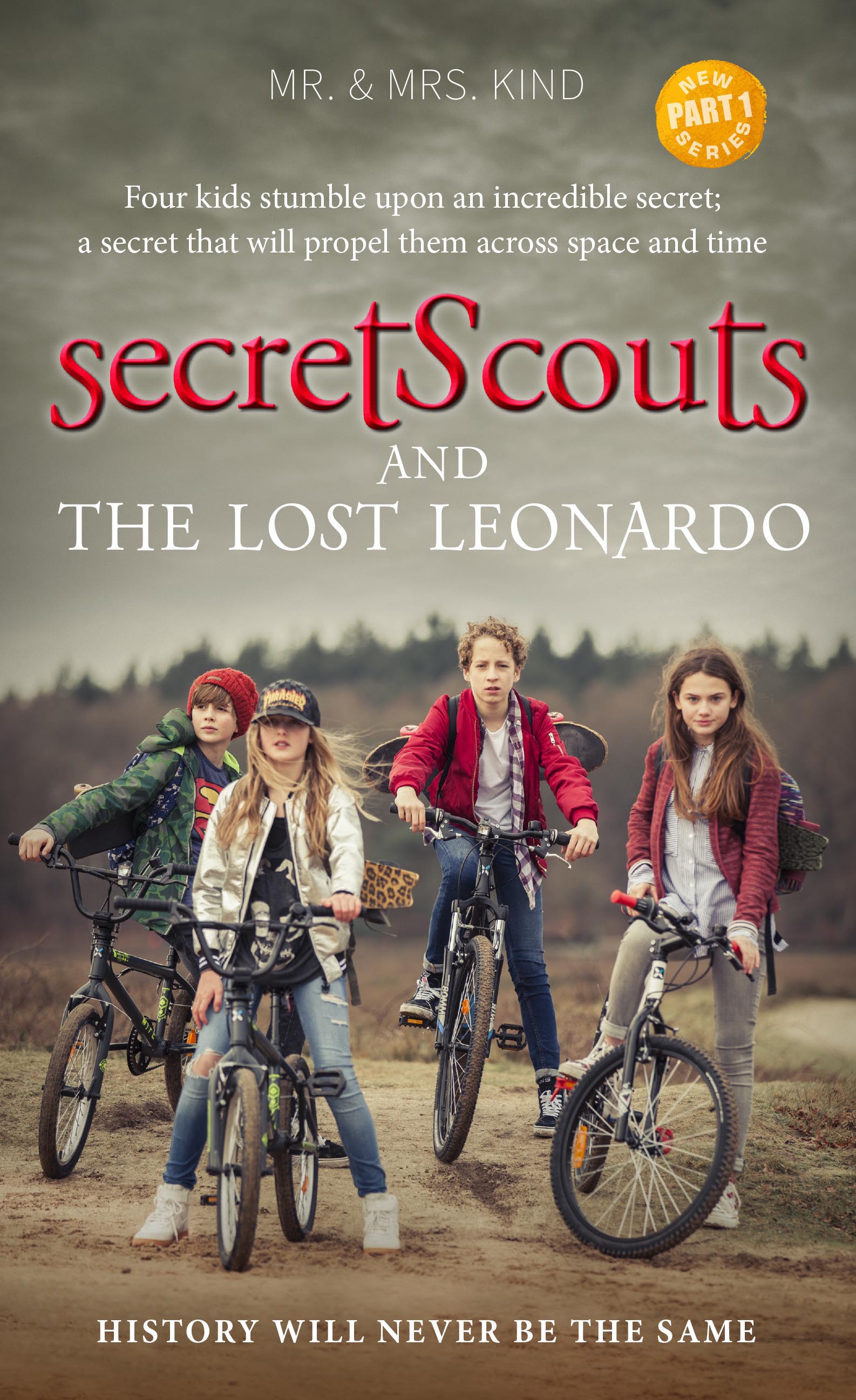 Secret Scouts is a new fact-fiction children's book series about historical fact, friendship, mystery and adventure!
"Tom, Lisa, Sophie, and Jack stumble across the find of a lifetime — Leonardo da Vinci's codex full of sketches, writings, and calculations. Now they have a choice: do they sell it and become richer beyond their wildest dreams, or do they try to decode the journal and figure out what Leonardo was up to? Tom and Jack want to sell the book, but sisters Lisa and Sophie have other ideas. What they discover within the codex is the science behind time travel. But when they put the calculations to the test, they find out just how dangerous this secret can truly be."