Disclosure: I was provided with complimentary tickets to the show from the venue in exchange for hosting and promoting the upcoming show. However, all views shared are mine and mine alone.
My girls were so bummed out last year as we had to miss the Peppa Pig Live show in Providence when it made a stop, as the girls were both sick with pneumonia. And, for the longest time afterwards, they kept asking if there would be another Peppa Pig Live show, as they really wanted to see it again. We had the opportunity to take in this great family-friendly show a few years back when it stopped by the Hanover Theatre in Worcester, MA, and were treated with VIP passes which got the girls a meet and greet with Peppa and snacks after the show. They felt like celebrities getting to walk the pink carpet and meeting one of their favorite television characters in person. I told my girls I would keep an eye out for Peppa Pig Live dates for 2018 and would get tickets, crossing my fingers that they wouldn't be sick the next time the show came to town.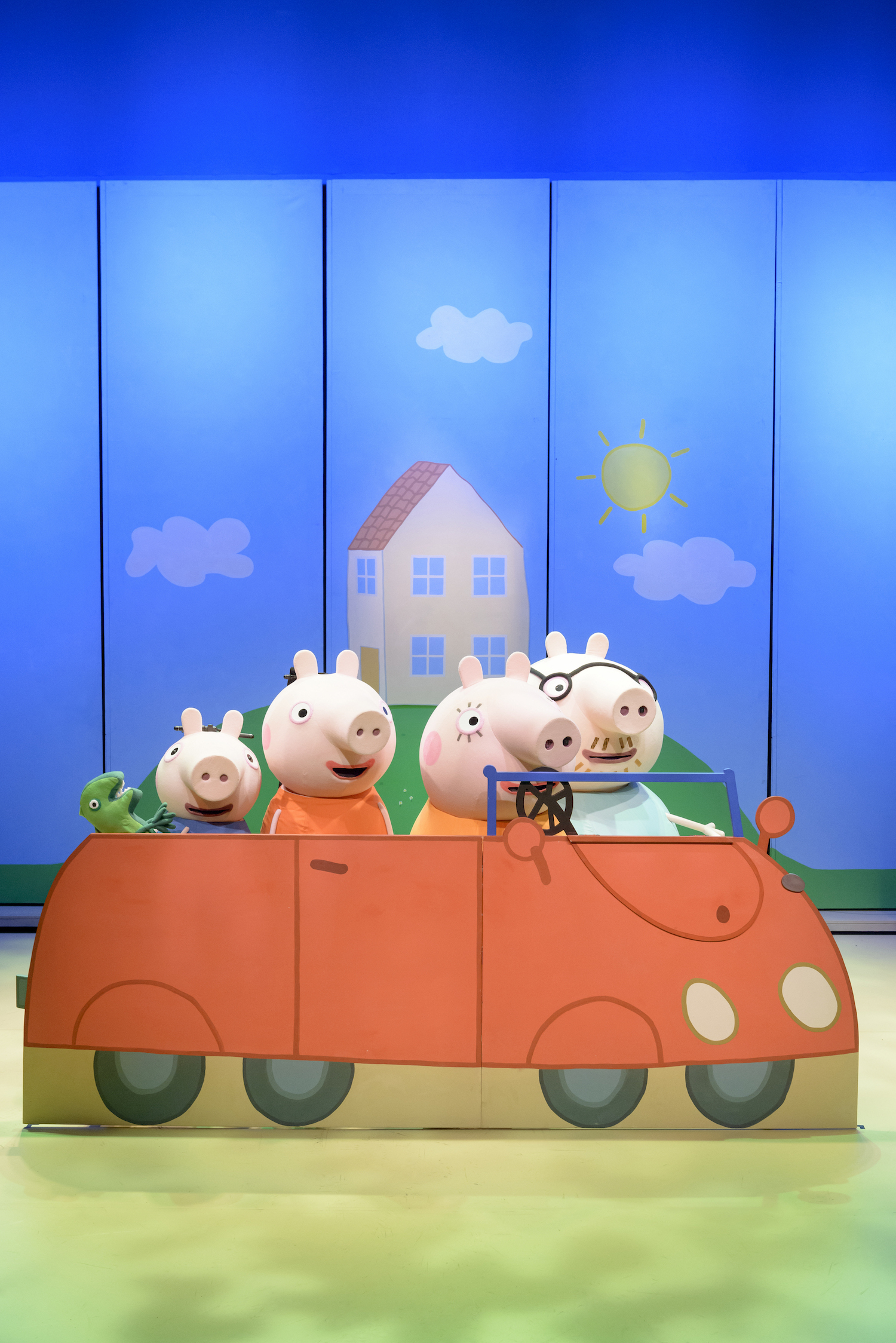 Before I could tell the girls that Hanover Theatre was hosting the Peppa Pig Live! Peppa's Big Surprise show, they told me, as their friend from dance class was going. And, that night after we found out abut the show, I was contacted by the folks at Hanover Theatre to see about sharing a giveaway for a family 4-pack of tickets for my readers. I jumped at the opportunity to host a giveaway and promote this wonderful family-friendly show, as it really is a show you must bring the whole family to if you have a Peppa Pig (and George) fan in your house. My girls couldn't sit in their seats when we went a couple years ago, as they were singing and dancing along from start to finish.
Here is more about this upcoming show, making a stop in Worcester, MA on Friday, May 11th at 6PM...
About the Live Show:
"It's a lovely day and Peppa is playing outside with her friends. Mummy Pig and Daddy Pig have a surprise for her and her younger brother George, but no matter how hard they try, they cannot guess what it is. Audiences will enjoy fun interactive games and, of course, many surprises!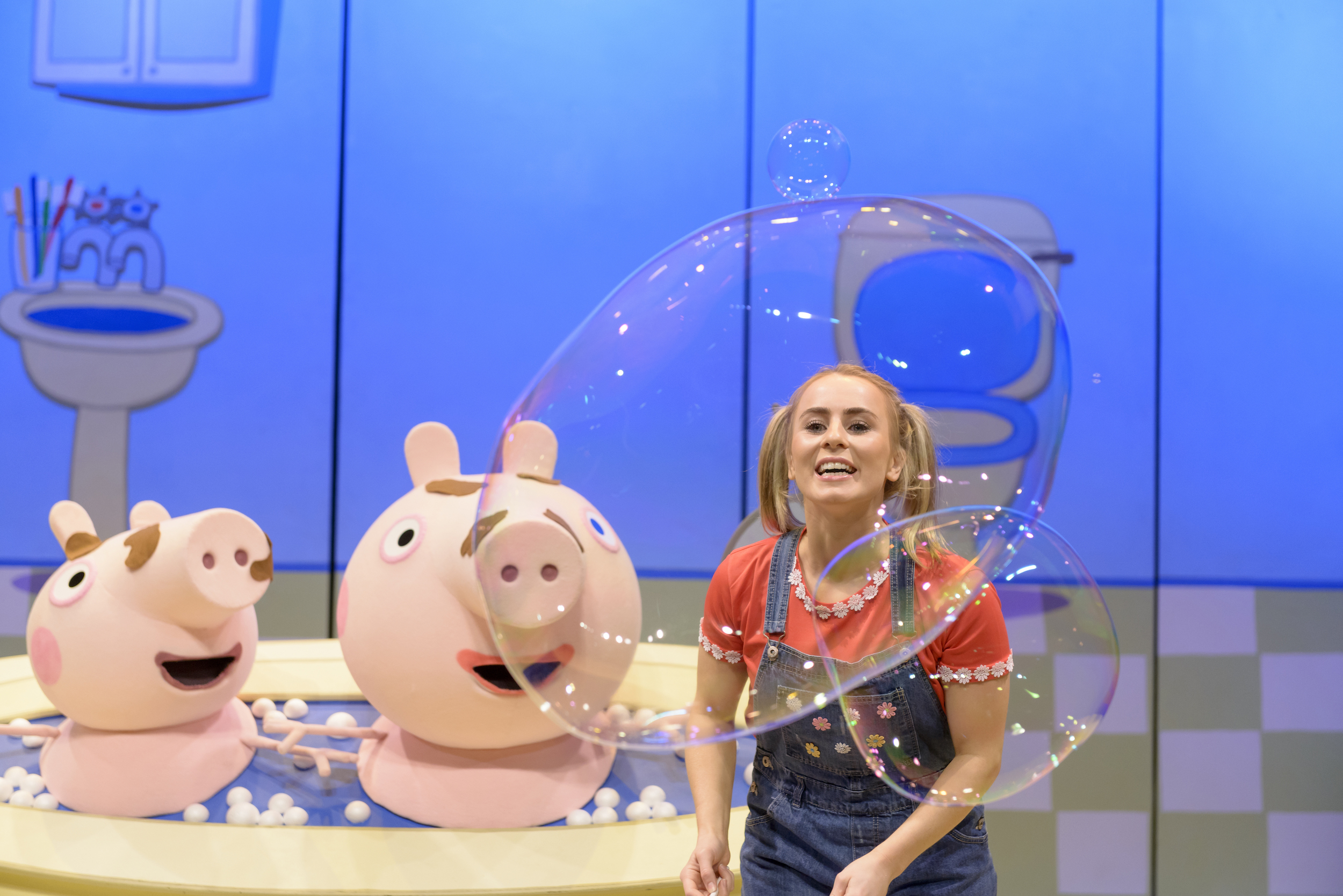 The live show encompasses the charming, colorful nature of the incredibly popular television series and features brand-new songs and life-size puppets that walk, talk, dance, and jump up and down to give audiences a unique, fully immersive theatrical experience from the moment the curtain opens."
Doesn't this sound like a great show? I have had friends who have taken their children to see Peppa Pig live shows, like my husband and I took our girls, and their kids continue to talk about the show. And, their kids are now asking to see the Peppa Pig Live!

Peppa Pig's Surprise in May. One of my friends bought tickets and is adding them to their child's Easter basket, along with fun Peppa Pig goodies, to surprise their daughter with on Easter morning.
If you love attending family-friendly shows and have a Peppa Pig fan in your life, then the Peppa Pig Live! Peppa Pig's Surprise show is not to be missed. Tickets are selling fast, so don't delay in ordering your tickets today.
--GET YOUR TICKETS NOW!!!--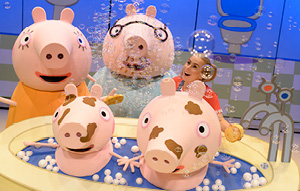 Tickets are $25, $45 and $59.50, depending on seat location.
**Special Party Pass tickets are available for $80 and include premium seats, a part following the show, healthy snacks and water, a meet and greet photo opportunity with the cast on the pink carpet and a Peppa Pig party gift.
Discounts are available for members and groups of 10 more. Please contact the box office at 877.571.SHOW (7469) for more information.
Order your tickets online now - https://tickets.thehanovertheatre.org/online/article/peppapigsurprise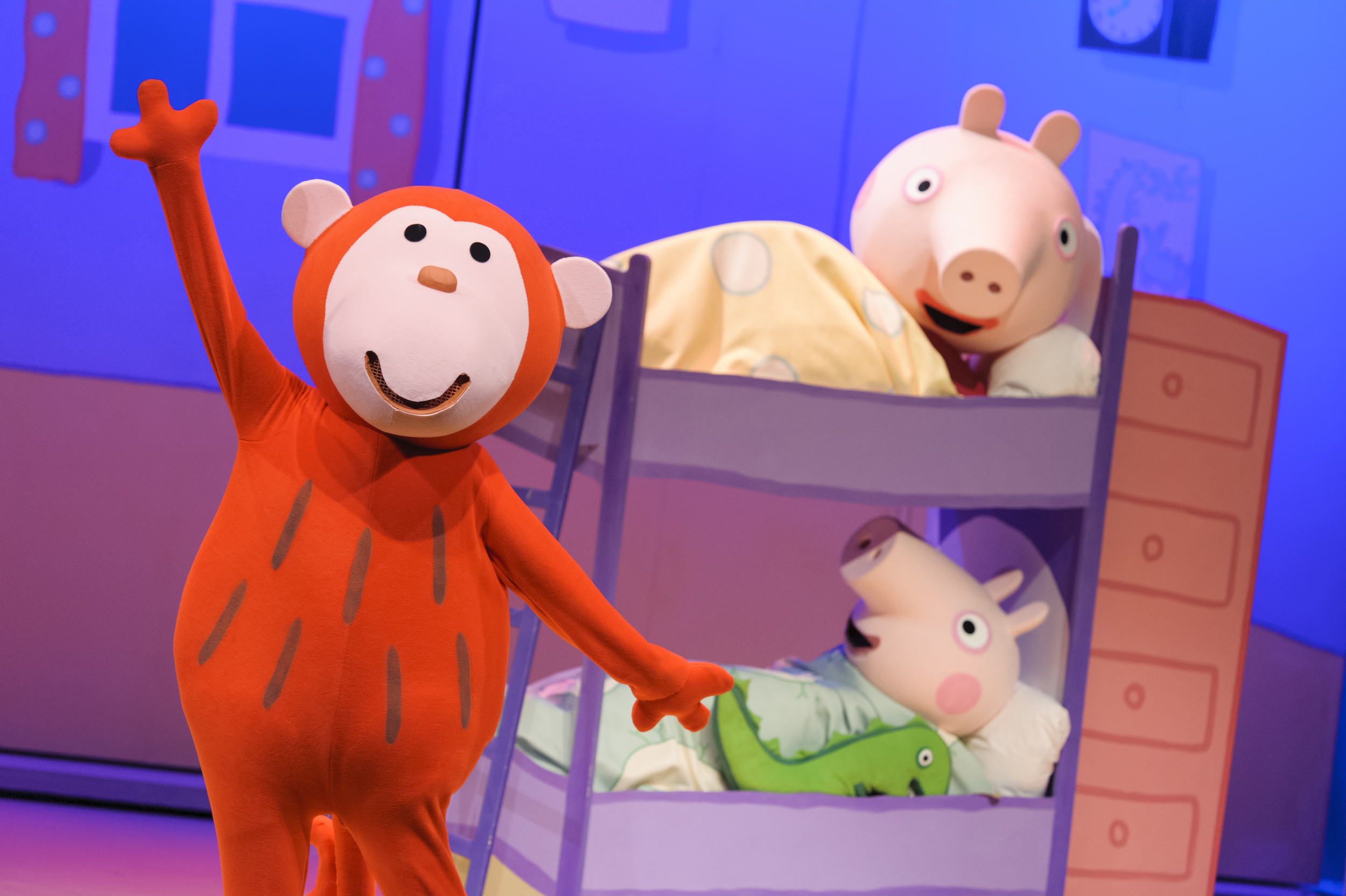 As mentioned above, the kind folks at the Hanover Theatre for the Performing Arts in Worcester, MA have graciously offered to send one lucky Inspired by Savannah reader to the upcoming Peppa Pig Live! show on May 11th at 6PM. One winner will be chosen and provided with a family four-pack of tickets to this one-night-only show.
To enter this giveaway, please complete the entries on the Rafflecopter form below. Good luck!
Disclosure: I was provided with complimentary tickets to the show from the venue in exchange for hosting and promoting the upcoming show. However, all views shared are mine and mine alone.