Disclosure: I was sent review copies from the publisher in exchange for an honest review. All views shared are mine and mine alone.
Being a homeschooling family, we are fan of National Geographic Kids books. So, whenever holidays or birthdays roll around, I look for new publications to pick up and gift to the girls. This holiday is no different, and the folks at National Geographic Kids have some amazing books, perfect to gift to kids of all ages, and that will be enjoyed for years to come.
Recently, I was sent three wonderful books, and wanted to share them with you in case you are still putting together your holiday shopping list or looking for educational gifts to give this holiday season.
First up is "Weird By True Christmas." Here is a little about book, followed by my thoughts on this book, which makes for a great stocking stuffer or even to put on the coffee table and have family and friends pick up and enjoy when they come to visit this holiday season...
"

Even Christmas can be weird—it's true! Get ready to celebrate the holiday season with wacky facts, stats, tidbits, and traditions about the most wonderful time of the year. Did you know that Santa's reindeer are probably all female? Or that artificial snow can be made from seaweed? Or that "Jingle Bells" was the first Christmas carol sung in space? Every kid will ho ho ho when they unwrap this fun and festive little gift book, perfect for stocking stuffers or under the tree."
Ages 8-12
Softcover
208 pages
6 1/2" x 6 1/2"
My Thoughts:
The girls had so much fun reading the different fun holiday facts to guests, and seeing their amazement. Did you now that Rudolph the red nosed reindeer was almost called Reginald? And, in Caracas, Venezuela, it's tradition to roller-skate to church on Christmas Day. These are just a couple unique facts centered around Christmas from all around the world. When we first started reading this book, we couldn't put it down. All the facts were really interesting, and yes, some we weird. I, for one, couldn't believe that Americans spend more than $2 billion a year on wrapping paper. Who knew? Pick up this book today and you will be sharing weird but true facts about Christmas with your family and friends.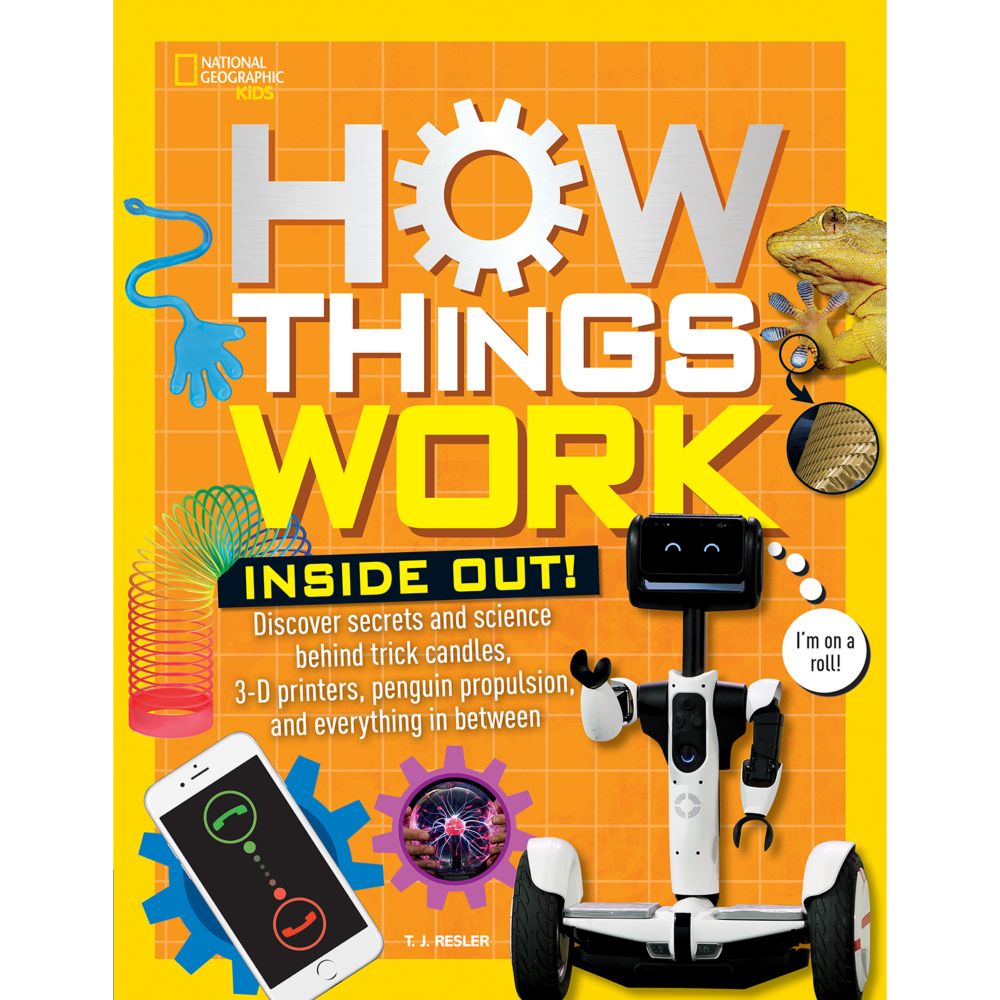 I was also sent "How Things Work: Inside Out," which became an instant hit with my two curious girls who are always asking me how things work and what things are made of. Here is more about the book:
"

This is a book for all the curious kids whose parents won't let them take apart the family's brand new digital camera. The stuff around us has some pretty cool insides that we don't usually get to see. That's why National Geographic Kids is dissecting all kinds of things in

How Things Work: Inside Out

. Read along as we dissect, explore, and explain how things do what they do. Complete with exciting diagrams and illustrations, accessible explanations, trivia, and fun features,

How Things Work: Inside Out

explains cell phones, 3D printers, lava lamps, skyscrapers, and everything in between."
Ages 7-10
Hardcover
208 pages
9 1/8" x 11 7/8"
My Thoughts:
This is one book I was excited to get and share with the girls, as they are always asking me questions and curious about how things work. I thought this would be a great supplement to our homeschool learning, and spark their interest in the inner workings of things. And, that it did! I loved how this book was set and shared myths and facts about things, and all the full-color photos really made learning about the different things more fun. The girls really liked how some of the photos were magnified so they could get up an close look at things without the need of a microscope.
In addition to the fun facts that fill this book, there are also great "Try This" extra that let you do some fun hands on learning and exploration at home. My personal favorite in the book was about silly putty. This was a popular toy growing and one my brothers and I used to get from Santa in our stockings every year. And, now that I have kids of my own, Santa brings them silly putty, too. I loved sharing about this product came about by accident and the reason behind why they come in egg-shaped containers (FYI...They first came out right before Easter, so this is the packaging they used, and continue to use to this day). And, did you know that "In 1968, Apollo 8 Astronauts used silly putty to stick down their tools so they wouldn't float away in zero gravity'? I, for one, am still a fan of silly putty and love lifting cartoon images off the Sunday newspapers when I see the girls' silly putty laying around the house.
I could go on and on about all the fascinating information and incredible facts that fill the pages of this 208 page book. But, instead, why don't you pick up a copy to share with your family, today? This is one book every member of the family will love reading, and will find fascinating.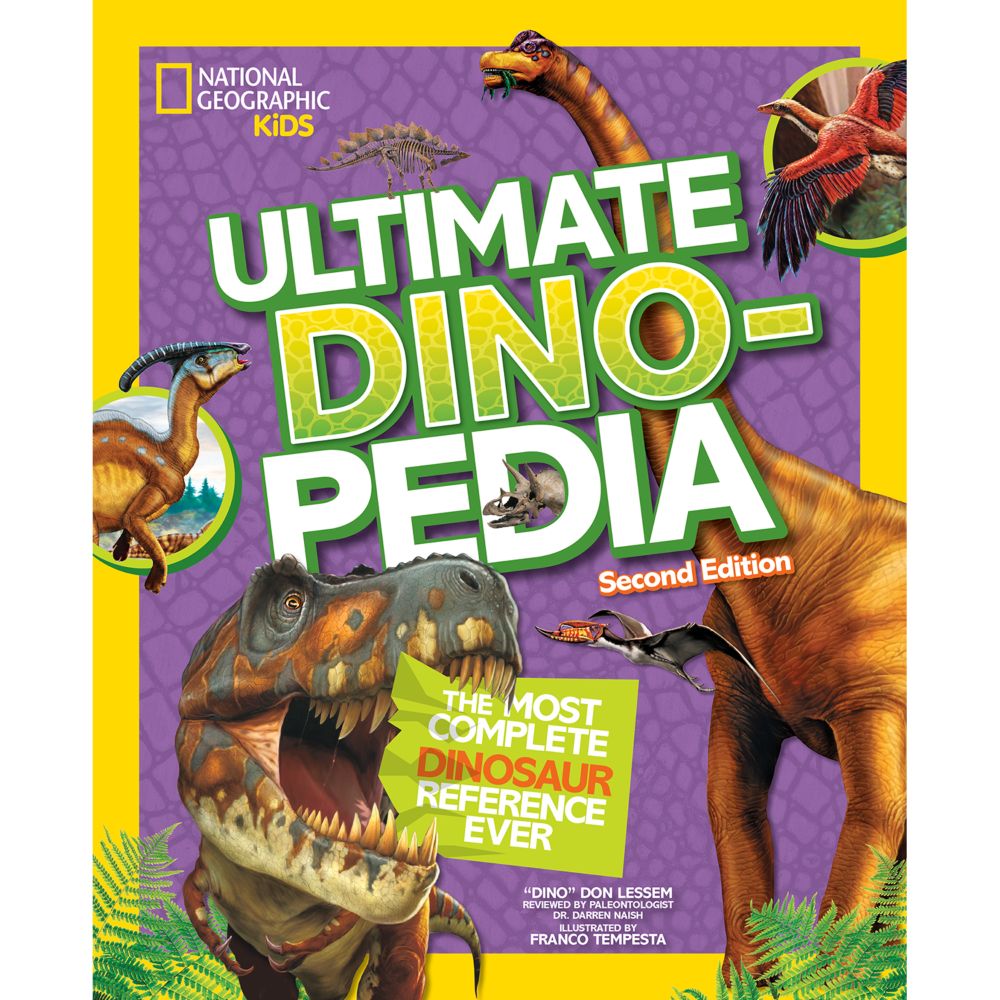 Lastly, I was sent "Nat Geo Kids: Ultimate Dinopedia Second Edition". Thanks to a recent dinosaur lesson we did for homeschooling, followed by a fun monthly dinosaur box I was sent and shared a review of last month, my girls are all about dinosaurs now. What I love about this book is that is jam packed full of vibrant color photos and fun facts about dinosaurs. Here is more about this book:
"

Dinosaurs continue to fascinate kids, and although these amazing creatures roamed the Earth ages ago, new dinosaur discoveries are still being made today. The new edition of the popular Nat Geo Kids Dinopedia includes all the latest species and is the most complete, up-to-date dinosaur reference available. Find favorites, like the fierce T-rex and the gentle Brontosaurus, plus audacious new finds, like the Anzu, Kosmoceratops, and Yi. Every dino profile is colorfully illustrated and features descriptions of when they roamed the Earth, how they lived, what they ate, and more. There are more than 600 dinos featured in all, including 10 profiles of recently discovered dinosaurs and new entries in the Dino Dictionary. Reports from paleontologists present the latest news and insights from the field."
Ages 7-10
Hardcover
296 pages
8 1/2" x 10 1/2"
My Thoughts:
My youngest daughter claimed this book as her own. She is all about dinosaurs right now and has had us read this book with her at bedtime. This book is perfect for dinosaur fans of all ages. The almost 300 page book is filled with fun facts about popular dinosaurs including Brachiosaurus and Tyrannosaurus, as well as "new" dinosaurs like Eotrachodon and Anzu. If you have other dinosaur books, you will want to check this new release out as it is filled with the latest paleontologist findings about the earliest known dinosaur and other recent discoveries.
Even though dinosaurs no longer roam the Earth, this book does an amazing job at keeping dinosaurs alive and well with all the the fascinating facts about these amazing facts. And, don't worry about not being able to pronounce the different dinosaurs' names as this book breaks their names down in a way that is easier to say. :-) Bella had so much fun learning the different dinosaur names and facts about each. This is one book I don't see her getting tired off, and one that she will use as reference for years to come.
We had so much fun reviewing the above mentioned new books from National Geographic Kids. I love seeing my girls grab these books from the bookshelf and sit down and read them. And, this past Thanksgiving, they couldn't help but show off the "Weird by true! Christmas" book, which is filled with 300 festive facts to light up the holidays.
With the holidays fast approaching, these books and others from National Geographic Kids would make for a great gift idea for kids. Santa will be bringing them enough toys, so why not give them something educational and fun to read? My girls can't get enough of these books, and always get excited when they see these books arrive at our door.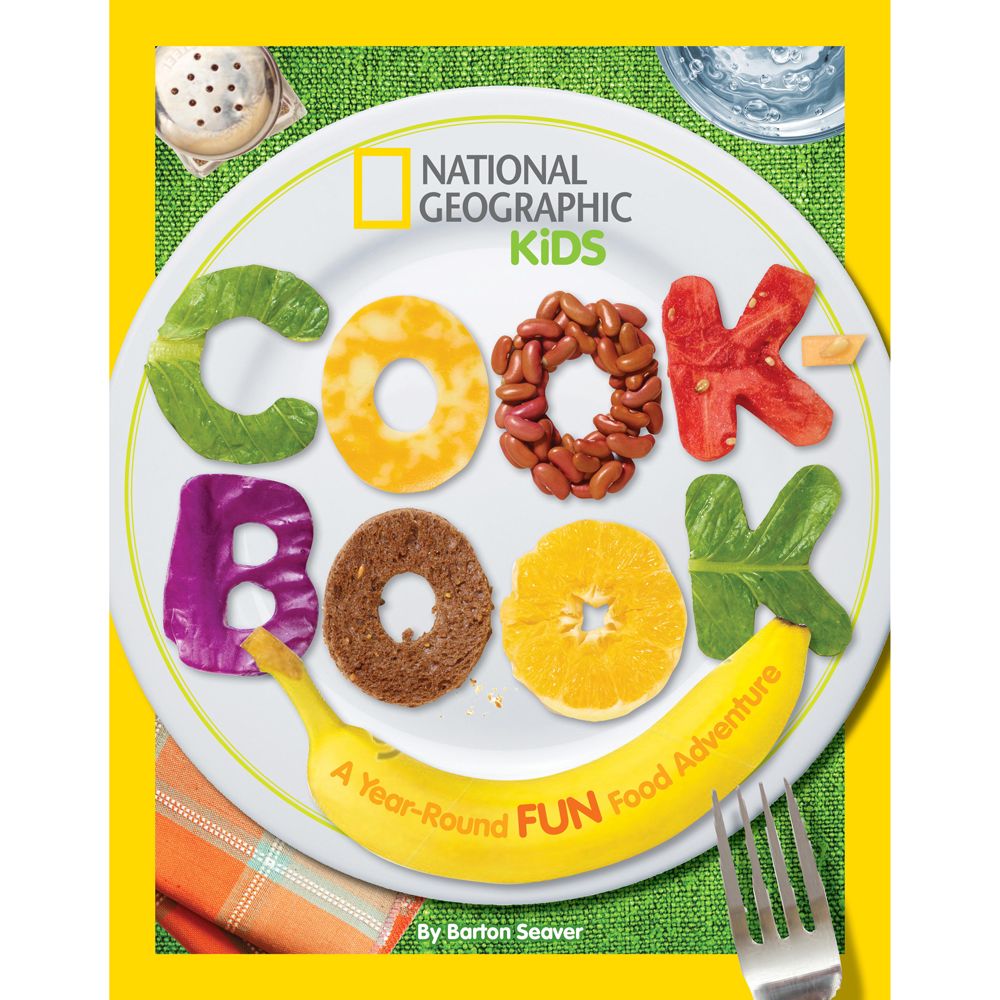 To learn more about the three books I mentioned above, as well as other recent National Geographic Kids books, that would make perfect gifts this holiday season, visit https://kids.nationalgeographic.com/ today.
Disclosure: I was sent review copies from the publisher in exchange for an honest review. All views shared are mine and mine alone.