Disclosure: I was sent a review copy from the publisher in exchange for an honest review. All views shared are mine and mine alone.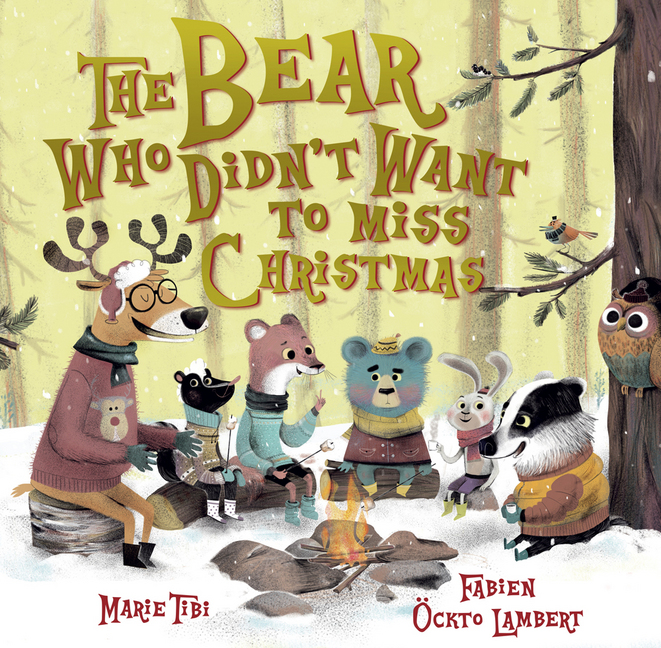 One of my favorite traditions at the holidays is doing a book advent. Similar to the chocolate advent calendars where you open a marked door each morning for a surprise treat, I do the same thing but with books. I find a selection of holiday books -- some old and some new to make up 24 days, and then wrap each book and put a number 1-24 on them. Then, each evening before bed, the girls take turns, and unwrap a book that we will read that night at bedtime. We go through our stack of holiday books as we count down the days until Santa's arrival. And, on the last night, in addition the last book wrapped, we also enjoy the classic "Twas the Night Before Christmas." This has become a favorite tradition of my girls, and now that they know how to read, they love to grab the books we have read in years past and then the new ones once we start our annual book advent, and read them on their own. There is no better way to get into the holiday spirit than by snuggling up close with your children and reading a good holiday book, don't you think.
To give you ideas on great holiday books that you could incorporate in your family's own Christmas book advent, I am going to be sharing a few posts from books I recently received from the folks at Sterling Publisher. And, be sure to read until the end, as each of my posts will include a giveaway, so you have a chance to win one of these wonderful children's books to share with your family this holiday season.
The first book I wanted to share with you is "The Bear Who Didn't Want to Miss Christmas." Here is a little about this book, followed by what my family and I thought of it, and then the giveaway. :-)
"Winter is coming, and it's time for little

bear

to

settle in for his long cold-weather nap – but that means he won'

t

get

to

celebrate

Christmas

with his woodland friends! Little

bear

is very sad – can his pals find a way

to

help him join

the

holiday fun?

THE

BEAR

WHO

DIDN

'

T

WANT

TO

MISS

CHRISTMAS

written by Marie Tibi and illustrated by Fabien Ockto Lambert is a heartwarming picture book that captures

the

festive spirit of

Christmas

and

the

beauty of friendship."
My girls really enjoyed this book. As we started to read it they felt sad for little bear in that he would be hibernating soon and not be able to enjoy Christmas or a visit from Santa like her other woodland friends. They hoped for a happy ending, and that they got when little bear's friends came up with a brilliant idea -- an almost Christmas. While bear was distracted, his friends decorated his cave and got presents together to surprise him with. And, on the day that he was to hibernate his friends surprised him with his very first almost Christmas, which made little bear so happy. Everyone enjoyed the celebration and then little bear settled in for his long winter's nap, where he was most definitely going to be dreaming all about his first Christmas thanks to his friends.

If you are looking for a cute, heartwarming story about the holidays and friendship, then you will want to check out this new children's release, about a bear who almost missed Christmas, but his friends stepped in to save the day and the holiday extra special for him.
Thanks to the kind folks at Sterling Publishing, one (1) lucky Inspired by Savannah reader will win a copy of this book to share with their child(ren) this holiday season.
To enter, please complete the entries on the Rafflecopter form below. Good luck!
a Rafflecopter giveaway
Marie Tibi worked in education before becoming a children's book writer. Her previous books, published in France, include La Petite Poule Moustachue, Mimi La Petite Croche, and Le Grand Petit Explorateur.
Fabien Lambert is a graphic designer, illustrator, and writer of children's books. He lives in Nantes, France.
Disclosure: I was sent a review copy from the publisher in exchange for an honest review. All views shared are mine and mine alone.