Disclosure: I was sent a sample from the vendor in order to write up an honest review. All views shared are mine and mine alone.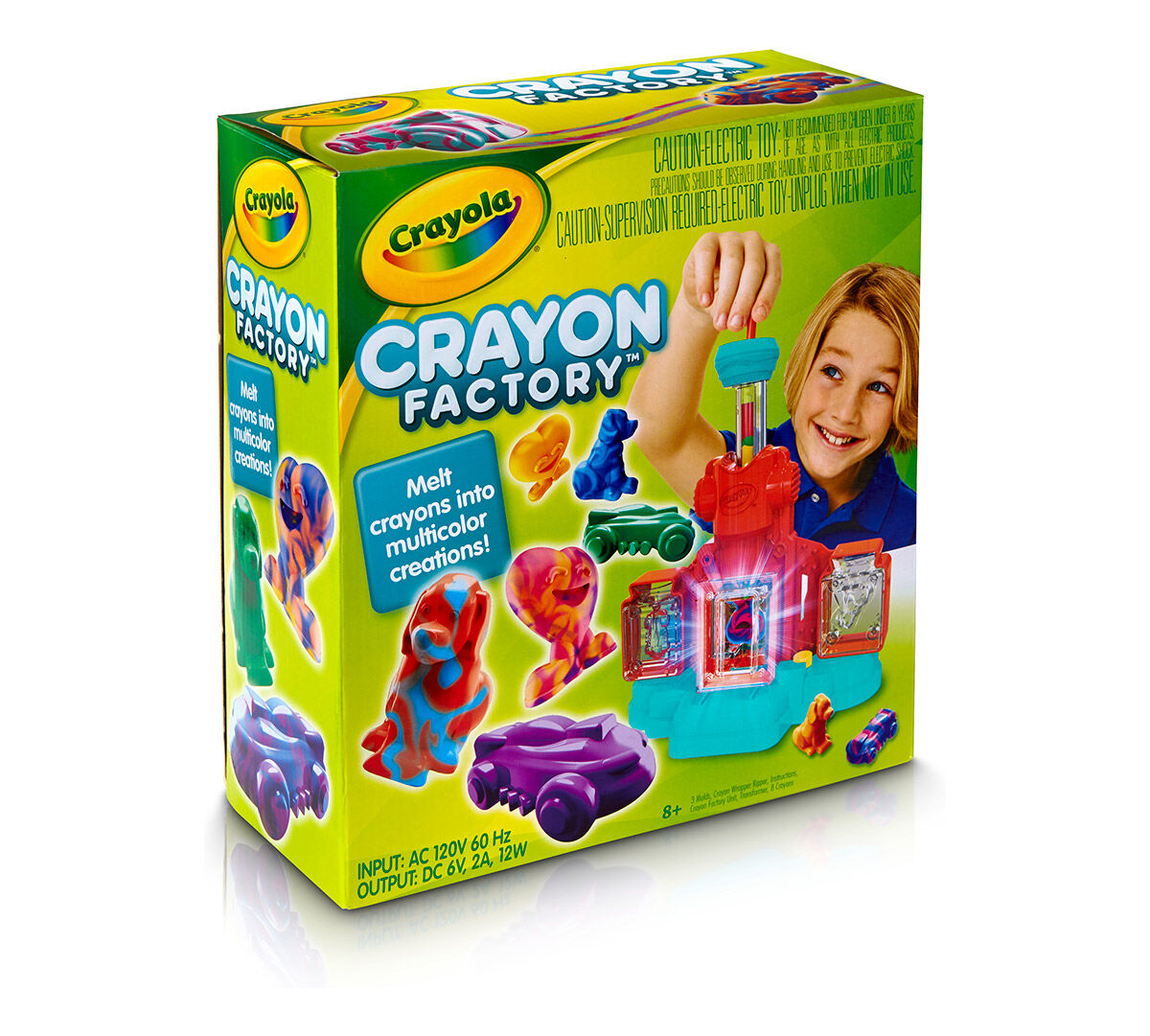 My girls love to color. With coloring comes broken crayons...a lot of them. I hate to throw them out, as they still have some good coloring left in them. But, my girls don't like to use broken crayons. So, I am left with a plastic bin filled with Crayon bits. I started saving them after the girls attended a friend's birthday party last year and they received custom crayons their friend made by melting down crayon bits into a mold. The mom shared the process, and I thought this would be a great solution for all those broken crayons that still have coloring left in them.
Unfortunately, I never got around to making custom crayons with the girls, as I never seem to have enough time the day to do all the stuff we have to and want to do. So, the crayon bits bin is starting to overflow and poor broken crayons have started to land in the trash. Sniff Sniff. :-( If only there was a better solution to making custom crayons like the one I learned about -- baking in molds for a while and then letting dry overnight...a tiring and long process if you ask me. And, I am not sure I want to add crayons to my oven.
The folks at Crayola must have heard my cry for help, as they came up with a cool new product, which has also become a must have toy this holiday season...the Crayola Crayon Maker. Just like the name says, this machine lets kids turn crayon bits into crayons in no time at all, thanks to the three molds included.
"Watch your colorful Crayon bits transform into customized car, heart and puppy Crayon creations! Use the included Crayons or recycle your old Crayola Crayon bits to create marvelous melted creations with the electronic Crayola Crayon Factory. Simply mix, melt and mold to make custom creations for playing and doodling.
The Crayola Crayon Factory is designed to work with most standard size Crayola crayons. Parents don't have to worry about kids and hot oven, as this electric-powered accessory lets kids create custom toys with colors of their choice, right at the table.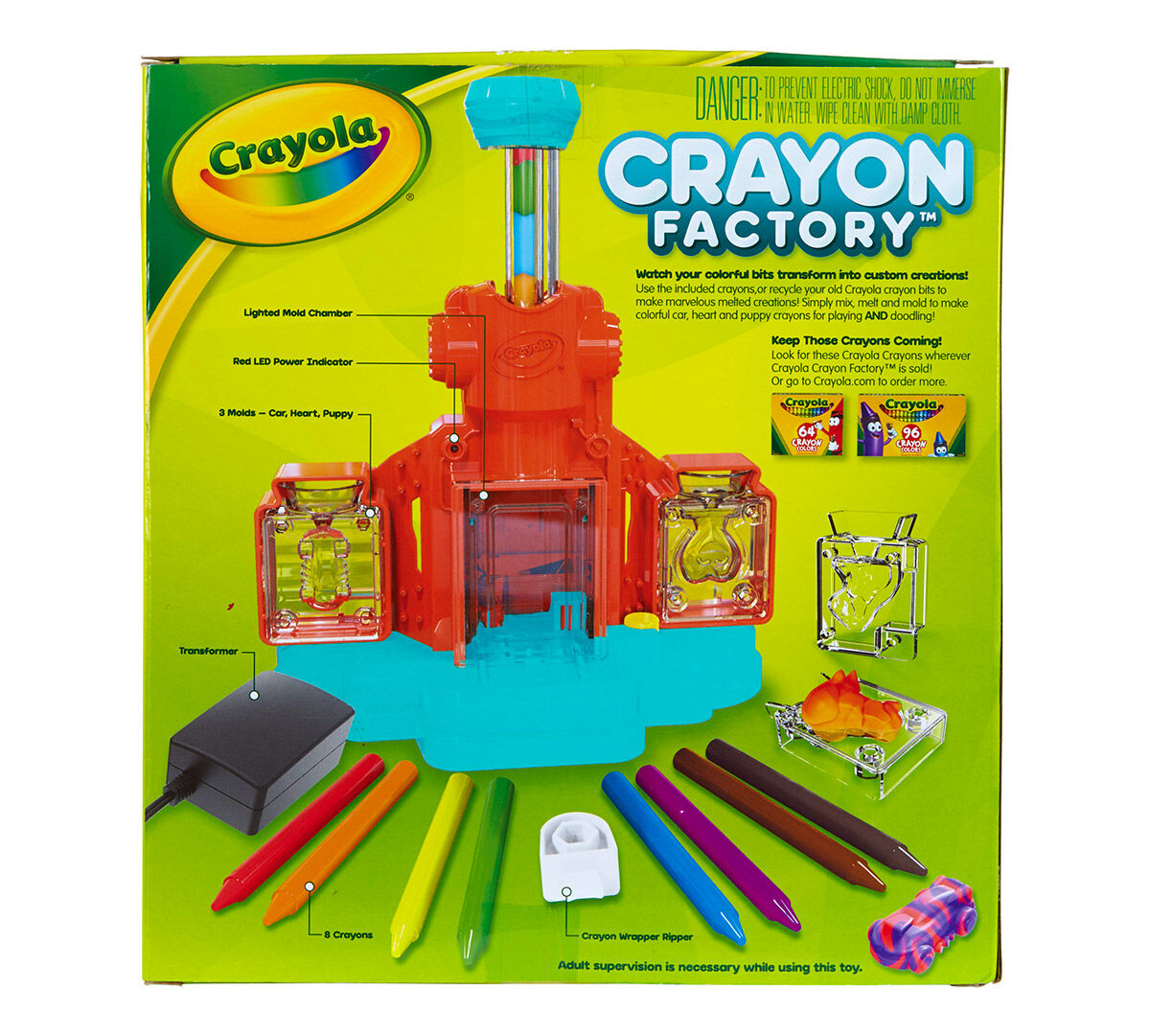 The Crayola Crayon Factory is perfect for kids ages 8+
Simply feed crayon bits into the factory and watch as they melt and transform into cool, colorful figurines.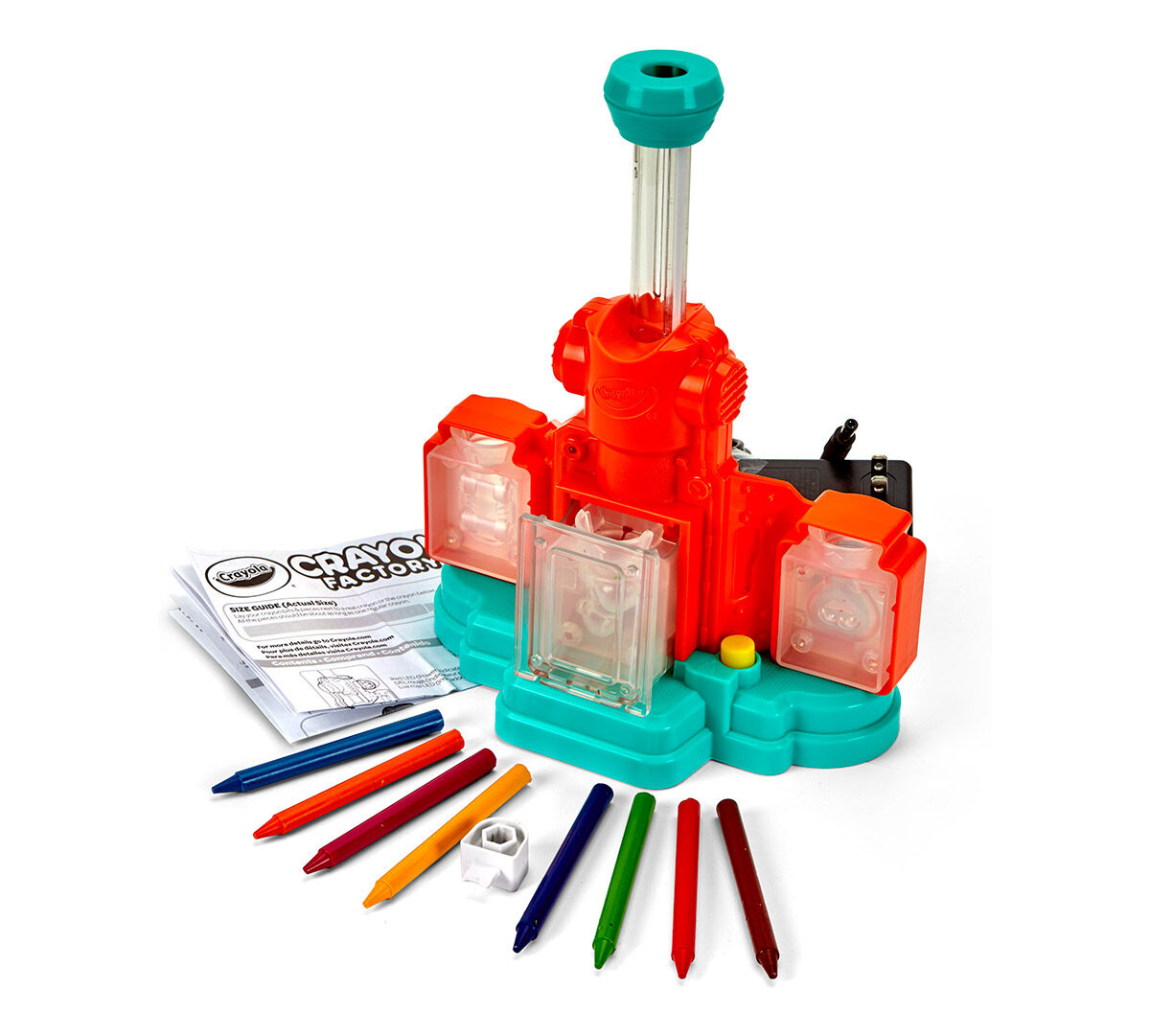 The kit comes with three molds and eight full-sized crayons, so kids can start recycling crayons right out of the box. And because the resultant figurines are made of crayon wax, kids can use them for either drawing or playing.
I am so happy we don't have to throw out good crayons anymore just because they break. Thanks to the Crayon Factory from Crayola the girls can add their broken crayon bits to the machine and turn them into rainbow puppies, cars and hearts to keep for themselves, or share with friends. My girls love making their own crayons, especially when they experiment with the different color bit they add to the machine. Whether it is a rainbow effect or a multi-shade red or blue crayon, the girls like creating new crayons, while helping me to recycle their broken crayons, instead of throwing out. No more tears here. :-)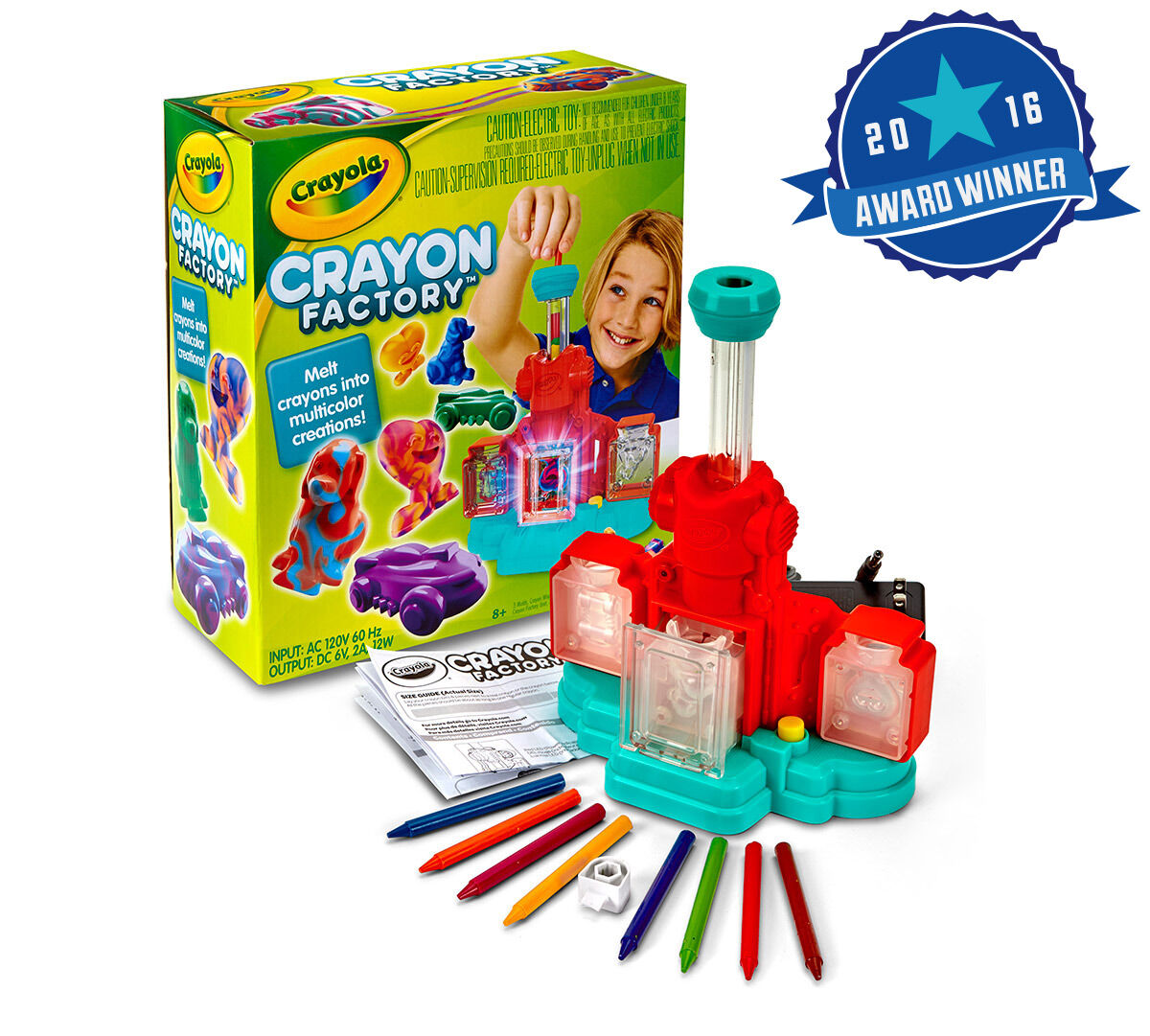 Head on over to http://bit.ly/CrayonFactory to purchase the Crayola Crayon Maker now for only $27.99. Act fast as this one of hot toys for 2016 and will be flying off store shelves in no times.
ABOUT CRAYOLA:
Crayola LLC, based in Easton, Pa. and a subsidiary of Hallmark Cards, Incorporated, is the worldwide leader in children's creative expression products. Known for the iconic Crayola Crayon first introduced in 1903, the Crayola brand has grown into a portfolio of innovative art tools, crafting activities and creativity toys that offer children innovative new ways to use color to create everything imaginable. Consumers can find the wide array of Crayola products in the "Crayola Aisle" at all major retailers. For more information visit www.crayola.com or join the community at www.facebook.com/crayola.