Disclosure: I was sent review copies from the publisher in order to write up an honest review. All views shared are mine and mine alone.
Here are three great books to add to your list of holiday books to pick up and share with your child. I especially love the fill-in-the-blank Grinch one. These and so many other wonderful books from Penguin Random House will delight kids of all ages this holiday season, as you begin to get into the holiday spirit and count down to Christmas.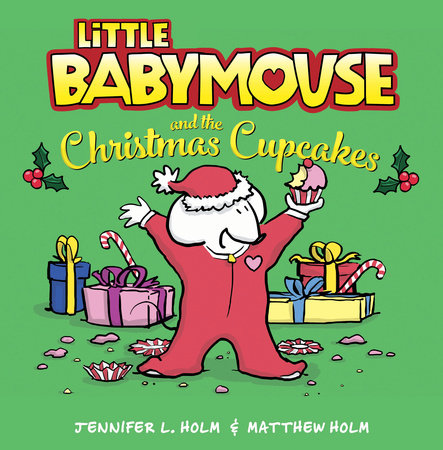 Synopsis:
"Graphic-novel darling Babymouse makes her picture-book debut in a Christmas story . . . all about cupcakes! (Typical.)
Thank goodness Babymouse ate all of the Christmas cookies her mom made for Santa. Now she can make him something he
really
wants—CUPCAKES! But wait . . . what's that rumbling in the other room? OH NO! A DRAGON!!!!! Can Sir Babymouse defeat her fiery foe and save Christmas?! Or at least save a cupcake or two? Maybe not. . . .
Jennifer and Matthew Holm bring us Babymouse's very first full-color adventure! With signature Babymouse humor, comic book–style panels, and oodles of pink-frosted cupcakes, new readers and devoted fans alike will find plenty to love."
My Thoughts:
Both of my girls got a really good laugh out of this book when I read it to them. They thought the little mouse was silly in eating all the treats he and his mommy were making for Santa.
Everyone knows you have to leave Santa a plate of cookies, but little Babymouse opts for cupcakes after he finishes off a plate of cookies that were supposed to be for Santa. But, when his belly begins to grumble and he eyes the tasty cupcakes, will he be able to fight off his urge to eat them all, so that he can leave at least one for Santa on Christmas Eve.
This cute story will have children, especially little ones, giggling as they read through the pages and see the big imagination this little mouse house. Does Santa get a cupcake on Christmas Eve?....Yes, but a piece is missing...thanks to Babymouse. :-)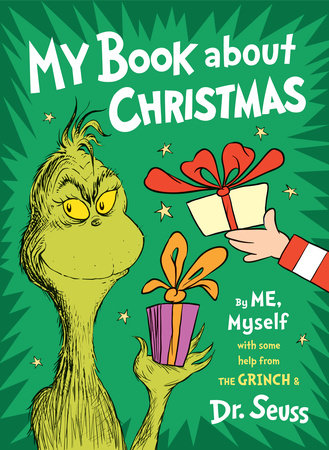 Synopsis:
"
A book that kids can write (and draw) about their favorite holiday traditions—with a little help from Dr. Seuss!
This hardcover collectible activity book based on
How the Grinch Stole Christmas!
has the easy-to-read and easy-to-fill-in style of Dr. Seuss's classic
My Book About Me.
Elementary school–age children will be excited to write—and draw—about their family, school, and community holiday traditions. Includes quotes from
How the Grinch Stole Christmas!,
simple writing activities, yes-and-no questions, unfinished images for kids to complete, mazes, and space for family and friends to share their favorite traditions. Perfect for getting children to think about what the holidays truly mean to them and their family,
My Book About Christmas by ME, Myself
is a great gift that will become a cherished keepsake."
My Thoughts:
We love reading about the Grinch at Christmas. But, this year, will be even more fun as the girls will be filling this cute keepsake book about their holiday traditions, wish lists, favorite foods and activities to do at Christmas, etc.
In addition to the easy to read and fill in questions, kids will enjoy fun mazes, completing unfinished pictures and even having spaces throughout the book to add personal photos to truly make this a treasured keepsake to enjoy for years to come.
My girls and I read through this book the other night and answered the questions verbally, as I am waiting on another copy to arrive in the mail, so each of the girls have a book to complete. i plan to surprise the girls with a fun Grinch themed night where we will watch the classic Grinch Christmas movie, make fun crafts and snack on Grinch treats, as we complete this cute fill-in-the blank book. Then, when Christmas day arrives and family comes to visit, they will be able to share this unique holiday book about themselves with them. :-)
Then, next year when the holidays roll around, I will pull out this book and share with the girls, so they can see how much they have grown and how they likes or views on the holiday may have changed. :-)
If you are looking for a fun "All About Me" book centered around Christmas to share with your child, then you will want to check out "My Book about Christmas". You will not be disappointed!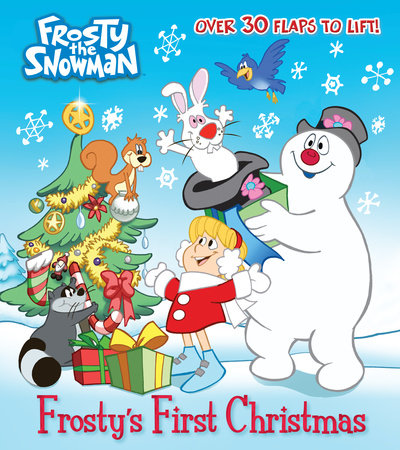 Synopsis:
"
It's Frosty's first Christmas! Children ages 2 to 5 will love to lift the flaps to discover all the joys of Christmas in this sturdy full-color board book based on the beloved 1969 television special
Frosty the Snowman
."
My Thoughts:
It's not Christmas without Frosty the Snowman...and this cute lift the flap book is a fun board book to share with little ones. Even though my girls are a little old for it, they had fun lifting the flaps to see what was hiding underneath.

With very few words on each page, this book is perfect for little ones as they will get lost in the different sized lift it flaps. There are over a handful of these flaps on each page, which makes for an enjoyable snuggle time together.
Penguin Random House has so many wonderful books that would make for great stocking stuffer and to include in your Christmas book advent. You can learn more about the books mentioned about, as well as more holiday themed and new releases by visiting http://www.penguinrandomhouse.com/.
Disclosure: I was sent review copies from the publisher in order to write up an honest review. All views shared are mine and mine alone.