Disclosure: I was sent a promotional item from the vendor in order to share news of the new 24/7 texting news, in addition to hosting the giveaway. However, all views shared are mine and mine alone.
Butterball Goes On Demand
The most helpful resource for holiday preparation is taking their help to the next level –
turkey experts are now just a text away
It isn't the holidays until I share a post and giveaway for Butterball. I have been partnering with Butterball for the past 5 years, and love hearing from them every October as they have news about a new feature or service to their already popular Turkey Talk Line. In years past, they added how-to videos and recipes to a Butterball Search, just to name a few. Now, for 2016, they announced today they will be adding 24/7 texting. Now you can text your cooking questions to the Butterball Turkey experts starting Nov.17 through Nov. 24th. In a day and age where we are always glued to our phones and opting for texting over talking to someone, this is wonderful news for us all. :-)
Here is more about the new 24/7 Texting option from Butterball this holiday season. And, be sure to read on, as I will be offering two lucky readers a chance to win a $20 Butterball check to help with their upcoming grocery shopping for the holidays. :-)
"In an age of immediacy, cooks want the support they need at the touch of a button, whether it's advice, watching a how-to video, searching on their phone in-store or looking for extra help while in the kitchen. This year, Butterball® is taking their support to a new level, offering for the first time the ability to text cooking questions to experts at the Butterball Turkey Talk-Line® from

Nov.17-24

by texting 844-877-3456.
In addition, Butterball has curated content so must-have information is available in new and exciting ways on
Butterball.com
– top questions answered, videos, etc.
"It's been more than 35 years and cooks still have the same turkey questions - where to buy, how to thaw, is my turkey done – but what has changed is the way they want to get the information," said Sue Smith, co-director of the Butterball Turkey Talk-Line. "So to support cook's evolving needs we're not only continuing to support with social media, updated website videos with top tips and in-person answers at 1-800-BUTTERBALL, but we're taking our support one step further by offering 24/7 texting for the first time."
"Butterball On Demand" – Streaming holiday meal help
With an overflow of information, technology and advice from social media foodies, holiday cooks need dependable support from knowledgeable experts who can instantly address their specific holiday cooking needs. Although the Butterball Turkey Talk-Line experts have heard every turkey question possible, experts are making it easier to get cooking help this Thanksgiving by offering the ability to text cooking questions for the first time. Additionally, new video tips will help with all of your Thanksgiving needs.
Week-long 24/7 Text Help

: With nearly one in three first time cooks saying they'd text the Butterball Turkey Talk-Line for cooking help[1], it only makes sense that Talk-Line experts will expand their support by offering, for the first time, the ability to text in their cooking questions. Therefore, Butterball will offer 24/7 text help from

Nov.17–24

, with experts available to answer any cooking questions. The service will support consumers looking for how-to tips, cooking support and any other turkey needs consumers might have, at the click of a button. Text help will be available 24/7 by texting 844-877-3456.
How-To Videos

: The Butterball Turkey Talk-Line experts have been answering turkey questions for more than 30 years and have helped almost 50 million cooks. Now their expert knowledge is available at your fingertips day or night with fun and helpful video tips for those preparing holiday meals, available at

Butterball.com

or

YouTube

.
Website and Mobile App:

Whether you have years of experience or it's your first time cooking the turkey,

Butterball.com

and the

Butterball Cookbook Plus App

have all the answers for your needs. Between coupon savings, trusted recipes, how-to-videos with step-by-step details and key tips for success, everything you need is easily accessible.
Expert Advice Anytime, Anywhere:
The help doesn't stop there. The Butterball Turkey Talk-Line has evolved how they help cooks and are able to provide expert advice anytime, anywhere.
·
Facebook and Twitter:
Help is available through the Butterball
Facebook
and
Twitter
pages with

tips, special savings and more.
·
Pinterest:
Find Thanksgiving recipe inspiration for your holiday celebration on the Butterball
Pinterest
page.
·
Instagram:
Follow Butterball on
Instagram
to get a behind-the-scenes look, recipe development for our Thanksgiving meal and more.
·
Live Chats:
Engage with turkey experts through Live Chats on
Butterball.com
during November and December and receive real-time suggestions and advice.
·
Email:
Email Butterball using this
form
and receive helpful tips right to your inbox.
·
1-800-BUTTERBALL (1-800-288-8372)
: Turkey Talk-Line experts will be available this season starting

Nov.1 through Dec.24, 2016

, to answer questions and assist all Thanksgiving cooks.
The Butterball Turkey Talk-Line saved the day for me back in 2002 when I cooked my first turkey. I ran into two issues - not knowing if the turkey was done as it wasn't browning and the popper didn't pop. And, if that wasn't enough, my mashed potatoes looked more like soup. Thanks to a sweet turkey expert, she helped me calm down and talked me through the steps to check to see if the turkey was done -- thanks mom for that thermometer a year before that I never used, as it saved the day. And, with a few tips about the potatoes, I was able to serve a creamy bowl of mashed potatoes that was all the rage at the dinner table, next to the turkey. :-)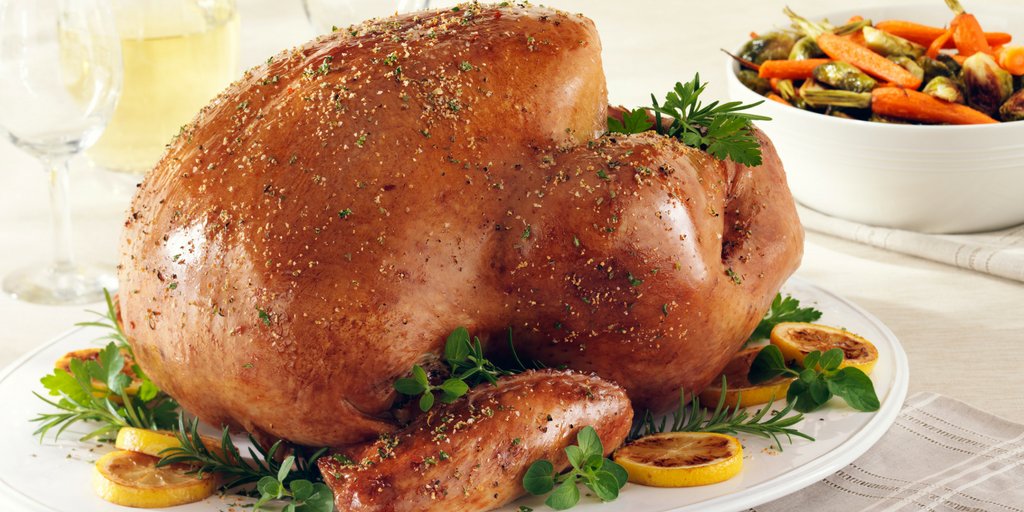 I have already watched a handful of the how-to videos, and have learned some new tips including picking the best bird. And, I will be sure to have the Turkey Talk-Line programmed into my phone in case I need to talk to a turkey expert this Thanksgiving. Knowing that Butterball is here to help, I know longer stress about cooking up a turkey as I know there are experts standing by to take my call, and now to answer my texts, and help save the day. :-)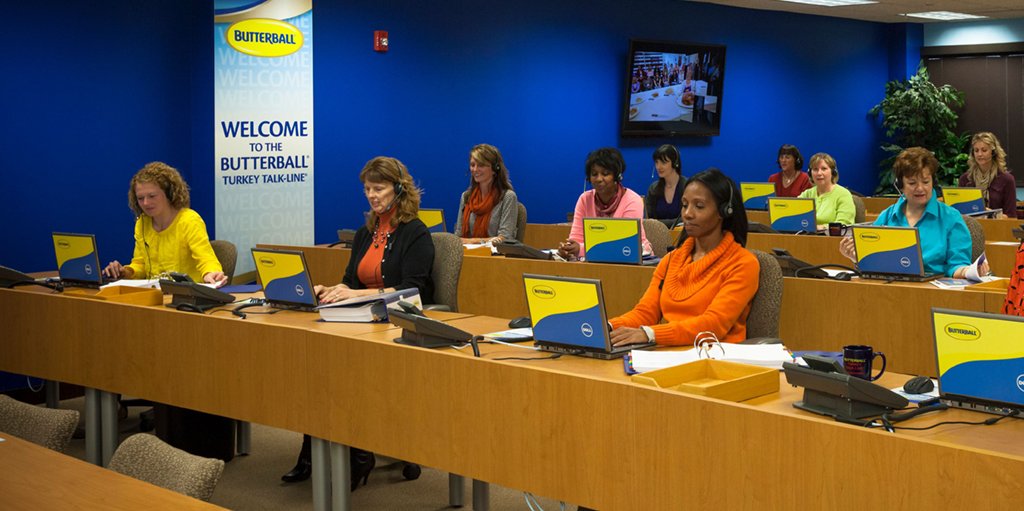 The Butterball Talk Line is Now Open!
And, as promised, here is my annual Butterball $20 Checks Giveaway...good luck! :-)
--GIVEAWAY--

Thanks to the folks at Butterball, two lucky Inspired by Savannah readers will each win a $20 Butterball Check to help with your upcoming holiday grocery shopping.
To enter, please complete the entries on the Rafflecopter form below. Good luck!
###
[1]
The Butterball Ipsos poll was conducted March 22, 2016-April 5, 2016. A nationally representative sample of randomly-selected adults aged 21-65 residing in the U.S. was interviewed via Ipsos' 25-minute online survey.
About the Butterball Turkey Talk-Line
One of the first national, toll-free consumer help lines, the Turkey Talk-Line has helped almost 50 million consumers since its first season in November 1981. Each November and December, professionally trained turkey experts assist more than 4 million cooks through the Turkey Talk-Line, Butterball.com, Facebook, Twitter, Instagram, Live Chats and emails in the United States and Canada. With more than 50 staff members, the Turkey Talk-Line has the resources to answer questions from either English- or Spanish-speaking callers, as well as respond to questions via email.
About Butterball
Headquartered in Garner, N.C., Butterball is the largest producer of turkey products in the U.S. – producing more than 1 billion pounds of turkey each year. For more than 60 years, the company has provided foodservice and retail products to customers and consumers around the world. As an industry leader in quality, food safety and animal well-being, the company employs numerous processes to ensure the health of flocks and implements recognized prevention measures to exceed food safety standards. Butterball products are currently distributed throughout the U.S. and in more than 45 countries. Butterball operates seven processing plants located in North Carolina, Arkansas, Illinois and Missouri.
For consumer questions or information, please visit Butterball.com or call 1-800-BUTTERBALL (1-800-288-8372). Visit ButterballCorp.com for corporate information about the company.
Disclosure: I was sent a promotional item from the vendor in order to share news of the new 24/7 texting news, in addition to hosting the giveaway. However, all views shared are mine and mine alone.