Disclosure: I was sent samples from the vendor in order to write up an honest review. All views shared are mine and mine alone.
Are you one of those people who go to Target for a few items, but come out with half the store? :-) I hear many of you laughing as you know it is true. I am the same way. I say I will stop in for a few items and then walk out with new finds from the dollar bins in the front of the store and more crafts for the girls and I do. My husband has gotten to the point where he says he will run in and grab something, as he knows how much I love to shop at Target, as do my two girls. As soon as they see the red Target symbol on a sign, they are quick to point it out and ask if we can go.
During a recent trip to Target I stumbled across a new brand called Yoobi, which I was not aware of. And, that night after I got home, I couldn't help but smile as I received an email asking if I wanted to review samples from the Yoobi line, to help make DIY Valentine's Day cards and more with my girls. I was quick to sign up for the opportunity to review the Yoobi line as I didn't pick up any of the products while at Target -- I actually said to myself that I would start here the next time I shopped Target and would pick up some Yoobi products. :-)
What is Yoobi and why did their product offering catch my eye?
"Y
oobi is based on a bright yet simple idea: colorful, vibrant supplies for school, home or office that give to classrooms in need. For every Yoobi item purchased, Yoobi contributes a Yoobi item to a classroom in need, right here in the U.S.!"
Yoobi carries everything from heart glitter (Bella's personal favorite) to markers, colored pencils and so much more -- all at an affordable price, which I love! We go through so much glue, glitter and markers. It is nice to know that their is a trusted brand that will provide top quality supplies at reasonable prices, for those of us who go through a lot of home and school supplies.
What is your favorite color?
The folks at Yoobi have supplies available in the following colors , so that you can fill your office and home with supplies in your favorite color -- neat, huh! :-)
But, you don't have to be craft fanatic or school teacher to love Yoobi products.
They are just great to have when you have an itch for a DIY project or need to keep the kids busy on a rainy or snow day. Yoobi products are also great for when the holidays roll around, like Valentine's Day, and you want to create fun, handmade cards to give to family and friends...like we did this past weekend.
When I decided to homeschool my girls I thought that they would miss out on fun things like Valentine's exchanges. But, I was wrong. With so many families homeschooling nowadays there are so many opportunities to exchange letters and cards. Both of my girls have pen pals that they share stickers and coloring pages with. And, this year, we will be creating and swapping Valentine's Day cards with 64 other homeschool kids. Yes, you read that right -- 64 kids. My girls can't wait for the mailbox to fill up with Valentine's.

This past weekend, I spread out the goodies I was sent from the folks at Yoobi, which included heart glitter, gel bracelets, glue, erasers, adult scissors, and a stamp roller (Savannah's favorite).
They also included some colorful paper to get us started on our handmade Valentine's Day cards.
Both of my girls had a blast making their own Valentine's to send to other homeschoolers. Like I said, Bella was a huge fan of the Yoobi heart glitter and kept reaching for it, to add a little pizzazz as she called it, to her cards. And, when they were done, they made sure to add a heart elastic band to an envelope that was addressed to a girl, as a fun surprise.
Can you believe this 6-pack of bracelets is only $2.24?
They would also make a great birthday favor bag item, too!
I have always loved crafts and love picking up fun new craft supplies and school supplies that will make creating handmade gifts, cards and more with the girls that much more enjoyable. I have to say, I am so happy to have had the opportunity to try out the Yoobi product line. They really are amazing!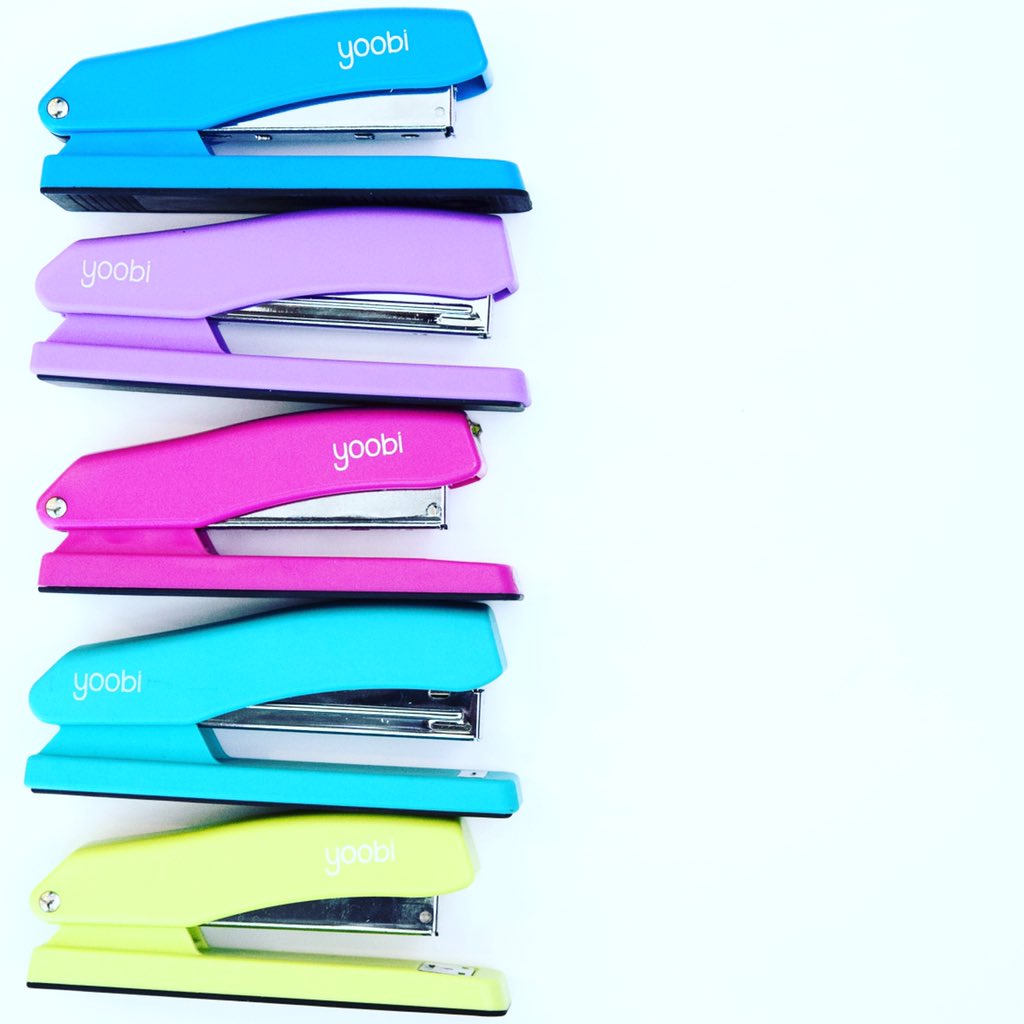 Not only are the colors fun and vibrant, but the products are made well and make crafting and creating one-of-a-kind school and home products that much fun.
I love when companies give back, just like Yoobi does. Just knowing that they give items to classrooms in need right here in the USA makes me want to support this brand even more by purchasing supplies for our home and school use.
If you and your kids love DIY projects like making homemade cards, or you have a home office and need to update your office supplies, then you will definitely want to check out Yoobi, available exclusively at Target and online at
Yoobi.com.
Here are some photos I snapped of the girls creating Valentine's cards with their Yoobi goodies. I can't wait for the other homeschooling kids to receive them, as I know they'll love them.
I can't wait to see what you and your family makes with your Yoobi supplies, so be sure to share and tag me in your social media shares. :-) Happy crafting!
Stay up-to-date on new product additions, special offers and sales and more by following Yoobi on their social media pages below...
Disclosure: I was sent samples from the vendor in order to write up an honest review. All views shared are mine and mine alone.