Disclosure: This
post was sponsored by the Role Mommy Writer's Network.
However, all views shared are mine and mine alone.
It seems like they are pulling out all the stops with this season's Survivor. Can you believe that this show has been on for 32 seasons? Hard to believe, but then if you really think back at all the memorable moments and castaways, you can see that is has been on for what seems like forever.
My husband and I have been counting down the days for the 90 minute premiere, which aired last Wednesday on CBS. Did you tune in? If you missed it and haven't had a chance to watch the recorded episode...shame on you. :-) Just kidding. You may want to skip this post as I will be sharing some spoilers from the episode that were a standout for my family, and I don't want to ruin anything for you.
If you did tune it, what did you love about the show? I, for one, loved how they broke the castaways up into three groups -- brawn, beauty and brains. While there are a couple castaways on the brawn team that make me scratch my head as to why they ended up on this team, I have to say the groups are well put together and will make for a great 32nd season.
The battle begins when these three tribes compete:
The Brains Tribe:
Peter Baggenstos
Aubry Bracco
Joseph Del Campo
Neal Gottlieb
Elisabeth Markham
Debbie Wanner
The Brawn Tribe:
Cydney Gillon
Darnell Hamilton
Alecia Holden
Kyle Jason
Jennifer Lanzetti
Scot Pollard
The Beauty Tribe:
Michele Fitzgerald
Anna Khait
Nick Maiorano
Caleb Reynolds
Julia Sokolowski
Tai Trang
From the moment the 90-minute season premiere began, my family was glued to the screen. I had seen a few previews of what is to come over the next 39 days for these castaways, including the YouTube clip below, so I had a sense of what I would be seeing...
I never imagined that the season would start off with a bang. You could already see backstabbing in the first tribal counsel. I seriously thought Darnell was safe after his heartfelt plea for a second chance. Then, when they had to do a second vote due to a tie, I was on the end of my seat and crossing my fingers for Darnell. I so wanted to see him get a second chance.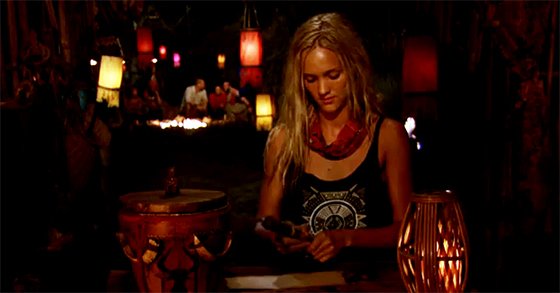 But, if you tuned in you know the outcome...he was sent home, while Alecia was given another night on the island. Boo hoo.
The standout scene of this new season so far was when Jennifer complained about a bug or something crawling in her ear.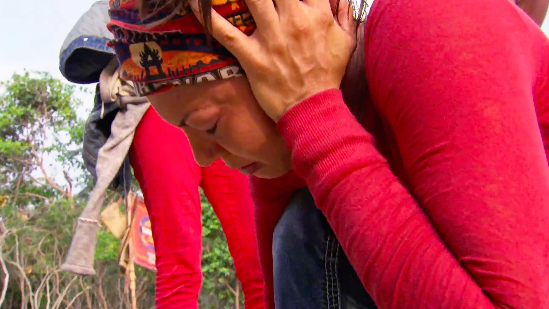 Some of her tribe members thought she was trying to get attention...that was until they saw blood leaking from her ear and then eventually a bug actually crawl out.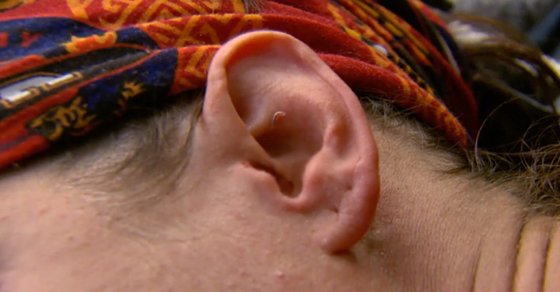 Who knew they would have ear cams for the castaways. This alone made me think again about ever applying for Survivor. So gross...don't you think?
I could go on and on sharing about my favorite moments of the 90-minute Season 32 Survivor opening, but if you are a true Survivor fan like me, then these moments are probably your favorite, too. So, I will not bore you. But, if you happened to miss the show as you forgot to set your DVR or didn't know it was on, I hope this post will remind you to tune this Wednesday to the CBS Television Network at 8:00PM ET/PT, so that you don't miss another minute of this exciting season. It looks like it will be the most grueling of all seasons of the Emmy Award-winning series...so, you don't want to miss a single moment. :-)
SURVIVOR is hosted by Emmy Award-winning host Jeff Probst and produced by SEG, Inc. Mark Burnett and Jeff Probst are executive producers.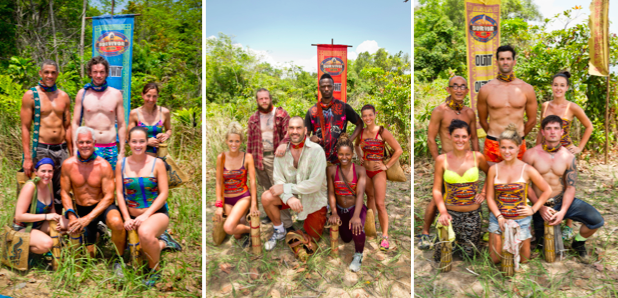 Facebook: http://www.facebook.com/Survivor
Twitter: http://twitter.com/#!/Survivor_Tweet
CBS on Twitter: @CBSTweet
Instagram: @OfficialSurvivor_CBS
Disclosure: This
post was sponsored by the Role Mommy Writer's Network.
However, all views shared are mine and mine alone.