Disclosure: This is a sponsored post in which I will be compensated by the vendor for sharing about promotion. However, all views shared are mine and mine alone.
Can you believe that the first month of the new year is almost over? Boy, does time sure fly by? I am still trying to recover from the craziness of the holidays and the colds we have been battling in our house. Hoping that come February things slow down and become less hectic. Wishful thinking from a mom, right?! :-)
One good thing has come from being on bed rest when I was sick with pneumonia over the Christmas holiday, as well as tending to my girls who have been sick on and off since November...I was able to get all the photos from our phones and computer downloaded to our Cloud drive and organized. I had over 5000 photos alone on my phone to go through. While it was tiring, it did bring a smile to my face as I looked through each and every photo. I could see the girls growing up right before my eyes. It is amazing how at the beginning of 2015 they both still had baby faces. But, as the months progressed, they started to look (and act) more like big girls. :-)
So, what to do with all the photos I have organized? I have been taking advantage of an amazing limited time offer from my go-to photo site, Shutterfly. Have you heard about their FREE unlimited prints offer yet? If not, you have been missing out and should definitely act fast to take advantage of this great FREE offer.
Right now, if you download the Shutterfly app (available for i

Phone, iPad and Android), you will get

free unlimited 4x6 and 4x4 prints for a limited time only).
If you are unfamiliar with Shutterfly or ordering your photo prints online, you have to make a point to visit www.shutterfly.com today to learn more. I have been using this site for years for personalized photo gifts for the holidays, photo books, print orders and more.
Why do I keep going back to Shutterfly? I have found their site so easy to use. The registration process is easy as 1-2-3. And, when it comes to importing photos, you can do so with ease from you Instagram and Facebook accounts, as well as well as from your computer or stored drive.
Once you download the Shutterfly App you will find yourself wondering how you ever lived with this site and their many services and product offerings. :-)
You don't have to be a new Shutterfly customer to take advantage of this amazing FREE unlimited prints offer (
Shipping fees will apply; please allow 7-10 business days for economy shipping)
...you just have to act fast as it is only available for a limited time.
So, what are you waiting for...why not get those
holiday photos off your phone and in your hands, or send to family and friends to enjoy. And, with Valentine's Day fast approaching this would be the perfect time to put together a fun photo collage or photo album of treasured moments with your sweetie. :-)

To get started, click on one of the following links to download the Shutterfly app to your mobile devices/phones today...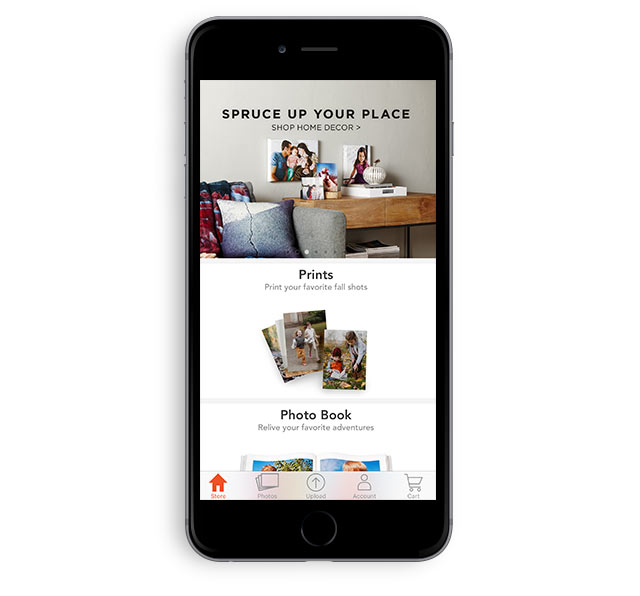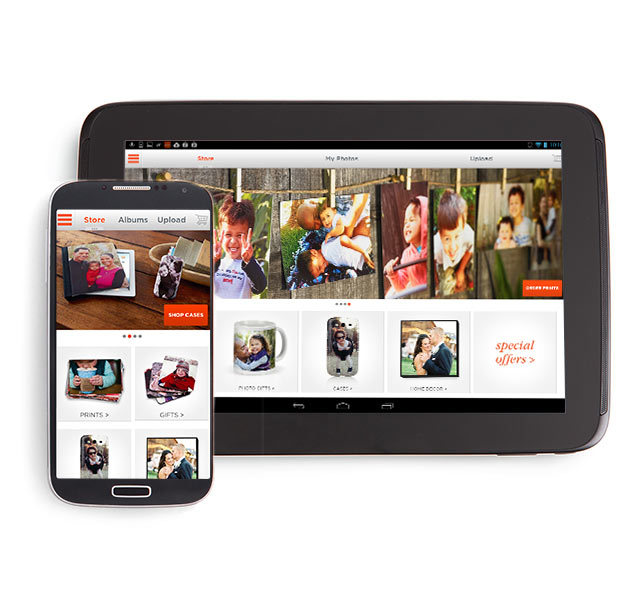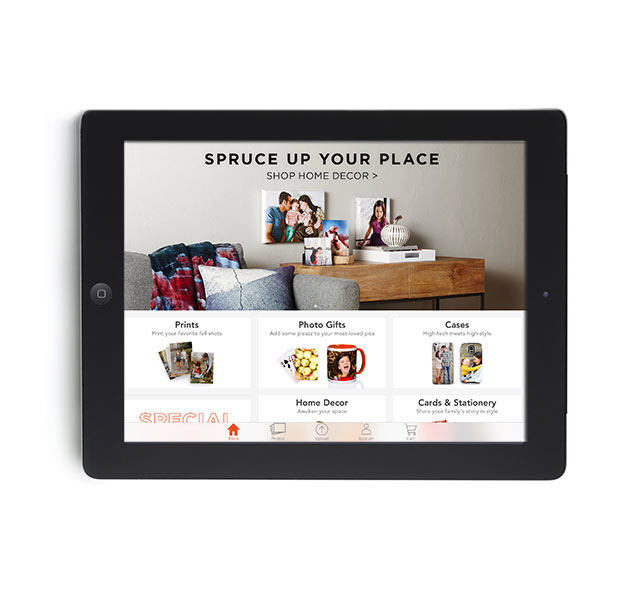 ===
Don't forget to follow Shutterfly on their social media pages to stay up-to-date on special offers, discounts and promotions (like this one), giveaway and more...
It's a dream come true: Enjoy unlimited FREE 4x4 and 4x6 prints exclusively on our app. Order all your favorite photos from your phone in minutes. Offer ends soon.
http://bit.ly/1JMXUxy
Disclosure: This is a sponsored post in which I will be compensated by the vendor for sharing about promotion. However, all views shared are mine and mine alone.