Disclosure: I was sent a sample from the vendor in order to write up an honest review. All views shared are mine and mine alone.
My girls have been going through a stage where they like each other and will play with nicely together one minute, but then the next, they don't want to be sisters and stomp off to other ends of the room. I hear from friends and family that I am not alone in watching this love/hate relationship, and that it will come and go throughout their life. Heck, I have two brothers and totally understand it, but always thought my girls would be best friends and always get along. Silly me! :-)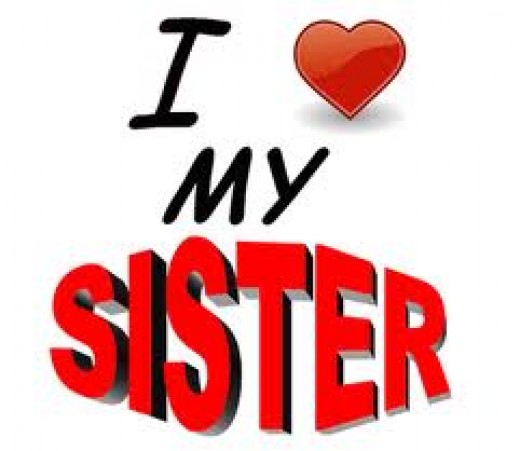 For the past week, we have been passing a nasty head cold back and forth and laid up. As a result, the girls have had to share close quarters most of the day, either laying together on the couch or snuggling up next to me (one on each side). There has been a lot of movie watching and playing with apps on the phones to keep the girls entertained. But, just like the tiffs they have when they are healthy, the girls found themselves at times fighting other little things like the volume on the phone or television being too loud, or one watching more of their favorite show that the other was growing tired of watching. So, to keep the peace, I had to give the girls their own phones and portable DVD players to use. This solved the problem, until they grew bored of them. Ugh. :-)
As the days passed, the girls started to feel better and started to play together again. And, for a short time, I was able to snap photos and watch them enjoy each others company the other night, as they listened to a play list of songs they put together earlier in the day TOGETHER. It was so nice to watch them smile and giggle, and pass the over the ear headphones back and forth so they could each hear the music.
Here are some of the photos I took of the girls enjoying their favorite music and the new Iron Man over-the-ear headphones from eKids we were recently sent.
Precious, huh? These are definitely photos I will be cherishing and sharing with the girls when they "don't like each other," just to prove otherwise. :-) As for the Iron Man headphones you see in the photos, these are new from eKids and worth checking out if you have an Avengers fan in your house.
Thanks to my husband, my girls love Iron Man, and were so excited when they saw these headphones arrive in the mail. And, we only had one pair, so they had to share, if they wanted to try out.
Become your own legendary hero wearing these super-cool headphones. Connect any music device and power up your favorite playlist anywhere, anytime!
Unlike other over the ear headphones we have purchased, these actually fit perfectly and stay in place, even on our girls' tiny heads. They were dancing and be bopping around while wearing these cool and oh-so stylish over-the-ear Iron Man headphones, and they were staying in place. We can't stay this about other headphones we own.
In addition to the Avengers over-the-ear headphones, eKids is also offering the following speakers and over-the-ear headphones, all under $30.00...
My husband keeps asking for the Iron Man character rechargeable speaker for his office, with his own pair of over-the-ear headphones, as the girls don't want to share. Go figure!
Rechargeable Character Speaker Features:
Mini speaker for any audio source

Cool character styling

Size defying sound

Built-in rechargeable battery

Supplied cable for charging speakers and connecting to audio source

Connect multiple speakers via the line-in jack

Power and charging LED indicator
I did have a chance to sneak a listen with these headphones and was amazed at the crystal clear sound and the volume was just right for the girl's listening pleasure. :-) With so many birthdays this summer I have been wracking my brain trying to figure out what gifts to get everyone, from the girls' friends to our family and friends. But, after trying out these cool over-the-ear headphones from eKids firsthand, I now know what to get everyone -- their own headphones or rechargeable speakers with their favorite character, including SpongeBob SquarePants, Mickey Mouse, Tinkerbell, Minnie Mouse, Kermit the Frog and so many more.
Head on over to the eKids website now to browse their extensive character selection and to see the different products they offer, with most under $30.00.
Disclosure: I was sent a sample from the vendor in order to write up an honest review. All views shared are mine and mine alone.