Disclosure: I participated in an Influencer Activation Program on behalf ofMom Central Consulting for Starbucks. I received a promotional item and a gift card to facilitate my review
Just when you think people don't care in this world, you experience an act of kindness that reminds you that there are still good people in the world.
Lately, the girls have really been a handful. Savannah is going through the "No" stage, while Bella has turned into a wrestler overnight and goes around hitting Savannah when she doesn't get her way. And, even though I correct them, they pretend they don't hear and continue with their behaviors. Now, I can see what other moms of older children meant when they used to share how their kids were acting out and not listening and how stressful it was on them. If their acting out wasn't enough, with the arrival of spring, so has come dealing with allergies and migraines which seem to last 5-6 days straight. Not fun, when the last thing you want is to hear quiet or not have to yell or chase your kids around.
Usually the girls are acting up like this, I tend to stay home and wait until my husband gets home from work to run errands. But, we needed milk and to pick up a prescription at the pharmacy, so I braved their behavior and loaded them into the car. As soon as the car started, so did their demands and fussiness. I knew I would be in for a treat when I arrived at the pharmacy. Once in the store, the girls wanted one of everything in sight. And, when they saw that they were going to be leaving empty handed, they got fussy and let everyone in the pharmacy know it. Ahh, the joys of motherhood.
As I was checking out, an older women came over to me and handed me a card. She had heard and watched how the girls were acting, and wanted to wish me a happy Mother's Day, and remind me that their moodiness would pass, and that they are only little for a short time. I was blown away. Never have I received something from a stranger. and, for someone to take time out and pick out a card to make me smile really touched my heart and reminded me about the kindness of others. As I thanked her, she told me wished others would have told her the same thing when her kids were little. They are now grown up and with children of their own, but she misses the days of little ones running around -- even if some days are louder and more stressful than others.
After this encounter, I talked to my mom over coffee at Starbucks about it. She had come to visit for the weekend for the girls and reminded me that I also need to take "me time" as not to burn out and to keep sane. We all need little reminders like this. So, while my dad watched the girls, I decided to take my mom for coffee and to chat. It had been awhile since we really sat down and caught up and talked about things other than the girls. It was nice, and really did help me recharge my batteries.
As we were getting ready to leave, it was like deja vu, but this time I was watching a mom struggle with her kids. I saw another mom, with a newborn and a toddler checking out. The baby was crying and the toddler was fussy and trying to crawl out of the cart. Remembering how I was treated to a card, I knew I had to do something to pay it forward. So, I went up to her and asked if she liked coffee or tea? She looked at me weird, trying to figure out why a stranger was asking her this. She replied that she liked both. Then, I told her to come over the in-store Starbucks when she was done checking out as I wanted to treat her to a hot beverage and treat. Just like I was, she, too, was shocked that someone wanted to do something nice for her. Very unexpected!
She came over and told that I didn't have to and that the gesture was more than enough. But, I said that I wanted to wish her a Happy Mother's Day and buy her a coffee or tea. She had never been to a Starbucks as she thought they were expensive, and always had the kids with her. After looking over the menu, she opted for the Starbucks Teavana Oprah Chai Tea iced, and a vanilla bean scone.
"A perfect blend takes thoughtful composition. Teavana® Oprah Chai is the perfect way to wake up your tea ritual.
With a shared passion for tea, Oprah Winfrey and Teavana's lead Teaologists personally developed a distinctive chai rich in cinnamon, ginger, cardamom and cloves, blended with black tea and rooibos.
Now available
at Starbucks® and Teavana® stores and at Teavana.com, discover the blend as a loose leaf tea or handcrafted beverage. Each participating store also features Teavana® Oprah Chai boxed sets, ideal for any gifting occasion."
We asked if she had a few minutes to sit and enjoy her drink and scone? While she enjoyed the treat, my mom and I kept the little ones entertained. Luckily, I had some of the girls toys in my bag and a coloring book, so this lady's toddler was kept busy and quiet, so his mom could enjoy her chia tea.
She couldn't stop thanking me, and said she loved the Starbucks Teavana Oprah iced Chai Tea. This was going to be one Mother's Day she would be remembering. I couldn't help but smile, knowing that my Mother's Day was also made memorable by the greeting card I now carry in my car and look at when the girls are riled up and driving me crazy. I know to breath and that this is just a phase they are going through. So, I need to grin and bear it, while enjoying them being little, as they will be grown up before I know. I still can't believe Savannah will be 4 in July. Where did the time go?
After hearing the mom at Starbucks rave about the Starbucks Teavana Oprah Chai Tea, I made a point to try it out at home, as I was sent a sample to review, along with a tea infuser glass.
Wow! I am not usually a chai tea drinker, but this was really good. Not to strong, and really was a relaxing drink. Now, each morning when I wake up, instead of making coffee, I find myself reaching for the Starbucks Teavana Oprah Chai Tea from Starbucks to start the day. It has a calming effect and reminds me to breath, as I steep it and wait for it to be ready. I reflect on days past, as I prepare for the day ahead with the girls. And, now I find that when they start getting fussy, I am much more calmer and ready to handle the situation, thanks in part to the delicious tasting Starbucks Teavana Oprah Chai Tea and my pausing to take a few moments for me to relax. Please don't forget to take time for you, so that you don't burn out and can enjoy the kids, while they are still young. :-)
With only a few days left until Mother's Day, why not call up your mom and take her for coffee or tea at a local Starbucks? Or, surprise her with a new coffee cup, along with coffee or tea from Starbucks, to brew at home and enjoy? Starbucks offers a wonderful assortment of gift sets, bags of their popular coffees to go, as well as the Teavana tea line, so you are bound to find something for your mom.
Starbucks will be making a donation for each Teavana Oprah Chai product sold to benefit educational opportunities for youth through the Oprah Winfrey Leadership Academy Foundation
.
For every Teavana® Oprah Chai product sold at Starbucks or Teavana, Starbucks will donate to the Oprah Winfrey Leadership Academy Foundation. This includes $0.25 USD for each Teavana® Oprah Chai tea handcrafted beverage, $1 USD per 2oz of Teavana® Oprah Chai Tea, $1 USD per Teavana® Oprah Chai tea tin, and $4 USD per large gift set. Product selection varies by location. Learn more:
Oprah.com/OprahChai
While you are there, why not pay it forward like I did and buy another mom a drink and wish her a Happy Mother's Day. You will feel good knowing that you put a smile on someone's face, and made their day, as they sip on a delicious beverage from Starbucks.
--Special Buy One Get One Free Offer at Starbucks--
And, now until May 11, take advantage of the Mother's Day Buy One Get One Teavana Oprah Chai Tea special happening at Starbucks on Mothers' Day. This is the perfect opportunity to try the new Teavana Oprah Chai Tea, iced or hot, and share one with a friend, or even your mom.
Here's hoping your Mother's Day this year is memorable. :-)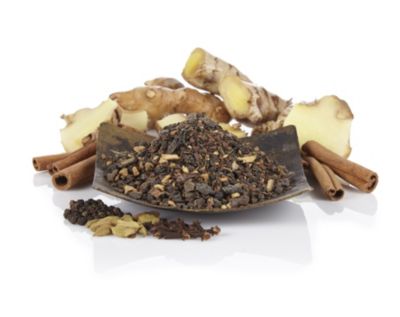 The ritual of steeping tea provides a time to pause and reflect each day. To those of you who share this appreciation of personal "steep time," Teavana and Oprah invite you to celebrate yours with us. Visit the Steep Your Soul website and watch videos (a new one each Sunday) that will help you slow down and reflect on your life and take time for you. You deserve it!
Disclosure: I participated in an Influencer Activation Program on behalf of Mom Central Consulting #MC for Starbucks. I received a promotional item and a gift card to facilitate my review