Disclosure: I was sent a sample from the vendor in order to write up an honest review. All views shared are mine and mine alone.

with
Scotchi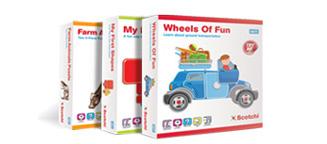 Scotchi educational games are created by a team of experts who have over 15 years
experience in the toy industry and children's world.
Our high quality games are made with the stages of children's development in mind:
Identify the needs and desires of young children and their parents.

Child psychologists take an active role throughout the development process.

Children test and try our products; their feedback helps create the perfect games.

Children love our products and have fun playing Scotchi.

Scotchi games have proven success with kindergarten teachers, occupational therapists and parents.

Games are made using top quality raw materials and printing methods, while adhering to highest international toy safety standards.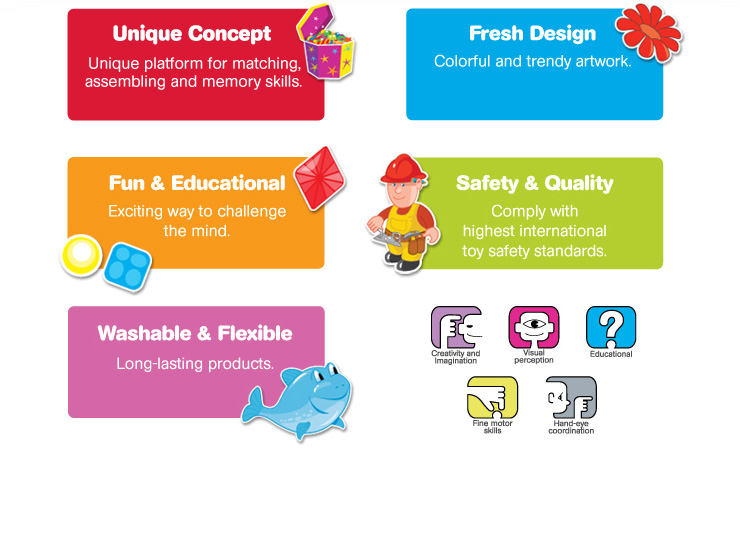 My Thoughts:
I was recently sent the Girls Dress Up set from Scotchi for my girls to play with. While Bella is the girly girl of the two and likes to play dress up, I found Savannah really getting into the matching game.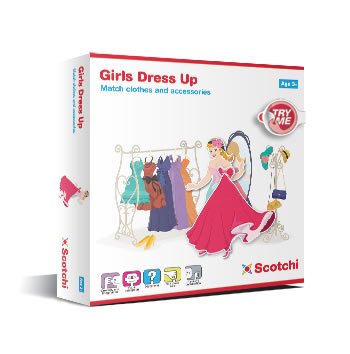 Mix and match clothes and accessories to dress up the girls.

Develops imagination, hand-eye coordination and the ability to distinguish and match clothes and accessories to their appropriate location.
4 figures

12 dresses

6 bages/purses

5 hats and 2 hair ribbons

2 fans and 2 flower bouquets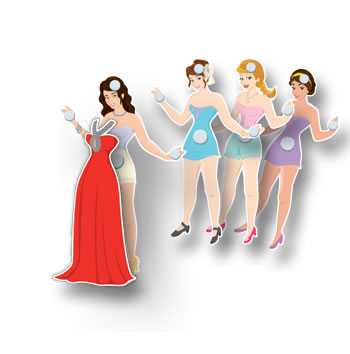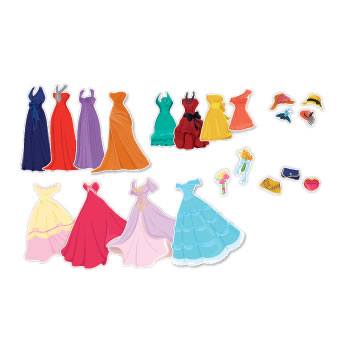 She loved the way that the dresses and accessories stuck to the dolls with Velcro.
And, even though this matching set is considered a game, both of my girls ended up playing with it not as a game, but as a fun dress up party. They grabbed their favorite dolls, dresses they thought went well with them, and matched coordinating fans, purses and headpieces with them.
Who knew that a dress up game like this could be so much fun?

Girls Dress Up set from Scotchi is great to play at home, as well as on the go. I have brought this matching set to restaurants with us, and it keeps the girls entertained while they wait for their food. :-)
I love watching them use their imaginations, as they give each of the models names, as well as share stories about them. Savannah also loves to pretend she is a catwalk MC and will describe the outfits as she and Bella parade them down the middle of the living room floor, or down the restaurant table. Not only does this help her develop her vocabulary, she is also teaching her younger sister Bella new words and her colors.
Since receiving the
Girls Dress Up set from Scotchi I ended up going online and ordered the following two sets to put in the girls' Easter baskets. Bella will be getting the Dora kit, while Savannah will get the Numbers Caterpillar game.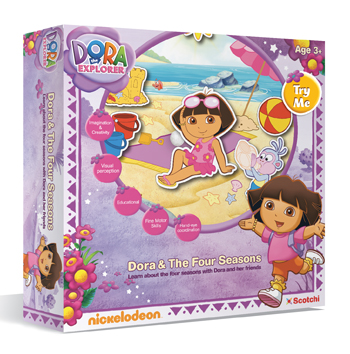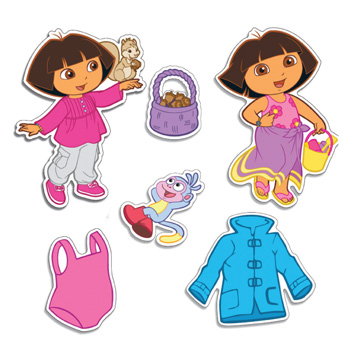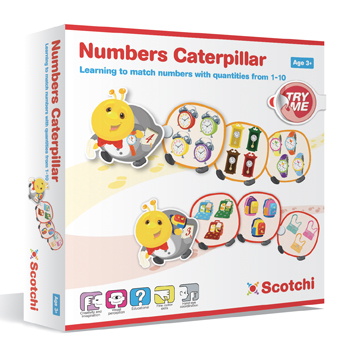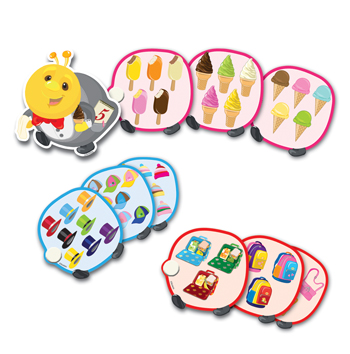 I can't wait to see what the girls think of these other Scotchi once they see them on Easter morning. I know they will love them, and will play with them just as much as they do with the
Girls Dress Up set from Scotchi we were recently sent. Not a day goes by that I don't see the girls pulling this matching dress up set off the games shelf to play with, both together or independently. I personally think it is one of the best made products I have seen, as the dolls and matching pieces are strong and durable and have withstood rough toddler play and still brand new. :-)
In addition to the
Girls Dress Up set, Dora and The Four Seasons and Numbers Caterpillar sets, Scotchi also offers the following worth checking out...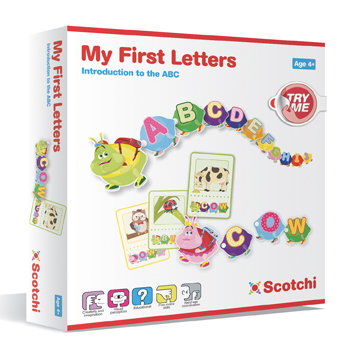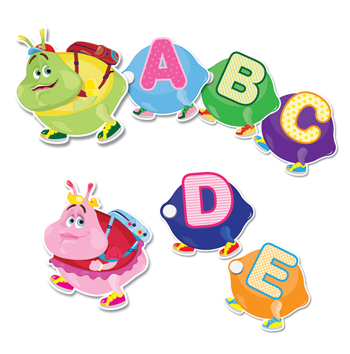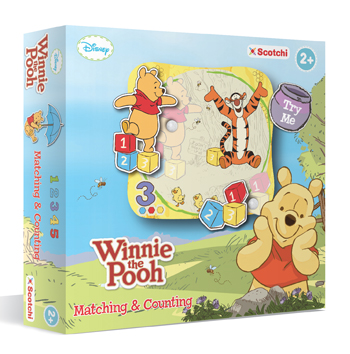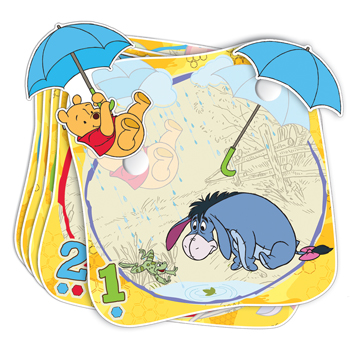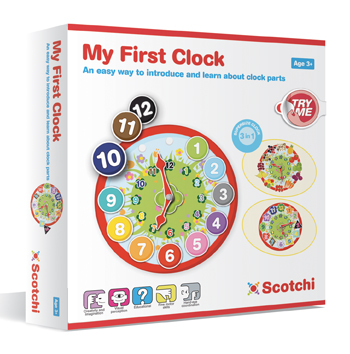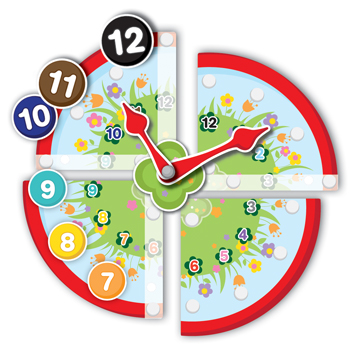 So, why not skip the sweets this Easter and fill your child's Easter basket with fun, educational games that they will play with time and again, like these from Scotchi, with most retailing for around $19.99 each?
To learn more about these and other educational games from Scotchi, visit their website at:
http://scotchikid.com/. I can't wait to hear what you think of them. :-)
Disclosure: I was sent a sample from the vendor in order to write up an honest review. All views shared are mine and mine alone.