Disclosure: I was sent a sample from the vendor in order to write up an honest review. All views shared are mine and mine alone.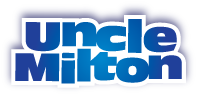 When you hear Uncle Milton toys, what comes to your mind? While Uncle Milton is known for their "Ant Farms," they offer so much more, including some great new spring additions to their already popular toy line.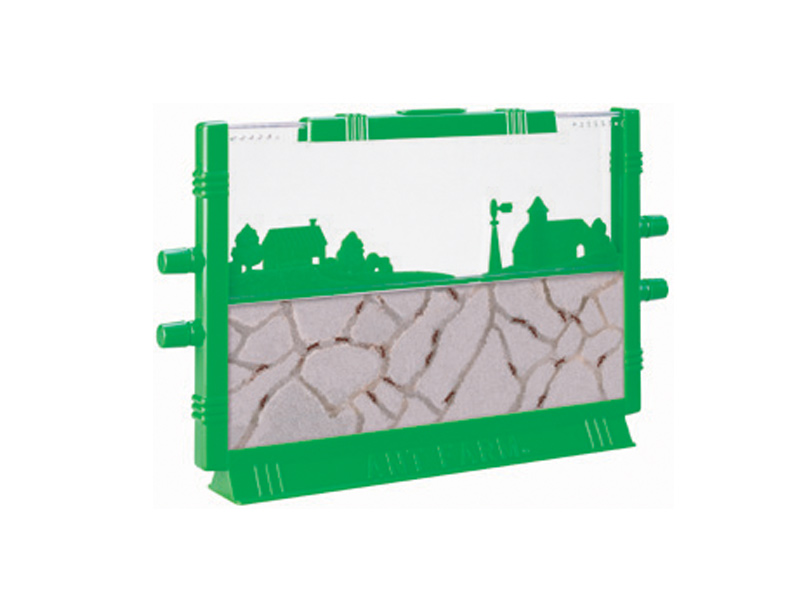 I was recently sent their Transforming Hulk to review, and include in my Easter Gift Guide Round Up.
Even though my husband really wanted a boy when we found out I was pregnant, he now says that having two girls is the best. :-) And, he gets the best of both worlds as our daughters have different interests. While our youngest, Arabella, is more dainty and loves playing dress up and caring for her dolls, Savannah can't get enough of Disney Cars and Planes, Thomas & Friends, and so many other boy-directed characters. It wasn't until we attended our first Day out with Thomas and my husband saw an almost equal amount of girls and boys in attendance that he realized shows and characters nowadays are geared towards both boys and girls. So, when he is not letting Bella give him a check up or style his hair, he loves getting down on the ground to race cars or put together a train set with Savannah.
While my girls are not big Marvel fans, Savannah does know of Hulk as it is my husband's favorite character and he sports a Hulk watch and has a poster of this popular Marvel character in his office. Guys...they never grow up. :-) I wish you could have saw my husband when I showed him the new Transforming Hulk from Uncle Milton. He let out a shriek like you would expect from a girl (shh, don't tell him I said that), and couldn't wait to get the box open and try it out.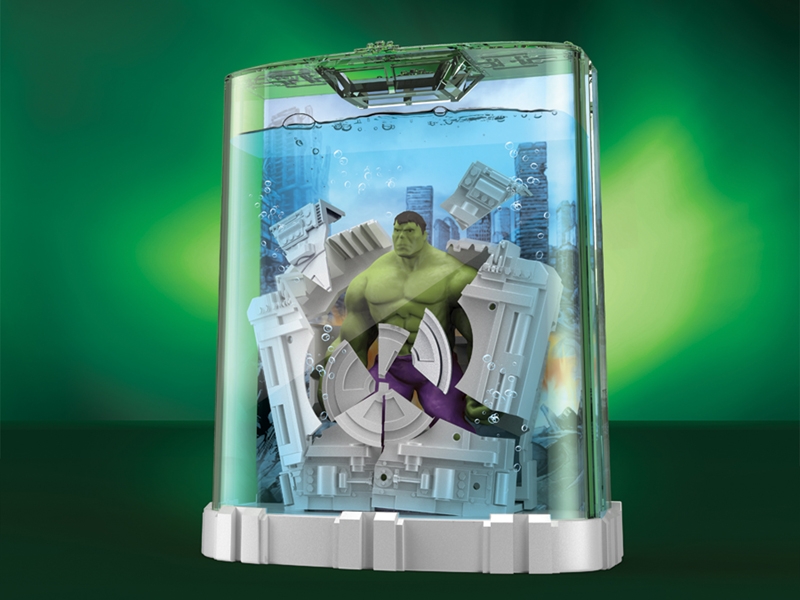 "Kids will get a rush as they watch the incredible Transforming

Hulk

break free from an underwater vault, and grow 4X his original size! Simply add water to the tank and watch

Hulk

's transformation begin! Transforming

Hulk

will return to his original size when water is removed from the tank. Transforming

Hulk

expands every time he is immersed in water. The Transforming

Hulk

includes a 4-color educational sheet on Marvel's

Hulk

and real world science."
Ages 6 and up. SRP: $14.99
The girls saw his excitment and ran over to see if they were missing out on anything. As my husband described how you add water to the container and the Hulk figure will grow and burst out of the underwater vault and grow 4x his original size, the girls' eyes lit up. They, too, were now eager to watch this transforming Hulk.
Even though my husband told the girls it would take a few days for Hulk to grow, they were expecting to see a change as soon as the water was added. As they sat and waited and saw no change, they got bored and walked away. It wasn't until the next day that they passed by the shelf my husband left it on in the living room and saw Hulk growing right before their eyes. They thought it was so cool, as did my husband when the girls dragged him over to see it upon his arriving home from work that night.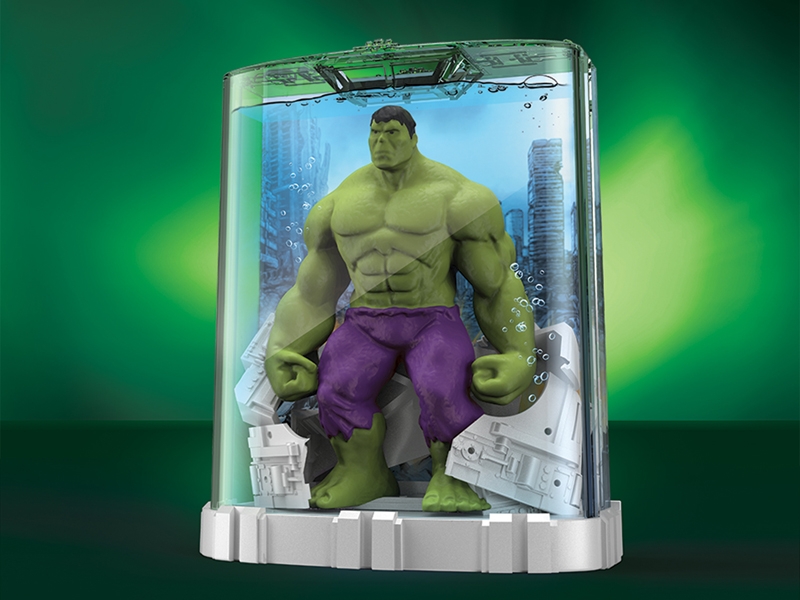 Within 48 hours of adding water to the refillable container, Hulk was fully grown and had broken out of the plastic underwater vault. Like little kids, my girls wanted to touch the Hulk and see what he felt like now that he had grown in size. My husband wanted to keep the transforming Hulk in pristine condition, as to display on his shelf in his office, so he said this was a toy to look at and not touch. But, he did tell the girls to watch what happened after he drained the water. When they awoke the next day, they were amazed to see the Hulk figure back to its original size -- like magic!
If you have a fan of Marvel and the Hulk, young or old, this is definitely one toy you will want to pick up and surprise them with. My husband said he went into work and couldn't stop talking to his friends about this new transforming Hulk from Uncle Milton, and got the other guys so excited, they can't wait to pick one up to keep on their desks at work. :-)
Disclosure: I was sent a sample from the vendor in order to write up an honest review. All views shared are mine and mine alone.