Disclosure: I was sent samples from the vendor in order to write up an honest review. All views shared are mine and mine alone.
"Looking for a great Easter surprise this year? Look no further than one of this year's four new PLAYMOBIL Eggs! There's something for every little explorer here. This healthy Easter surprise will not only sweeten the springtime celebration, but also offer tons of fun throughout the rest of the year!
Twist open the giant pink egg and discover a magical
Flower Fairy with Enchanted Tree
. With the help of her flower wand, she'll bring a smile to the face of any little girl.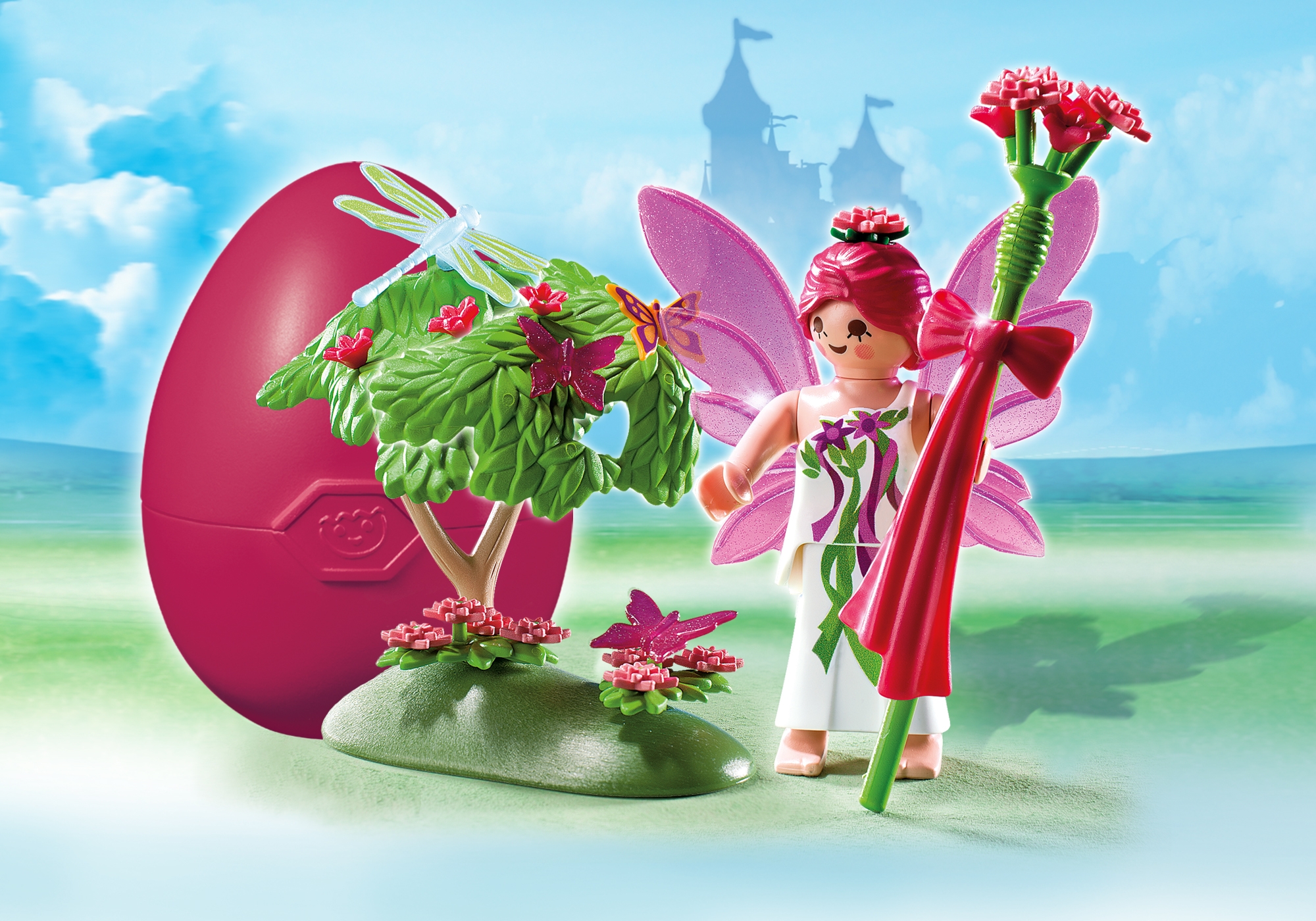 Crack open the orange egg to reveal a
Native American Girl with Forest Animals
tucked inside. Who wants to take a stroll through the forest with the baby rabbit, raccoon, and fawn?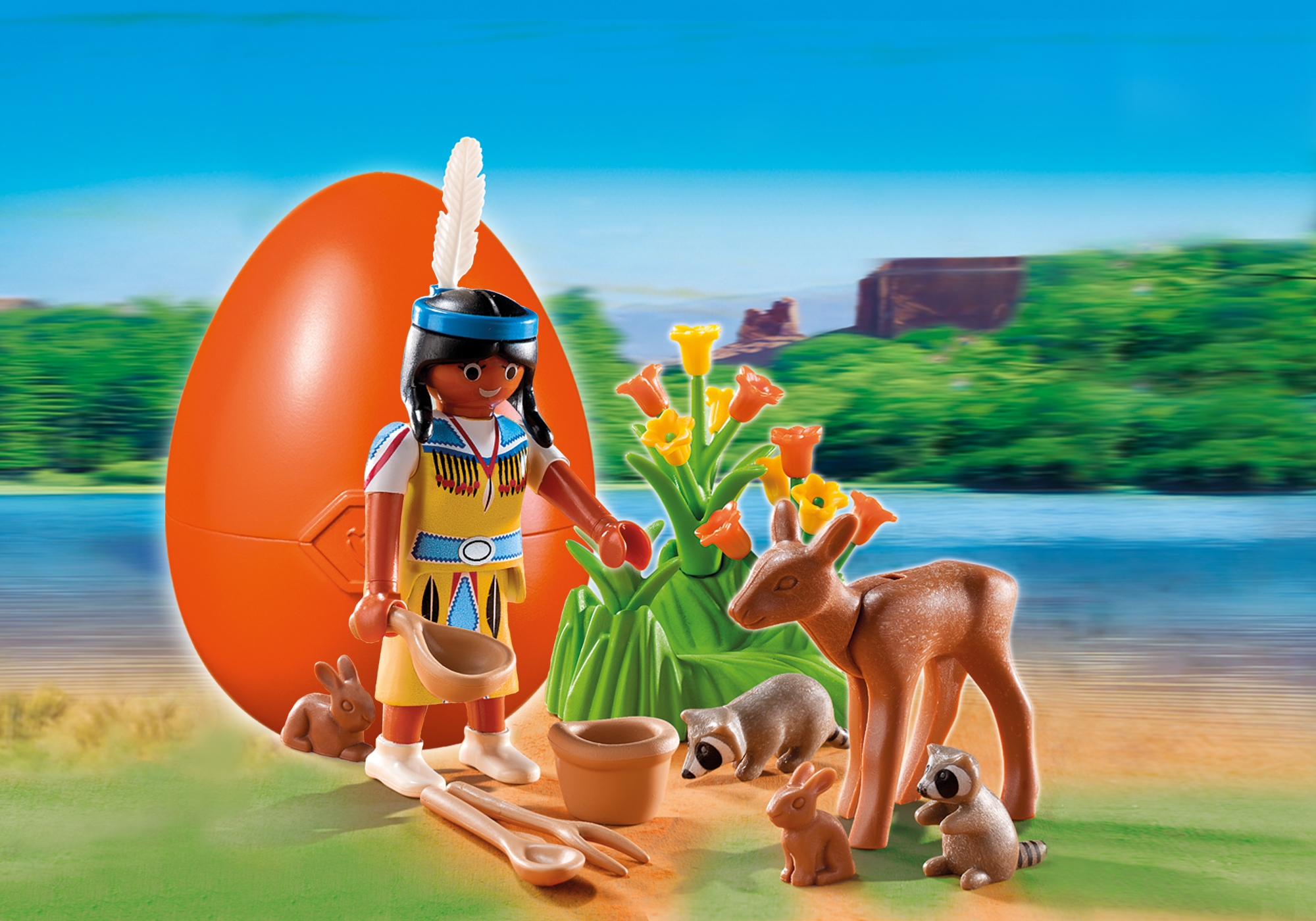 Pop open the yellow egg and out comes flying the
Robo Gang Spy with Glider
, ready for his next adventure. The Glider is equipped with a reconnaissance drone: press the button to launch it into outer space.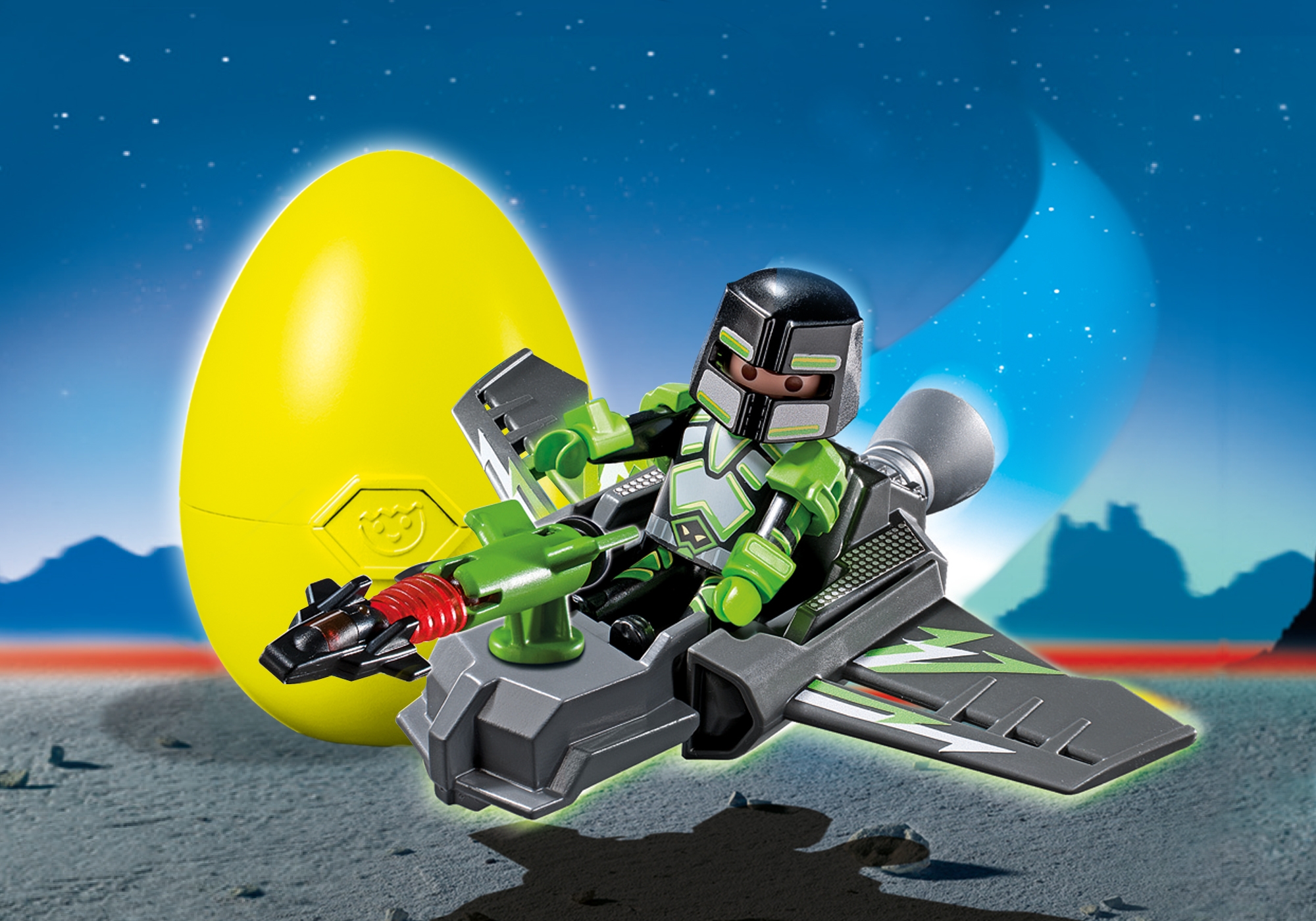 Motorcycle fans will love splitting open the blue egg and finding a brave
Biker with Motorcycle
. On-road or off-road, no terrain is too difficult for his cool bike.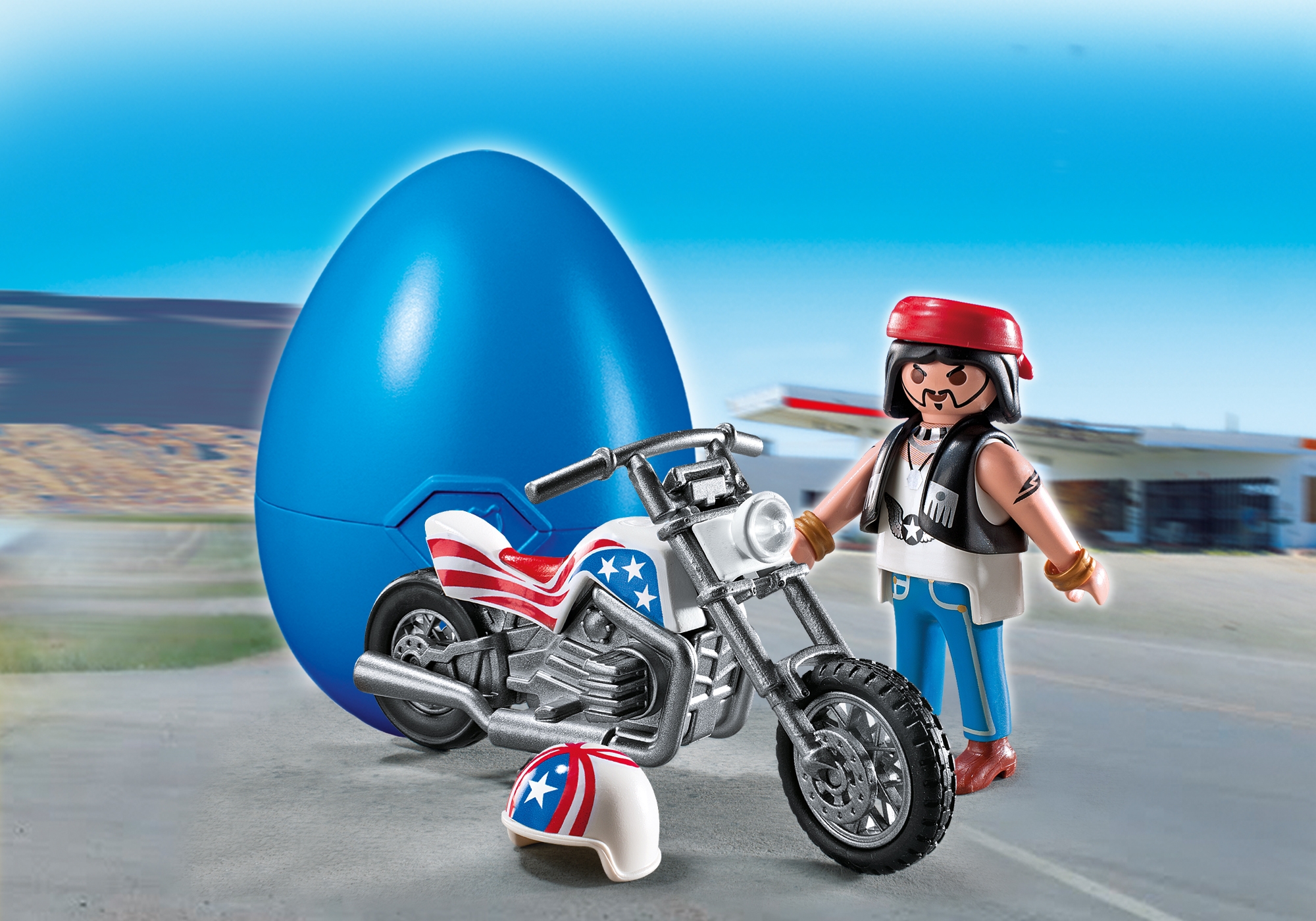 Children will love this spring, and they offer the ideal way to celebrate Easter. Add an egg to the hunt, or tuck one into Easter baskets as a fun, small present. These toys offer a healthy alternative to chocolate Easter eggs, with a play life that extends far beyond the holiday!"
For children ages 3 years and up
While the Easter Bunny usually fills your child's Easter Basket with sweets, why not ask him instead to leave a few PLAYMOBIL Eggs for your kids to play with. I remember back in the 2002 or 2003 seeing PLAYMOBIL Eggs being released for Easter. But, I don't remember them looking like these ones. But, because I didn't have children at the time, I didn't pay much attention. Fast forward to Easter nowadays, and I am always on the lookout for fun non-candy gifts that I can fill the girl's Easter baskets with.
And, when I saw the new PLAYMOBIL Eggs for 2014, I just had to check them out once and for all. The kind folks at PLAYMOBIL recently sent me two of their new PLAYMOBIL Eggs, Biker with Motorcycle and

Flower Fairy with Enchanted Tree, for the girls to try out. Savannah, who I have shared in previous posts, loves surprise eggs or toys in containers that leave her guessing "What is inside?" I knew she would go crazy for them and want to know what was in these colorful oversized plastic eggs.
Having never seen them below, she was intrigued and sat by the table waiting for me to open them. I could have been mean and made her wait, but, you know what? I felt like a kid again, and also couldn't wait to crack open the two PLAYMOBIL Eggs and see what was inside. Even though I knew from the press release and background information sent to me earlier, I still wanted to see the PLAYMOBIL figures and their accessories.
I am not a motorcycle fan, but I thought the biker with his rough tough mustache was cute. I couldn't get over the detail of the facial hair, as well as hit biker outfit and helmet. Other little details like the tattoo on his arm shows that PLAYMOBIL likes to create toys that kids will want to play an
I grew up playing with PLAYMOBIL figures and toys, and now to re-experience PLAYMOBIL with my girls. It was nice to watch them interact and get creative with the PLAYMOBIL figures and their accessories, found in the new line of PLAYMOBIL Eggs. After playing with the two eggs I was sent to review, I couldn't help but go to the store to pick up the other two PLAYMOBIL eggs, to surprise the girls with in their Easter Baskets.
And, with Savannah's birthday right around the corner, I am thinking about picking up a dozen of the
Flower Fairy with Enchanted Tree PLAYMOBIL eggs to put away and include as party favors at her birthday. Knowing how much fun she and Bella have had playing with the
Flower Fairy with Enchanted Tree PLAYMOBIL Egg, I know that her friends will, too. :-)
You only have a few weeks left until Easter, so why not head on over to the PLAYMOBIL website today and purchase one or more of these fun-filled eggs to throw in your child's Easter basket. Your kids will be so excited when they see the PLAYMOBIL Eggs on Easter morning. They will wonder, just like Savannah did, "What is inside the egg?" as they crack it open to find PLAYMOBIL figures and accessories to play with. While only small, these PLAYMOBIL Eggs and their contents will provide hours of creative play for your children. I know as my girls continue to play with the two eggs we were sent. :-)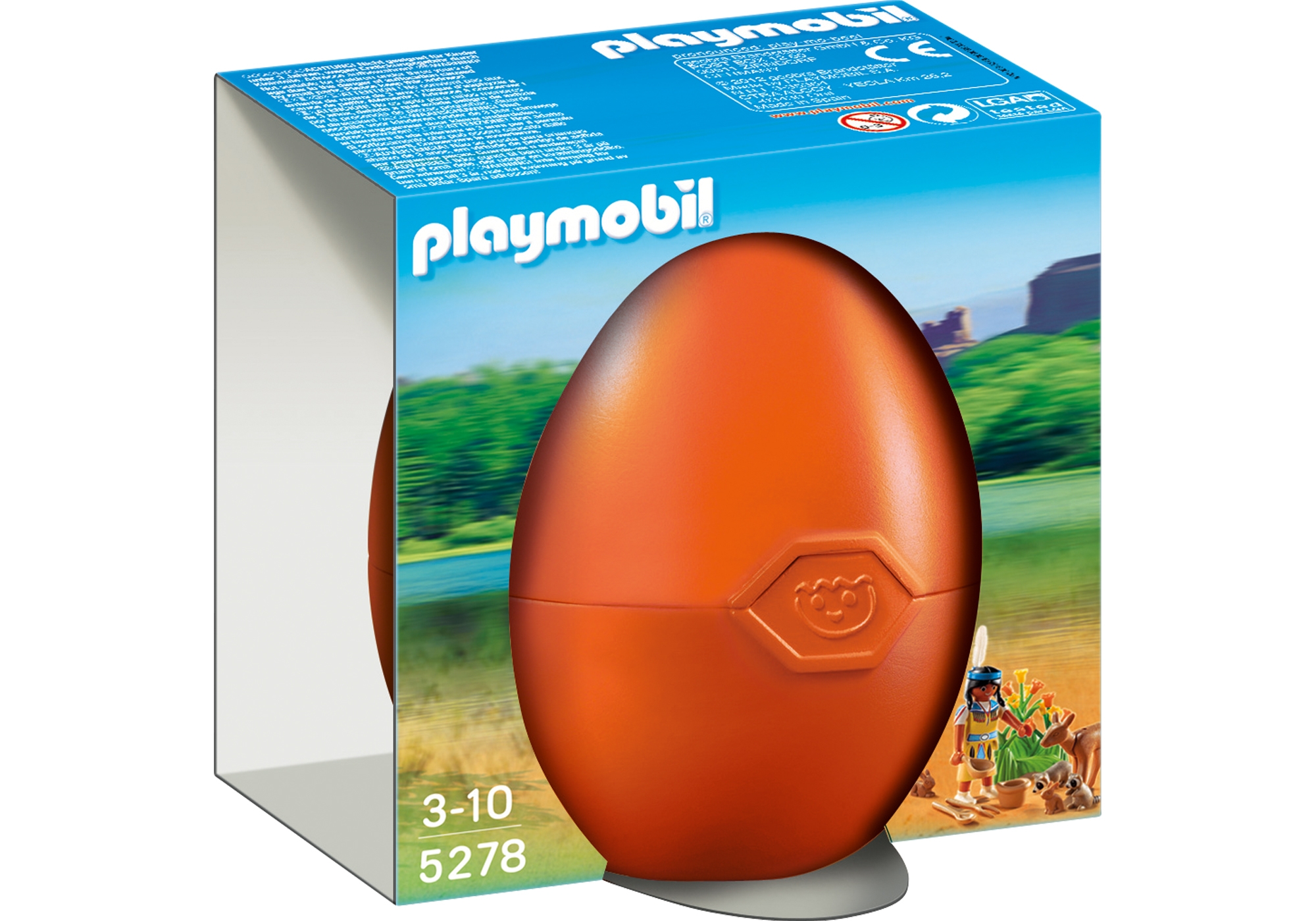 With four new themes at just $8.99 each,
PLAYMOBIL
's
Eggs return with new adventures this year. Each giant egg comes in four different colors and opens up to reveal exciting figures and accessories. Kids can take a ride on the open road with the Biker with Motorcycle or soar through the sky with the Robo Gang Spy with Glider. They can meet the Flower Fairy with Enchanted Tree or journey into the forest with the Native American Girl with Forest Animals.
Disclosure: I was sent samples from the vendor in order to write up an honest review. All views shared are mine and mine alone.