Disclosure: I was sent a review copy by the publisher in order to write up an honest review. All views shared are mine and mine alone.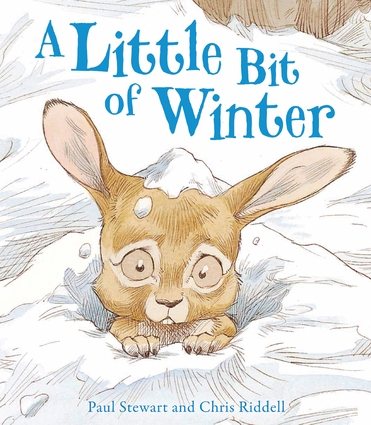 JUVENILE FICTION
32 Pages, 8 x 9
Formats: Paperback Picture Book
Paperback Picture Book, $9.99 (US $9.99)
Publication Date: October 2013
ISBN 9780862649982
Synopsis:
"A humorous and heartwarming tale of friendship. It is autumn and time for Hedgehog's annual sleep. He asks Rabbit to save him a little bit of winter, so that when he wakes up he can see what it's like. But Rabbit is a forgetful animal. Will he keep his promise?"
My Thoughts:
I couldn't have picked a better time to read this book to the girls than this morning before nap time. As we cuddled up on the couch under warm blankets to read this recent release from children's author, Paul Stewart, the snow was falling outside, and still is as I write up this post. Prior to receiving this book to review, I had never heard of Paul Stewart. But, since reading this book with the girls about a rabbit and his best friend, a hedgehog, I will definitely be making a point to pick up his other rabbit and hedgehog book, which released last year, "Rabbit's Wish."
In "A Little Bit of Winter" we find out that Rabbit is a very forgetful animal. It is Autumn and Rabbit and Hedgehog are saying their goodbye's before the cold weather and snow set in. Rabbit keeps asking Hedgehog if he will miss him. Hedgehog tells Rabbit that he can't miss him while he is sleeping. :-) But, Rabbit will miss his best friend and can't wait for the Spring to come so that they can spend time together again. Hedgehog has one request for Rabbit while he is hibernating, and that is to save a little of winter for him. Because Hedgehog hibernates during the winter, he has never seen snow or knows what he is missing during the winter months. He hopes his friend, Rabbit, will be able to save a little bit of winter to show him when he awakes in the Spring. And, because he knows that Rabbit is forgetful, he inscribes his request on his tree, so that he can remember. As winter passes, Rabbit sees the inscription and decides to save a snowball for his friend, the Hedgehog. He wraps it up in brown leaves and stuffs it into a hole in the tree, below the inscription.
When spring arrives, Rabbit cannot wait to show Hedgehog what he is missing. They go to the tree where Rabbit stashed the snowball. But, Rabbit is disappointed as he only find a bunch of brown leaves. As he sifts through the leaves, he finds a small snowball, which he excitedly shows Hedgehog. Hedgehog's reaction is that it is cold, as he touches the snowball and it crumbles in his fingers. Rabbit agrees and tells him that this is winter. They both smile, as they carry on, enjoying each other company, which Rabbit has been missing all winter long.
This is really a cute story to share with little ones about friendship, and one my girls and I enjoyed very much. I will definitely be sharing this book with them time and again. Come on, who can resist a cute little rabbit, like the one seen on the cover of this book (shown above), drawn by Chris Riddell. My heart melted when I saw Rabbit and read this heartwarming tale to the girls. :-) I know you will love this cute story, too.
Disclosure: I was sent a review copy by the publisher in order to write up an honest review. All views shared are mine and mine alone.