Disclosure: I was sent samples from the publisher in order to write up an honest review. All views shared are mine and mine alone.
I couldn't wrap up my holiday gift guide without sharing a few more cookbooks -- which are always at the top of my wish list. And, some that I will be asking Santa for include the following from Sterling Publishing. In addition to the cookbooks listed below, I also included handful of cookbooks the kind folks at Sterling Publishing sent me about a month ago to review. Boy, has dinner time become a treat, as I have been able to whip up mouth watering Italian dishes, fix it and forget it tasty slow cooker recipes, and so many other raved about dishes, desserts, etc. So, if you are a fan of cookbooks or know someone who is, why not consider the following cookbooks from Sterling Publishing. They would make a great addition to a cookbook collection.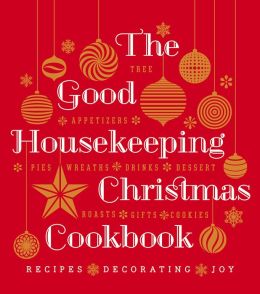 Hang the stockings, deck the hall-and cook up a happy holiday! When it comes to Christmas, no one does it like Good Housekeeping, with holiday recipes from celebrities like Ina Garten, Martha Stewart, and Bobby Flay, along with favorite Christmas memories from Sting, Reese Witherspoon, and many more.
BUY the book
B&N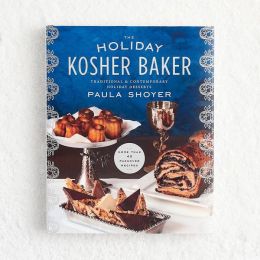 This comprehensive collection of delicious, fail-proof baked goods is an absolute must-have. Even less-observant Jews will enjoy celebrating the holidays with these innovative and delectable desserts, plus dozens of low-sugar, gluten-free, and nut-free treats to enjoy all year.
BUY the book
B&N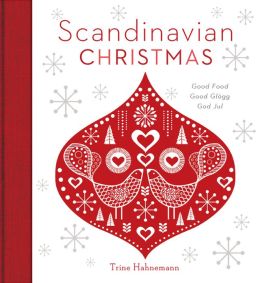 Celebrate Christmas Scandinavian style—where every day from the first Advent Sunday to the end of December is part of the holiday. Trine Hahnemann serves up a cornucopia of festive recipes, all filled with traditional goodies and delicious modern dishes.
BUY the book
B&N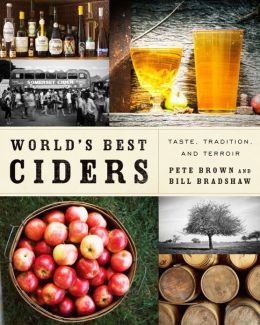 With the craft "hard cider" market growing rapidly, it's clear that drinkers are embracing this refreshing alternative to beer. World's Best Ciders taps into that trend, presenting more than 500 ciders from both artisan makers and global brands.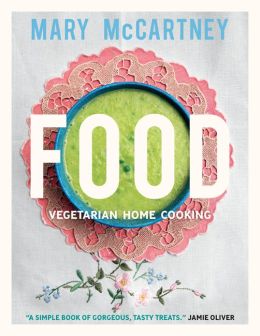 With Food, photographer Mary McCartney brings us easy, family-friendly meat-free dishes that will appeal to everyone—including carnivores. And they're all presented in gorgeous pictures taken by Mary herself, along with personal stories and photos old and new.
BUY the book
B&N
In addition to the above cookbooks, I was recently sent the following cookbooks to review. Usually I ask my husband for 1-2 new cookbooks to add to my collection at the holidays, but after receiving these six book from the kind folks at Sterling Publishing, I am all set! Now, to find the time to try out all the recipes I marked to try in these books.
Publisher: Sterling Epicure
Published: March 2012
256 pages
ISBN: 1-4027-9787-7
ISBN13: 9781402797873
$24.95 US
$29.95 Canadian
Paperback with Flaps; all in color
7 3/4 X 10
Synopsis:
"Everyone needs quick, healthy, and delicious recipes for feeding a family--and no one's better at providing them than Gordon Ramsay, the three-star chef famous for his no-nonsense cooking. Here he serves up a feast of doable ideas: more than 100 recipes and 15 great menus for putting food on the table each and every day. Many of the dishes take only 15 minutes to prepare and cook; none takes longer than half an hour--and you can put together an entire meal in only 30-45 minutes. Ramsay also offers time-saving shortcuts, plus info on how to stock your pantry."
My Thoughts:
Love or hate Gordon Ramsay...you can't deny that he is an amazing chef. This was the first cookbook that I read by him and have to say that I was impressed. Out of the 100+ recipes that make up this cookbook, with mouthwatering photos, I have marked 3/4 of the book, as I want to try these quick and easy recipes. Even though the title of the cookbook is "Fast Food," the quality of the food that you will cook up is anything but. I have had the opportunity to try over a dozen recipes so far, and can't believe how much flavor each recipe offers, and the compliments from family and friends only second my thoughts on how great this cookbook is.
Examples of recipes you will find in this book include:
Panini of Pan-Roasted Vegetables

Beef Rib-Eye with Baby Turnips in Port

Caramelized Banana Split

White Chocolate and Cherry Mousse

Pasta with Pancetta, Leek and Mushrooms

Sauteed Scallops with Corn Salsa

Bacon, Pea and Goat Cheese Frittata
Being a busy mom on the go, I am always looking for meals to cook up in under an hour, preferably 30 minutes or less, that not only taste good, but are healthy for my family. And, with the help of this cookbook by Gordon Ramsay, I am able to come up with a weekly meal plan that everyone is excited about. The bad part -- we rarely have leftovers, as everyone reaches for seconds and sometimes thirds. :-)
Publisher: Hearst
Published: September 2012
136 pages
ISBN: 1-58816-933-2
ISBN13: 9781588169334
$14.95 US
$17.95 Canadian
Hardcover Concealed Spiral; all in color
6 X 9
Synopsis:
"Want a meal that tastes like perfection? That's quick, easy, and affordable, too? Take it slowly! There's nothing more mouthwatering, more filled with flavor, than food prepared in the slow cooker--and the culinary experts at Delish.com are here to show you how it's done. From hearty soups and stews to delectable roasts, zesty curries, and to-die-for desserts, this appetizingly photographed cookbook presents fresh-from-the-farm ingredients and marvelously simple cooking techniques. It has all the basic slow-cooker information you need, from which settings to use to how much liquid to add to what cuts of meat work best."

The luscious recipes include:
Balsamic and Port Beef Shanks * Chicken with Leeks and Artichokes * Ratatouille *
Best-Ever Bolognese Sauce * Fig and Cranberry Bread Pudding
My Thoughts:
With toddlers, my days are always unpredictable. We can start the morning off on a good note, but then if the girls decide not to nap, the afternoon and early evening schedules are thrown off -- this includes dinner preparation. So, when this occurs, I usually rely on my trusty crock pot to cook up a home cooked meal without the need to be hovering over the stove, while trying to keep fussy toddlers out of the kitchen.
While I love all my cookbooks, I am partial to my slow cooker ones as they are ones I usually grab for first, and have helped save me on those days I forgot to take something out to cook for dinner, or need to fix it and forget it. So, when I heard Delish had a slower cooker cookbook out called "Family Slow Cooker," I had to get my hands on a copy and check out the recipes firsthand. Unlike many of my other cookbooks, this was had a spiral bound hardcover, making it easy to keep the pages open when prepping a meal. Usually I have to find heavy object to keep a cookbook open flat -- but, the spiral bound feature found with this cookbook made keeping the pages open flat a breeze.
All the recipes included in this slow cooker cookbook were triple tested, with success every time -- so you know that all the recipes you find in the book are print worthy and must taste delicious. And, I have to say, that the dozen recipes I have made since receiving this cookbook are just that -- delicious! The recipes themselves are quick and easy to prepare, and make the house smell great, as they cook up. Examples of some of the recipes you will find in this cookbook include:
Chicken, lentil and pumpkin curry

Green olive and lemon chicken

Osso buco with mixed mushrooms -- I had to try this fancy dish as I never saw a slow cooker recipe for it. Wow! So much flavor, and easy to prepare. This is defnitely one recipe I will be making over and over again.

Honey and balsamic braised pork

Corned beef with horseradish sauce

Chili con carne

Pumpkin soup -- I served this up as an appetizer for Thanksgiving, and got rave reviews. So rich and creamy, and full of flavor with every spoonful.

Cuban black bean soup

Spiced chicken in coconut sauce
Mmm. I am getting hungry just thinking about the recipes I listed above, as well as the few others I personally tried. Now, whenever I make my meal plan for the week, I have this cookbook on hand to pull new recipes from to try. This week I will be making the "Butter chicken" recipe, along with the "Mexican slow-roasted lamb shanks" dish that my husband keeps asking me to make, from the Delish: Family Slow Cooker cookbook. He was flipping through this slow cooker cookbook and kept marking pages of the recipes he wanted to try, based on the the full color mouthwatering photos. :-) I will know you know how the dishes come out -- but seeing that they were triple tested three times, I have no doubt that they will be out of this world delicious! :-)
A year of Italian menus with 250 recipes that celebrate family
Publisher: Sterling Epicure
Published: April 2012
336 pages
ISBN: 1-4027-8482-1
ISBN13: 9781402784828
$24.95 US
$29.95 Canadian
Hardcover with Jacket, all in color; 100 illustrations
7 3/8 X 9 1/4
Synopsis:
"The family that eats together stays together! That's what Lisa Caponigri believes, and she created Whatever Happened to Sunday Dinner? to give real families recipes they can easily cook and enjoy together. Caponigri has devised 52 delicious Italian menus--one for each Sunday of the year--that feature all the favorites, including classics like crostini, lasagne, polenta, stuffed peppers, veal piccata, risotto alla Milanese, and ricotta pie. There are also many surprises like Woodman's pasta and Italian french fries--and traditional, treasured dishes from her own family's kitchen, such as Nana's Strufoli and Grandma Caponigri's Ragu Sauce.

Beautifully photographed by Guy Ambrosino, Whatever Happened to Sunday Dinner? showcases food styling by former Gourmet magazine editor Kate Winslow."
My Thoughts:
One thing I miss most is Sunday dinners with family. As a child, my mother would have her relatives over for a roast or spaghetti with homemade pasta sauce. But, over the years, the number of people coming together around the table had gotten smaller due to death or those moving away or needing to spend time with their children. I, also, found myself too busy once the girls arrived to be able to pack up and drive to my parents house about an hour and half away. So, now our only gatherings were we all meet around the table are on holidays or birthdays. Oh, how I wish times were different, and that we could go back to Sunday dinners with family? Don't you? I have many cherished memories of stories told and meals enjoyed on these Sunday afternoon gatherings with family, that will I will treasure forever. I even learned how to make my great grandmother's secret homemade spaghetti sauce during one of these dinners, as my mom finally let me assist in the kitchen and shared this Italian recipe, which I continue to make for my kids, and include in my lasagna and spaghetti dishes.
So, when I saw this cookbook in the bookstore a few months back, I was intrigued not only by the pot of homemade sauce on the front cover, but also by the fact that the cookbook contained 250 Italian recipes. Being of Italian descent on my father's side, I grew up enjoying Italian dishes that my grandmother would cook up. She loved spending time in the kitchen and whipping up meals for family and friends. And, even on those rare occasions when someone would stop by unexpectedly, she would have a tasty home cooked meal ready in no time at all. I always loved walking into her house and trying to figure out what she was cooking up in the kitchen. From Italian cookies to rabbit and vegetables, she never disappointed with the food she served up.
And, as I sat and read through this cookbook, I couldn't help but reminisce about meals enjoyed at my Nana's house, and how I wish she had written down the recipes she loved to make, so that I could share with my family, and continue to pass down. But, if you have an Italian grandmother then you probably know that the family recipe they create are stored in their heads. And, when it comes to measuring, they don't use measuring cups or spoons. Instead, it is a pinch of this, and handful of this, etc. While my mom and I tried over the years to watch and measure out ingredients, we were only able to write up a few of these family recipes.
As I flipped through this cookbook, I was happy to see recipes that looked similar or reminded me of dishes my Nana would make for us. And, while the flavor was not spot on, the Italian recipes I made from this cookbook really did remind me of Sunday suppers and dinners at Nana's house. If you grew up enjoying Sunday suppers, and want to bring back these cherished moments around the table with your family, then you will want to check out this cookbook, which is filled with 250 authentic Italian recipes that are sure to please everyone. Just imagine cooking up the following meals to serve on any given Sunday --
Insalata verde

Torta di ricotta della nonna franco (Nana's ricotta cake)

Fettine di zucchine (Zucchini rounds)

Petti di pollo alla sostanza (Chicken breasts in butter)

Pizza Rustica

Carciofi marinati (Marinated artichokes)

Pasta con salsicce e broccoli (Pasta with sausage and broccolini
Is your mouth watering yet? Mine sure is. One of my resolutions for 2014 is to try and get together with family at least once a month for a Sunday dinner, and show my children how important family is, and let them create lasting memories of good food and great company, enjoyed on a Sunday afternoon. :-)
Publisher: Sterling Epicure
Published: September 2013
240 pages
ISBN: 1-4549-1021-6
ISBN13: 9781454910213
$24.95 US
$26.95 Canadian
Hardcover, all in color
7 1/2 X 9 3/4
Synopsis:
"Gennaro Contaldo is one of the world's best Italian chefs. He's a legend." —Jamie Oliver

"Nothing brings people together like a good meal—cooking it and enjoying it. Family Italian is about preparing fresh, honest, seasonal food; instilling smart eating habits in our children; and spending quality time around the kitchen stove and table. From delicious soups to homemade pastas, rich risottos, frittatas, steak, roast chicken, and of course desserts, these recipes are simple, tasty, and family pleasing. "
My Thoughts:
This is another great Italian cookbook worth picking up. Easy and every recipe included in this book is easy to make, and tastes like you are enjoying it in Italy. :-) Whenever I am craving an authentic Italian dish, or find myself with extra time to play around in the kitchen trying out new recipes, I love to pull out this book and make dishes that are great for sharing with family and friends. Some personal favorites from this cookbook include:
Pollo con aglio e rosmarino servito con bruschetta (Chicken with garlic, rosemar and bruschetta)

Gnocchi di patata (Potato gnocchi)

Spezzatino di manzo al vino rosso (Red wine beef stew)

Lasagne agli asparagi (Lasagna with asparagus)

Insalata di pane bagnato (Bread salad)

Sfincione Siciliano (Sicilian focaccia)

Sformato di pane alle verdure (Italian vegetable pie)
Not only does this Italian cookbook offer up an amazing selection of recipes, but the full-color photos included throughout of the dishes and chef Gennaro Contaldo and his family enjoying his dishes are truly breathtaking to look at. It reminded me of my family gathering for Sunday suppers at my Nana's house, while enjoying authentic Italian recipes that were passed down from generation to generation.
Publisher: Sterling
Published: September 2013
128 pages
ISBN: 1-4549-1015-1
ISBN13: 9781454910152
$14.95 US
$15.95 Canadian
Hardcover; all in color
8 1/4 X 9
Synopsis:
"Everyone's favorite takeout food is about to become everyone's make-in meal! Pizzas are simple to cook, and this cookbook explains the basics, from crust to sauce. The triple-tested, foolproof recipes include such classics as the Margherita and Napolitana; glam creations topped with wild mushroom, brie, and walnut; kid-friendly pizzas they can help prepare; and super-fast pizzas for a rushed evening. There are even dessert pizzas—so you can eat it for every course!"
My Thoughts:
The one thing I can count on my husband helping me prepare in the kitchen is pizza. Not only does he know how to make the pizza dough from scratch, but he can spin and stretch the dough out, as if he had worked in a pizzeria (even though he didn't). I guess if you have a love for pizza like he does, you can become a master pizza maker (like he likes to call himself). So, when I surprised him with this cookbook to help me review, he was all ready to get in the kitchen and create a few pies for dinner. But, he has learned by watching me that the best way to get yourself familiar with a new cookbook is to read it cover to cover, and mark up the "must try" recipes. He did just this, a few days later, we had an unforgettable pizza night.
My girls are not really into pizza, but as soon as they saw the pizzas my husband was preparing and how great they looked when he pulled them out of the oven, they couldn't help but want to try a piece. And, that once piece led to them asking for another. :-) What I loved most about this cookbook was how it was broken down into different pizza categories, including classic pizzas, pizzettas, kid's pizza and express pizza. For busy family's on the go, the express pizza section will come in extremely handy. We have whipped up a handful of these quick and easy recipes for Friday Night Pizza and Movie night, or when my husband calls mid-day to tell me he has a hankering for pizza for dinner. :-)
In our house, we can enjoy pizza for breakfast, lunch or dinner. And, pizza always tastes better when prepared at home. Our pizzas always come out of the oven less oily, full of flavor and golden -- not like the soggy, limp pizzas we have delivered or pick up at the local pizza shop for take out. This cookbook would make for a great holiday gift for foodies or those who love pizzas. Why not include a pizza stone, pizza cutter and a few pantry ingredients along with this cookbook, and make a fun pizza basket to leave under the tree for that special someone? Once you flip through this cookbook and see all the full-color, mouth watering pizzas, you can't help but want to have pizza for dinner. :-)
So, if you are a fan of cookbooks or know someone who is, why not surprise them with one of the cookbooks above from Sterling Publishers? They will not only make for a great read, but will provide you with delicious tried and tested recipes that will wow family and friends, and make you the hit of the pot luck! :-)
Disclosure: I was sent samples from the publisher in order to write up an honest review. All views shared are mine and mine alone.