Disclosure:
I participated in an Ambassador Program on behalf of Mom Central Consulting (#MC) for Cardstore. I received complimentary cards and a promotional item as a thank you for participating.

Are you ready for this....only 33 more days until Christmas. Have you started your holiday shopping yet? How about gone through all your photos stored on your computer or phone of your kids this past year, in order to find just the right one to use for your family's holiday greeting card? I keep telling my husband year after year that I would love to get a professional holiday photo shoot done with the girls, so that I can use these photos for our Christmas card. But, if you have young children, especially toddlers, then you know that your time is limited, and things you want to get done usually get pushed to the back burner, or forgotten about. So, when I see the Christmas countdown clock on the corner of my computer screen each day I log on, I can't help but get anxious...not just because I still have to make it to the store to pick up gift for family and friends, but also because I need to place our photo card order in time to receive and ship them out. I am still trying to figure out why they say that the holidays are a relaxing time -- as, they always feel rushed and come with a lot of stress, from last minute running around, finding time to wrap gifts when the kids aren't around, and prepping both Thanksgiving and Christmas dinners at our house for family and friends. While I love the holidays, I also look forward to the rush of the season to be over, so that I can sit back and watch the snow fall, sip on hot chocolate and enjoy baked cookies the girls and I make. The few weeks after Christmas are the most relaxing for me? How about you?
This year, we will not be having professional photos done, as my husband and I found some cute photos of the girls we took on summer vacation, time spent at the playground or other local events, like the annual 4-H fairs. While professional photos are nice, my husband isn't one for staged photography. Instead, he likes to see the girls smiling because they are happy and enjoying the moment...and, you know what....I have to agree with him. When I look at the photos we have of the girls, I can think back to that particular day, and what we were doing, as I relive these fun, cherished memories. And, year after year, family and friends, can also enjoy the genuine smiles, their silly faces and poses, and even a few cute sister embraces that truly make your heart melt. And, when it comes to ordering our Christmas cards, we will be using Cardstore this holiday season.
This is one of two Christmas cards I created in under a few minutes. I especially love the framed look of it -- not what you see at other online photo card stores.
While there are so many online greeting card stores online that let you add personal photos to make memorable keepsakes, Cardstore seems to have busy moms in mind, as they take the hassle of having to address, lick, stamp and mail out holiday cards, by doing it for you.

Once you create your custom cards with your personalized pictures, messages, and signature, Cardstore will print, stamp and send the cards for you – helping to take one huge item off your already full holiday to-do list. Just knowing that my cards will be sent out and arrive at family and friend's house before Christmas is a big weight lifted off my shoulders, and will let me tackle other to-do items, hopefully leaving me with some extra time to truly enjoy family and friends this holiday season.
If you hate feeling the greeting card crunch each holiday season, why not give Cardstore a try? Click here to try out this innovative online resource by creating a card today --
http://po.st/PersonalizeYourCard. Just look at some of their holiday design options: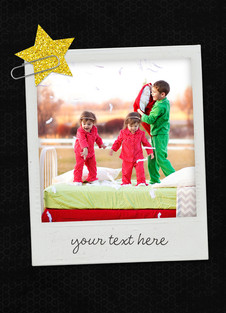 This is the one we will be sending out to family and friends this year. Such a great way to round up the year in photos!
The only hard part will be deciding which photo(s) you want to use with your personalized holiday greetings.
Note, that from 11/21-11/26, Cardstore is offering 30% off holiday cards, plus FREE SHIPPING on orders $30+ (use coupon code
CCN3203). What a great way to save, why trying out this great card service. :-)
Disclosure:
I participated in an Ambassador Program on behalf of Mom Central Consulting (#MC) for Cardstore. I received complimentary cards and a promotional item as a thank you for participating.