Disclosure: I was sent samples from the vendor as a thank you for sharing information about this topic. However, all views shared are mine and mine alone.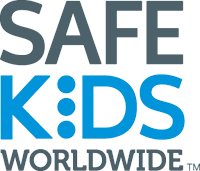 Kids love trick-or-treating on Halloween, but the holiday poses some real "scary" risks: twice as many children are likely to be killed by vehicles on Halloween night than any other throughout the year.
FedEx and Safe Kids have teamed up once again to keep kids safe on Halloween by educating children, their parents and even motorists about safe behaviors, sharing research that sheds light on the issue and giving out some safe "gear" to kids to help them be seen on Halloween night!
·
Super Halloween Safety Tips
– Below is a list of safety tips Safe Kids and FedEx recommend for parents and drivers to make sure everyone has a fun, safe night.
·
Scary Stats
– Did you know that only a third of parents talk to their children every year about Halloween safety? Find out more in this research report from Safe Kids and sponsored by FedEx, or check out this infographic that shares the key study findings and tips.
Super Halloween Safety Tips
Top safety tips Safe Kids and FedEx recommend for parents:
Cross the street safely at corners

, using traffic signals and crosswalks. Look left, right and left again when crossing and keep looking as you cross. Walk, don't run, across the street.
Walk on sidewalks or paths.

If there are no sidewalks, walk facing traffic as far to the left as possible. Children should walk on direct routes with the fewest street crossings.
Slow down and stay alert -

watch out for cars that are turning or backing up and never dart out into the street or cross in between parked cars.
Costumes can be both creative and safe.

Decorate costumes and bags with reflective tape or stickers and, if possible, choose light colors. Masks can obstruct a child's vision, so choose non-toxic face paint and make-up whenever possible instead. Have kids carry glow sticks or flashlights in order to see better, as well as be seen by drivers.
Top safety tips Safe Kids and FedEx recommend for drivers:
Slow down

in residential neighborhoods. Remember that popular trick-or-treating hours are

5:30 to 9:30 p.m.
Be especially alert

and take extra time to look for kids at intersections, on medians and on curbs. Children are excited on Halloween and may move in unpredictable ways.
Reduce any distractions

inside your car, such as talking on the phone or eating, so you can concentrate on the road and your surroundings.
--GIVEAWAY--
Safe Kids and FedEx volunteers are providing kids with reflective materials to promote visibility as well as important safety information for children, parents, and drivers. That being said, they would like to offer 3 lucky readers a chance to win one of these

s

afe "trick-or-treating" bag

s,

which will have some cool tools to help kids be seen, such as a flashlight and reflective tags and stickers to that kids can add to their costumes, as well as a safety tip sheet. The bags themselves are reflective and perfect for collecting goodies!
To enter this FLASH GIVEAWAY, please complete the entries on the Rafflecopter form below. Enter now, as this giveaway will end on Monday, so that I can provide the vendor your contact info and your trick or treat bags mailed out to you in time for Halloween night. :-)
a Rafflecopter giveaway
About Safe Kids Walk This Way
In 1999, Safe Kids Worldwide and FedEx created the Safe Kids Walk This Way program in the United States to teach safe behaviors to motorists and child pedestrians and create safer, more walkable communities through education, awareness, research and actual physical improvements to the spaces where child pedestrians are most at risk. As part of the FedEx commitment to learning about the issues that impact road safety, advancing safe driving practices and improving safety conditions in the communities in which FedEx operates, the Walk This Way program has made significant progress in accelerating child pedestrian safety, particularly among younger children. Over the past 13 years, the Walk This Way program has expanded to include Brazil, Canada, China, India, Mexico, South Korea, Thailand, Vietnam, and the Philippines where it has educated more than 4 million children.