I stumbled across this week's Spotlight Mom as I was looking for fun and unique gift ideas for my Easter Basket Gift Ideas feature. If you follow my blog, then you know that I love handmade items, especially those made my Moms (and Dads). So, while searching Etsy a few weeks ago for gift ideas, I stumbled across Little House Kids, which is owned and run by Jamie Ayers. This Etsy shop offers unique gifts for kids of all ages, including personalized alphabet letter soap and personalized fabric applique towels. I fell in love with her personalized fabric applique towel, and had to reach out and inquire about this product and see if she wanted to share her personal story with you all. And, just days after contacting, Jamie had responded to Spotlight Mom questions, and began working on a sample personalized fabric applique towel for Savannah.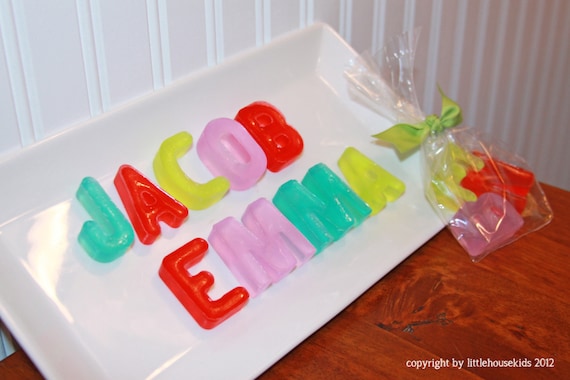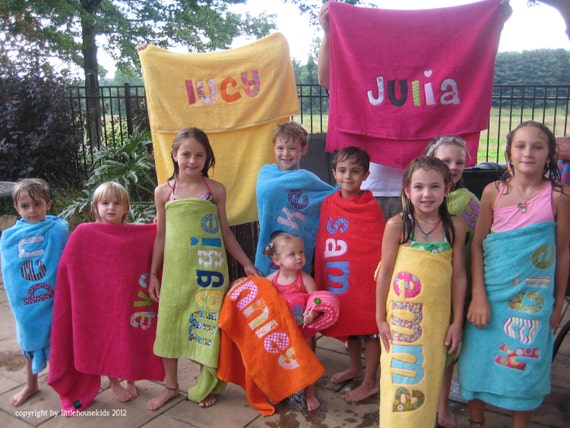 Stay tuned on Friday when I will share photos of the final product, as well as my thoughts on this personalized fabric applique towel. In addition, I will be sharing a coupon code just for Inspired by Savannah readers, to enjoy 5% off your total order from Jamie's Etsy Shop, Little House Kids.
But, in the meantime, please enjoy my Spotlight on Mom post with Jamie Ayers, of Little House Kids.
Name: Jamie Ayers
Company Name/Product/Service: Little House Kids - Unique gifts for kids of all ages
Company Location: Dillsburg, PA
Company Website:
www.littlehousekids.etsy.com
Facebook URL: Little House Kids
Age of Company: 6 months
Favorite Inspirational Quotes: I can do all things through Christ who gives me strength. Philippians 4:13
Favorite Book: Snow Flower and Secret Fan by: Lisa See (That's my favorite right now, but I have so many others) Too many to name!!!




Tell us a little bit about yourself. How many children do you have? What are their ages? Your hobbies? Etc.

I have three children they are the joy of my life. Emma is 9, Jacob is 8 and Annley is 2 1/2. They keep me very busy.
I love to sew, read, and sew some more!

Briefly explain your business. How did it come about?

I started my business by much encouragement from family and friends. At my daughters 2nd birthday party I gave my personalized towels as party favors. I posted a picture of the party on Facebook and before I knew it Little House Kids was born.

What is a typical work day like?

Getting my two big kids off to school and sewing until my baby wakes up. Then, it's multi-task mode all day. Laundry, sew, then lunch, sew, then home work, sew, then kids bedtime...then Mommy & Daddy time to prep for the next day.

What has been a struggle while starting up your company?

Time more than anything. It took off so quickly, that it's been hard to keep up with demand.

What did you do in your past work life?

My college degree is in Graphic Arts. I worked as a Graphic Designer for a few years, and then the kids came along. I guess I've always had the creative spirit.

What have been some of your major successes?

With out a doubt my three children and amazing husband.

What have been some of your major challenges?


Trying to find quality vendors to order from. I'm very picky about my products.

On those impossible days, what motivates you to keep going?

My wonderful loyal customers.

What is your balancing secret in managing a business and family?

Always putting God first, family and then work.

What is next for your business?

Shark Tank! Ha just kidding. Hopefully growing to a level that I can meet demand. To put smiles on children's faces when they see their towels made just for them.
Do you have any advice for other mom entrepreneurs that are starting out and struggling, or are on the fence about starting a business?

This has been an amazing opportunity for a stay at home mom like me. Keep following your passions.