"Set in the rolling hills of Bear Country, this animated comedy stars a fun loving family of honey Bears whose love, loyalty and humor allow them to overcome any obstacle that finds its way down to their sunny dirt road. The funny, familiar experiences of this bear family instill timeless life lessons and reflect the traditional community values of country life."
My Thoughts:
Can you believe that The Berenstain Bears are celebrating their 50th Anniversary this year? I sure do feel old, knowing that I have enjoyed over 30 years of their books and programming. And, now that I have children of my own, I get to share memories of my childhood with them, as my Mother had saved some of my favorite Berenstain Bears books, she used to read to me as a child. It was only a matter of time before movies would be made of classic children's series like these. The Berenstain Bears movies are one of my favorites as they follow suit with the illustrations we have all grown up with -- no need for fancy animations or over the top effects.
This new 3 DVD collection features the following The Berenstain Bears movies (all of which were released previously on DVD):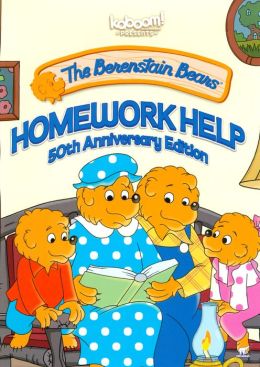 "This collection includes 5 episodes of Berenstain Bears: "Go to School," "Trouble At School," "Homework Hassle," "Jump Rope Contest," and "The In Crowd." From popularity contests to jitters before starting a new grade, each episode concentrates on a common issue associated with attending school as a young child."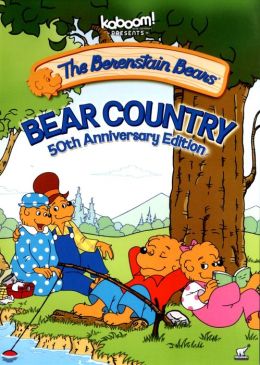 "This collection includes five episodes of The Berenstain Bears: "Go Up and Down," "The Big Election," "The Giant Mall," "Showdown at Birder's Wood," "and "That Stump Most Go.""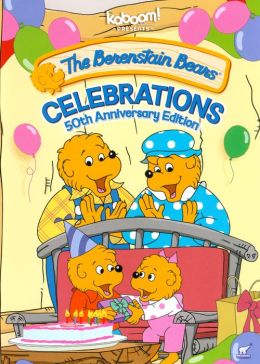 "Sister discovers there is more to Brother than she realized when she makes him the subject of her 'Tell Us About A Family Member' project for school."
Don't worry, I am not going to bore with you with a review of each and every episode, I am guessing you have probably already enjoyed a handful of more with your children. What I will say is that each of these DVDs were a treat to watch with the girls. I was expecting it to take us about a week to watch all 1

5

episodes, but once the girls saw the first episode, they didn't want to stop. We ended up watching all 3 DVDs in about 3 days, with a few of the episodes being watched twice. :-) And, this weekend, when we go to visit Nana and Papa, the Celebrations DVD will be playing, as the girls have already requested this. :-) My husband and I will not mind listening to this play, as we got hooked on the series again, while watching it with the girls. My husband made a point to watch 1-2 episodes each night with the girls while I was preparing dinner, and then talking with Savannah at bedtime about the lessons that were taught with each, like family, friendship, sharing, etc.
My childhood was filled with The Berenstain Bears, and was one of the main reasons why I fell in love with reading, as these books were the first beginning books I learned how to read. And, now I can share not only the books my mother saved for me to share with the girls, but also these fun-filled animated episodes that make up this special 50th Anniversary 3-DVD collection. :-) I can't wait to add more The Berenstain Bears DVDs to my daughters' growing collection, thanks to the folks at Kaboom! Entertainment and Phase 4 Films.
So, if you grew up loving The Berenstain Bears, or have children who love reading this classic series, why not pick up this 3-DVD set today? You will not be disappointed with the 10 episodes that make up this 50th anniversary collection! :-)
Disclosure: I was sent a copy of this DVD collection by the vendor in order to write up an honest review. The views above are mine and mine alone.